Rabbits may be made to sound adorable in a variety of ways. Bunnies, bunsies, hoppos, hamster cats — the list goes on and on, but the point is that rabbits don't need a fancy name since they're already lovely.
With the power of teamwork, anything is possible.
2. "For me?"
3. "I'll do it, but I won't be happy about it."
4. A rare glimpse of the wild flying bun in its natural habitat.
5. You might be cool, but will you never be as cool as this rabbit wearing sunglasses?
6. Boop!
7. Shhh.
8. A classic logic puzzle.
9. Most folks have cable TV now, but some people still use good old-fashioned rabbit ears.
10. Oops?
11. When you're the only friend with a driver's license, and everybody hits you up for rides.
12. She didn't even have to study.
13. What Do You Mean?
14. This egg seems a bit strange
15. Why you stop? Come back, please!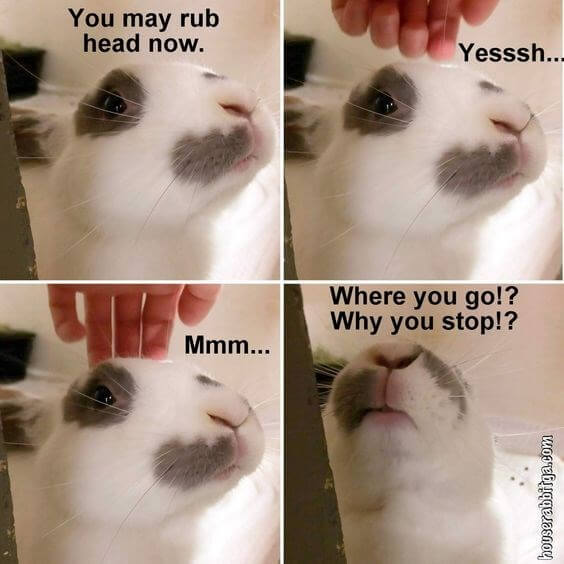 Don't miss interesting posts on Onnewslive