People who live with a cat will know that these animals, as with people, usually enjoy their food. Now, a study by the University of California School of Veterinary Medicine has revealed something else we have in common: felines, like humans, prefer free food to work for it.
Although it seems like a truism, the truth is that the results are surprising to researchers. Until now, other studies had shown that animals enjoyed performing some tasks to get food in return. However, cats would be more "lazy" in that regard and would prefer to be given the things already given.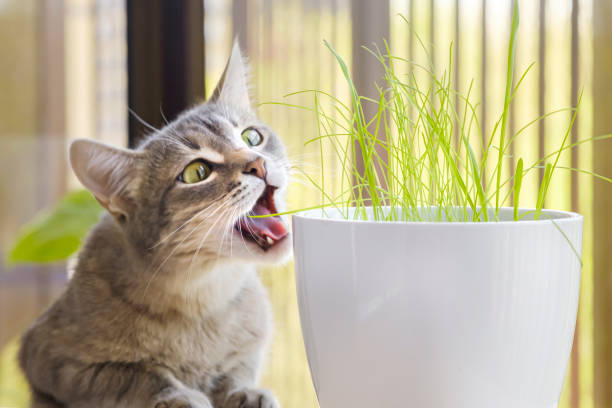 Mikel Delgado, a researcher at the University of California, explained to People that "there is a body of research that shows that most species, including birds, rodents, wolves, primates, even giraffes, prefer to work to feed themselves. The surprising thing is that, of all these species, cats seem to be the only ones that did not show a strong tendency to do so."
© Provided by El Confidencial Felines behaved differently from other animals (Anastasiia Rozum for Unsplash)Felines behaved differently from other animals (Anastasiia Rozum for Unsplash)
The scientist explains how the experiment went: it's not that any of them discarded the idea of eating using the puzzle, "but that the cats ate more food from the tray, spent more time on the tray, and made more initial decisions to approach and eat from the tray rather than from the puzzle."
Both Delgado and his research colleagues, Melissa Bain and Brandon Han, do not establish a relationship between the results of the study and laziness. During the days that the experiment lasted, they monitored the activity levels of all the felines and even those who were more active opted for the easiest way to access the food.
Researchers do not establish a relationship between results and laziness
At the moment it is not clear why the animals chose to feed in this way, unlike other species. The only explanation the researchers found could be due to the type of puzzle used, since it did not mimic the natural behavior of felines when trying to hunt, and that could have led them to choose food trays.