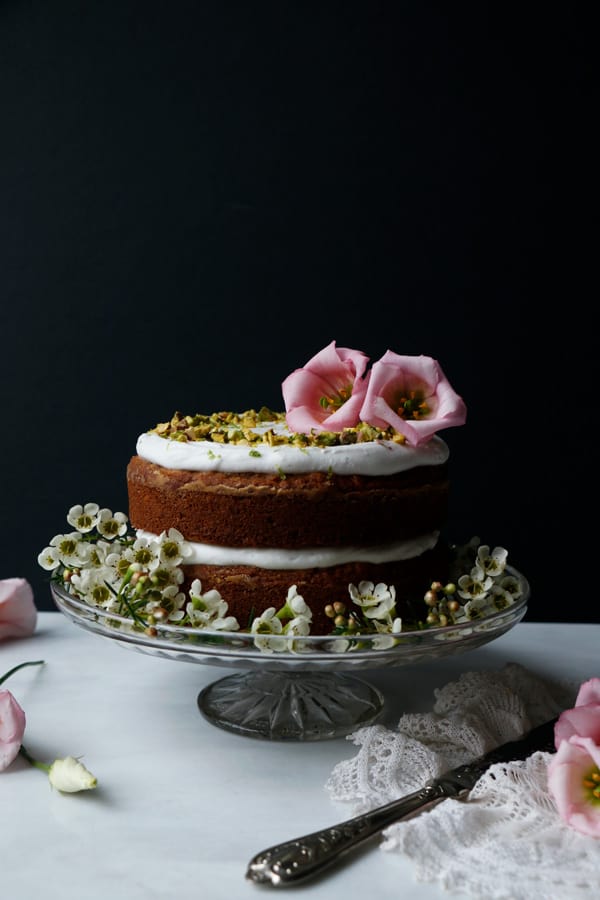 INGREDIENTS
CARROT CAKE:
200g carrots, grated (1¼ cup packed)
½ lime, zest
100g ground almonds (1 cup)
35g buckwheat flour (1/4 cup)
70g brown rice flour (1/2 cup)
30g arrowroot (1/4 cup)
30g desiccated coconut (1/3 cup)
1tsp baking powder
1tsp bicarbonate of soda
1tsp cardamom
1tsp cinnamon
¼tsp ground ginger
pinch sea salt
100g coconut sugar (3/4 cup)
2tbsp ground flaxseed + 6tbsp water
80ml olive oil (1/3 cup)
120ml almond milk (1/2 cup)
2tsp apple cider vinegar
2tbsp maple syrup
80g pistachios, chopped (1/2 cup)
COCONUT FROSTING:
1x 400ml can full fat coconut milk, refrigerated overnight
125g coconut yoghurt (1/2 cup)
TOPPING:
chopped pistachios
lime zest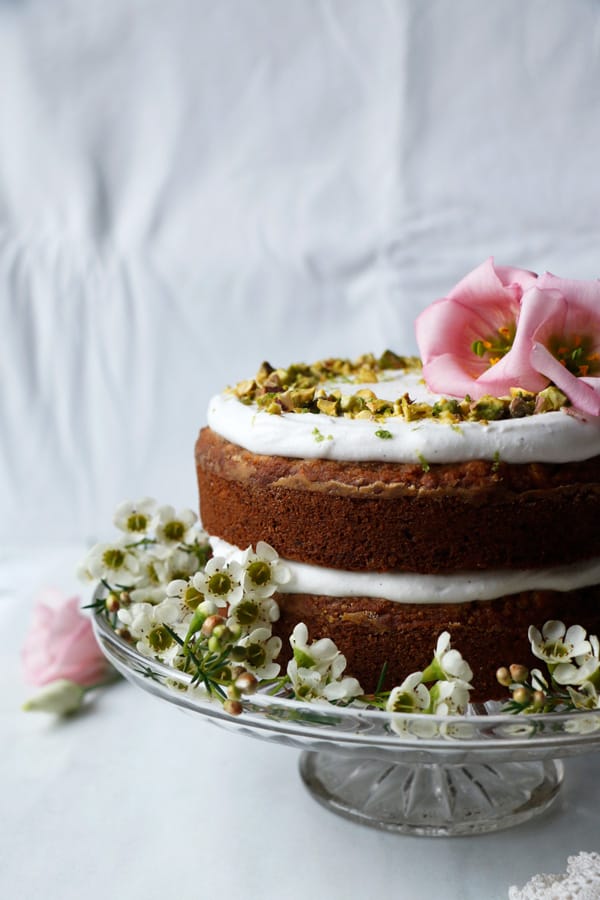 Instructions
Set aside 2 tablespoons ground flaxseed and 6 tablespoons water to thicken.
Set aside carrots that have been peeled and grated, as well as lime zest.
Preheat the oven to 180 degrees Celsius (350F)
2 6″ round cake baking pans, greased and lined
Set aside the ground almonds, buckwheat flour, brown rice flour, arrowroot, desiccated coconut, baking powder, bicarbonate of soda, cardamom, cinnamon, ginger, salt, and sugar that have been whisked together in a large mixing basin.
Whisk together flax eggs, olive oil, almond milk, apple cider vinegar, and maple syrup in a small mixing basin.
Combine the wet and dry ingredients in a mixing bowl and stir until completely blended.
Combine the grated carrots and lime zest in a mixing bowl. You should have the consistency of a muffin. If necessary, add a bit extra almond milk. Finally, fold in the pistachios that have been chopped.
Spoon the batter evenly into the prepared muffin pans and smooth up the tops.
Bake for 35-40 minutes, or until a cocktail stick inserted in the center comes out clean.
When the cakes are done, take them out of the oven and let them cool for 20 minutes before removing them from the pans.
To make the frosting, scrape the solid portion of the coconut milk into a mixing bowl, avoiding any liquid. Whip in the coconut yoghurt until smooth. As you continue to beat it, it will thicken. If you want to sweeten it up, 2 teaspoons maple syrup would enough. Put the cake in the fridge until you're ready to ice it.
You can frost the cake once it has completely cooled. Place the bottom layer on a cake stand and spread the coconut frosting thickly with a spatula. Place the second layer on top of the first and frost the top of the cake.
Garnish your cake with pistachios and lime zest.
Refrigerate before serving.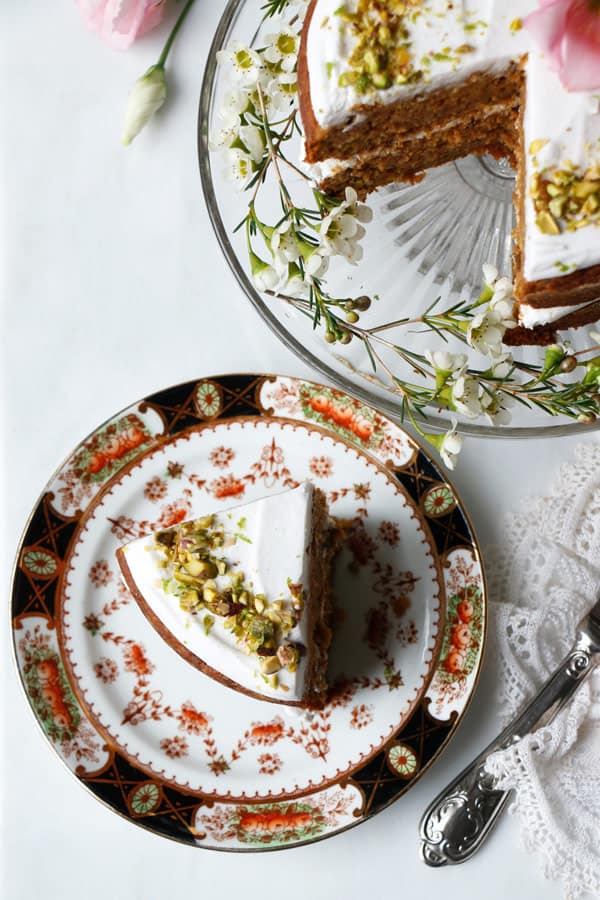 Source: Nirvana Cakery
Don't miss interesting posts on
Onnewslive