Because there are so many peach pie and peach cobbler recipes on the internet, I decided to take a different approach and provide you with another way to use the fresh seasonal peaches. Recipe for peach cake – a delicious, flavorful, and delicate peach treat! It's a one-bowl meal that takes around an hour to prepare.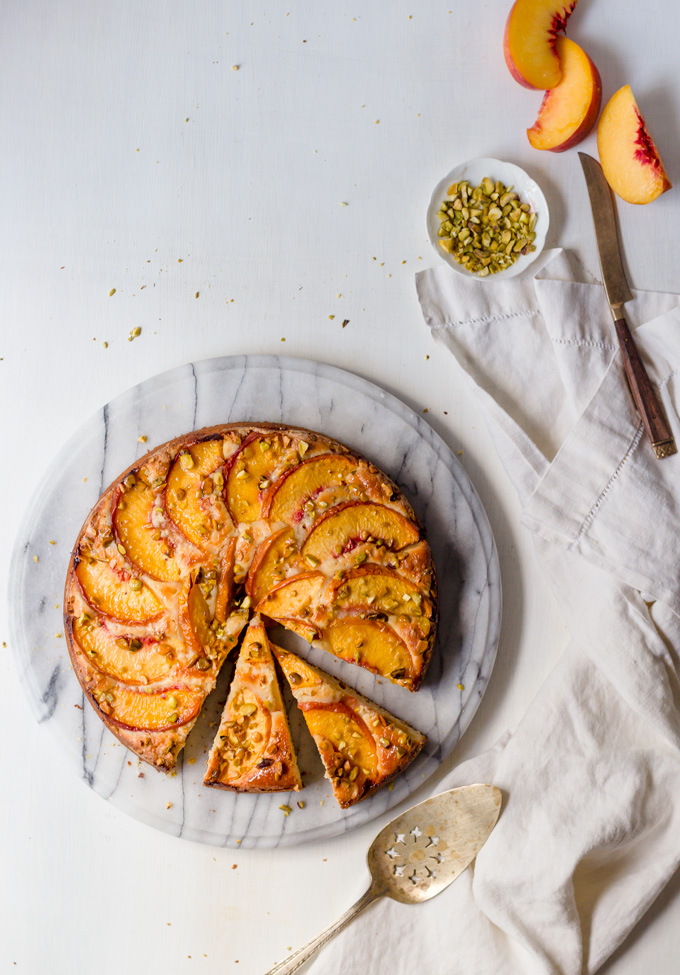 Ingredients:
2 large eggs
1/2 cup (110 gr) granulated sugar + 1 tbsp. for topping
3/4 cup olive oil
3/4 cup plain whole milk yogurt
1 teaspoon vanilla extract
1 1/2 cups (210 gr.) all-purpose flour
1 1/2 teaspoons baking powder
¼ teaspoon salt
2 medium peaches, cut in half and sliced
2 tablespoons pistachios, chopped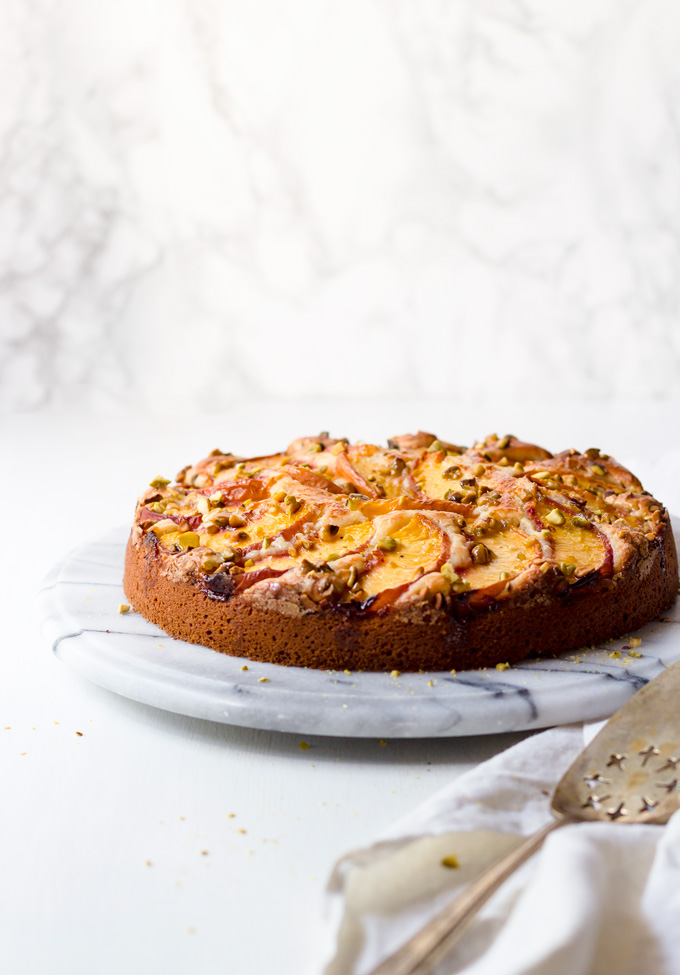 Instructions:
Preheat the oven to 350 degrees F
A 9-inch baking pan should be greased and floured.
In a large mixing basin, whisk together eggs and sugar with a handheld mixer until pale in color, about 2 minutes.
Mix in the olive oil, yogurt, and vanilla essence until everything is combined, about 1 minute.
Sift the flour, baking powder, and salt over the batter and stir until smooth.
Pour the batter into the baking pan that has been prepared. Peach slices should be arranged on top. Pistachios and the remaining tablespoon of sugar should be sprinkled on top.
Bake for 40-45 minutes, or until a toothpick inserted in the center comes out with a few crumbs attached.
Allow it cool for about 10 minutes in the pan. Transfer the cake to a serving platter with care.
Serve with ice cream or plain.
Source: The Pure Taste
Don't miss interesting posts on
Onnewslive