Ingredients
Cake
1 whole orange, skin and all, roughly chopped
3 eggs
1/2 cup caster sugar
1 1/4 cup white rice flour
1/4 cup tapioca starch
2 tsp gluten free baking powder
2 tbsp poppy seeds
110g unsalted butter, cubed and softened
110g yoghurt of choice
Frosting
200g lactose free cream cheese
2 tbsp yoghurt of choice
2 tbsp rice malt syrup
Juice of half an orange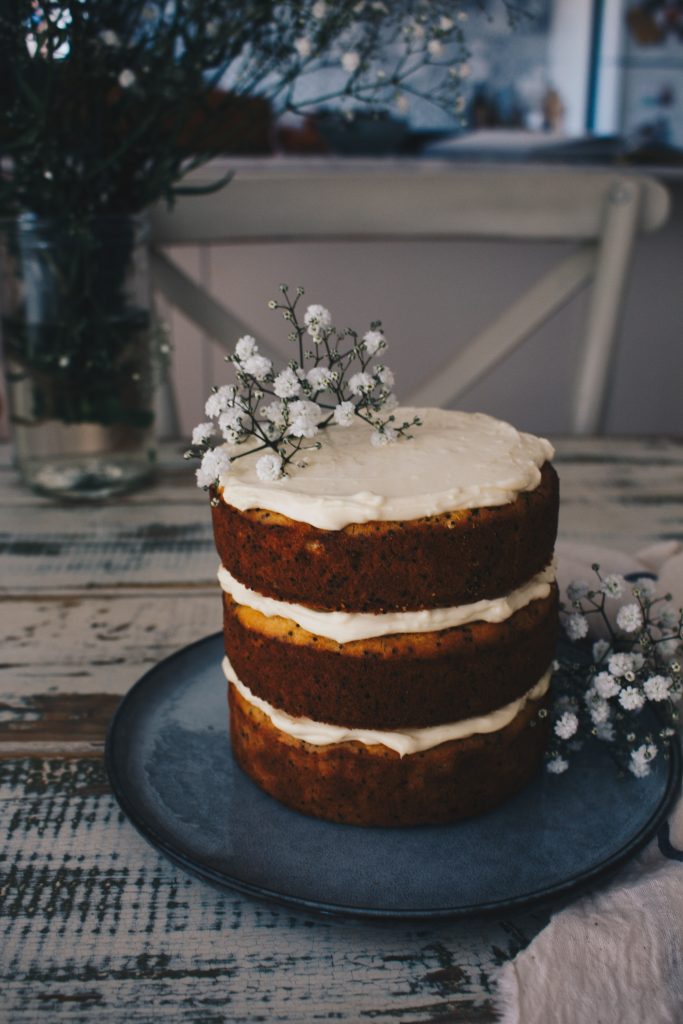 Instruction
Preheat oven to 170C and grease and line your cake tins. For the layer cake pictured I used three small 12cm cake tins. You could also use two medium (15-18cm) tins or one larger (20-23cm) cake tin.
Begin by pureeing the orange in a food processor, and set aside. Beat the eggs and sugar until light and fluffy. Sift in the flours and baking powder, add the butter and poppy seeds, and beat until you have a smooth mixture. Fold the yoghurt and pureed orange in until just combined. Pour mixture into the cake tins and bake for 45 minutes, or until a skewer comes out clean. If you're using larger cake tins, you may need to bake for up to 60 minutes – just use the skewer to check.
If you're creating a layer cake, allow the cakes to fully cool on a wire rack and prepare the frosting by beating all the ingredients together. With a sharp serrated knife, slice off the tops of each cake where it has domed in the baking process – be sure to keep these off-cuts for cake-assembling-snacking ;). Smear the frosting on each layer, stacking as you go. And if you're feeling adventurous, create a 'naked cake' by covering the outside with frosting and scraping it back so you can see parts of the cake.
Enjoy!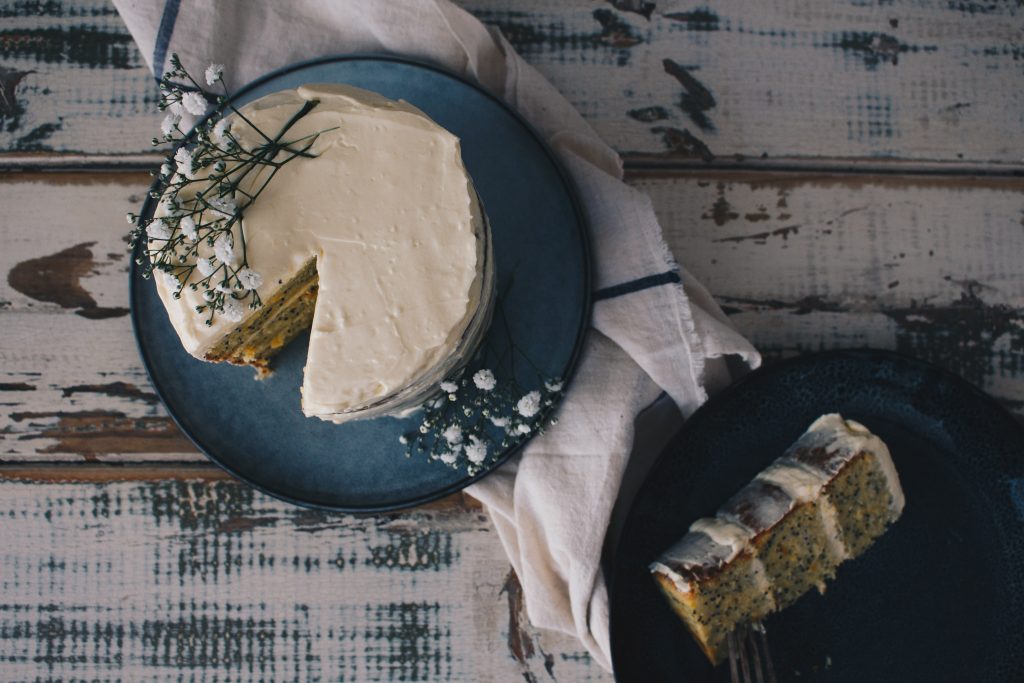 Source: Friendly Little Kitchen
Don't miss interesting posts on Onnewslive