The rich and tasty Sicilian Whole Orange Cake is a crowd-pleasing delicacy. Because the full orange, peel and all, is utilized, it is called a Whole Orange Cake. It's perfect for any occasion, but it's especially delicious with a cup of tea or coffee.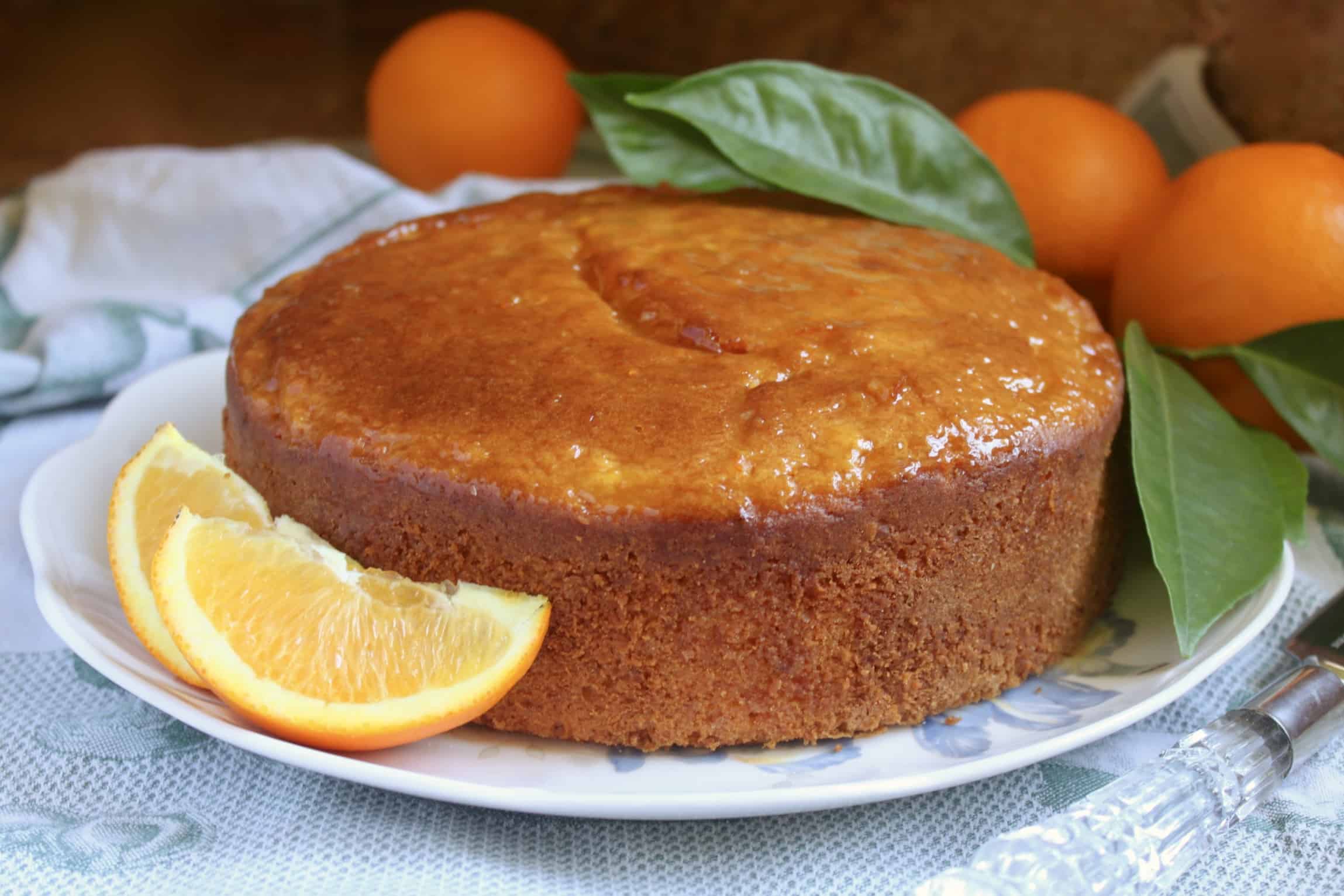 Ingredients
3 eggs
1 1/8 c (250g) sugar
1 3/4 c (275g) all purpose flour
2 1/2 tsp baking powder (or 1 packet Italian Pane Degli Angeli vanilla baking powder)
1/3 c (100g) butter, softened
1/3 c (100g) plain Greek yogurt
1 large organic orange, about (300g), washed and cut into pieces (with the rind, but remove the seeds)
(if using plain baking powder add 1 tsp vanilla extract)
Glaze
juice of one organic orange
1/3 c (100g) sugar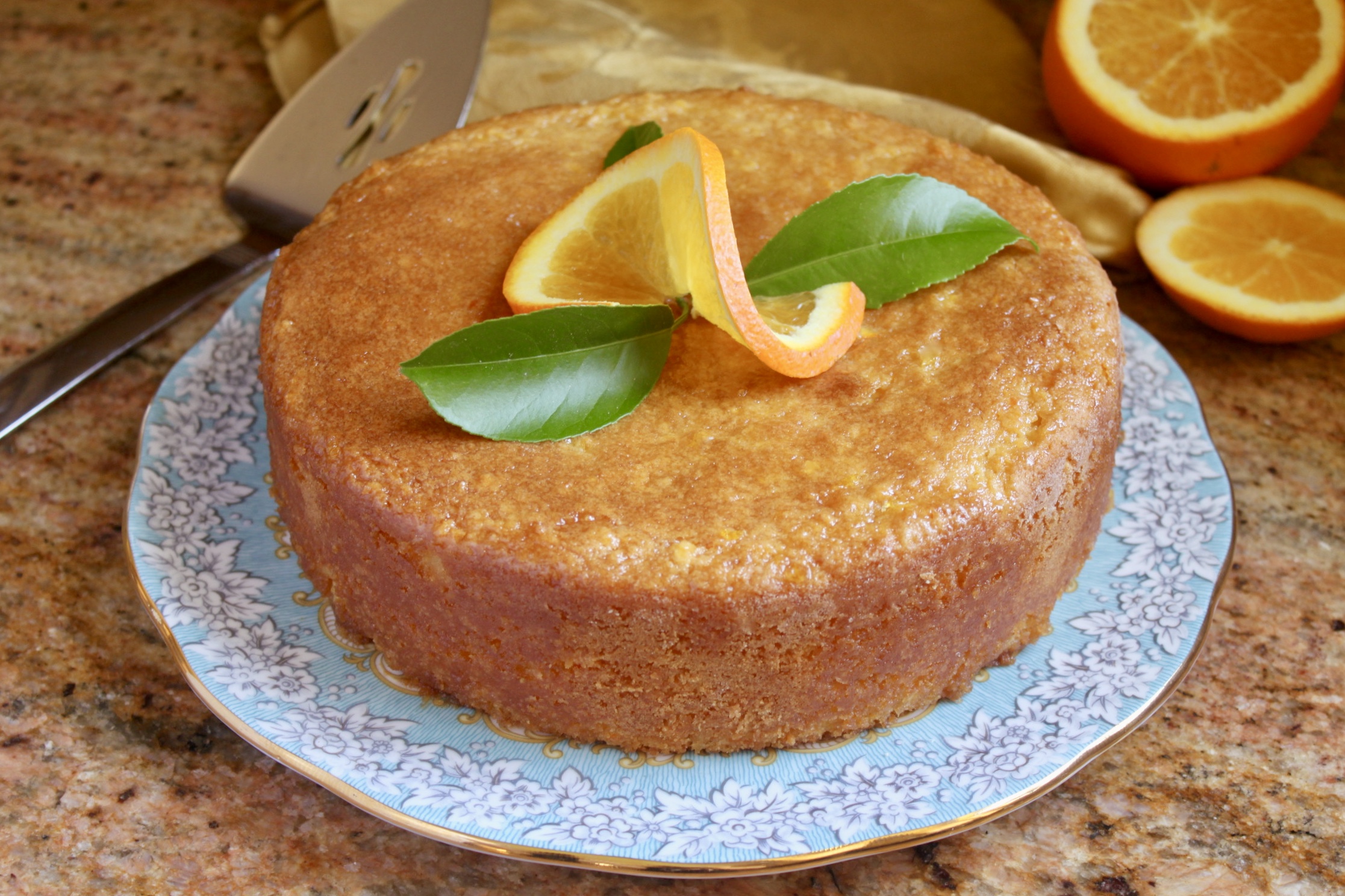 Instruction
Preheat oven to 350°F (175°C)
Make the whole orange cake
Spray an 8″ springform pan with oil (or butter) and line it with parchment paper (sides optional, if you want very clean sides), then spray the parchment paper as well.
In a large mixing basin, whisk the sugar and eggs with an electric mixer until light and fluffy.
Sift the flour with the baking powder or Paneangeli and add a little at a time to the melted butter in the mixing bowl. Continue to mix until everything is well combined, then add the yogurt.
Process the whole orange in a food processor until it is virtually pureed.
Stir this orange into the cake batter (together with the vanilla if using plain baking powder) until well incorporated, then pour into the prepared pan.
Bake for 50-60 minutes (depending on your oven), but check for doneness with a cake tester or skewer before removing from the oven. Allow for 15 minutes of cooling time before removing the springform pan's side.
Make the orange glaze
To make the glaze, combine the sugar and orange juice in a small saucepan and cook for a few minutes, or until the liquid has thickened to a syrupy consistency.
Allow to cool fully before cutting. Spoon and brush over the top of the cake.
Source: Christina's Cucina
Don't miss interesting posts on
Onnewslive