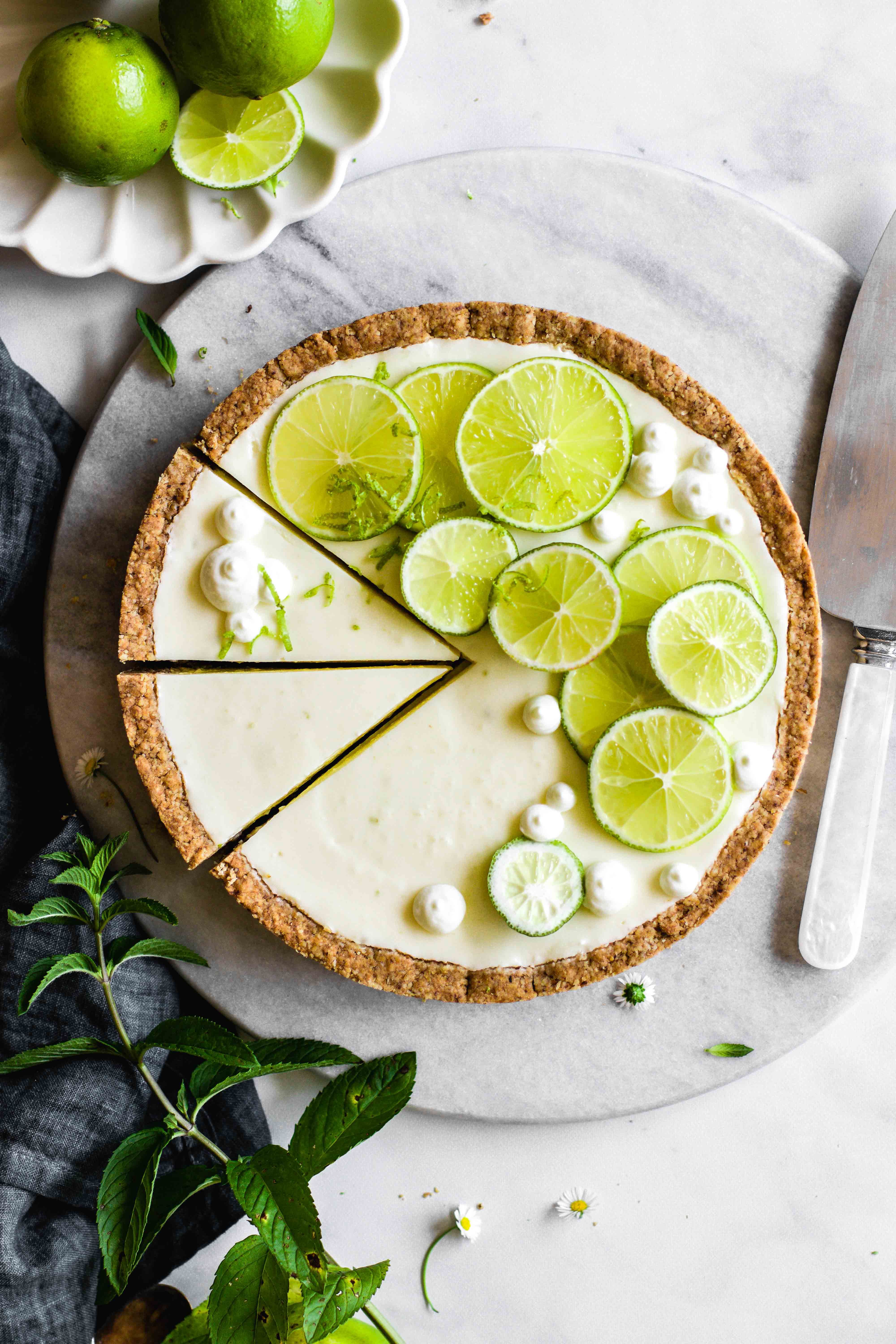 Ingredients
FOR THE CRUST
1 cup oats
1/ 2 cup almonds
1 cup spelt flour
1/ 4 teaspoon salt
5 tablespoons coconut oil, melted
4 tablespoons rice syrup
2 tablespoons water
FOR THE FILLING
2/ 3 cup heavy cream
1/ 3 cup freshly squeezed lime juice
1/ 4 cup rice syrup
1 1/ 2 teaspoons agar agar
1 2/ 3 cups plain yogurt
1 lime, zested
Instructions
Preheat the oven to 340 degrees Fahrenheit. Make a tart mold with an 8-inch diameter.
To prepare the crust, combine the oats and almonds in a food processor and pulse until the mixture resembles sand. Combine flour and salt in a separate mixing dish. Mix in the wet ingredients until a sticky dough forms that stays together when pressed between your fingers. If necessary, 1 tablespoon rice syrup or water can be added.
Press the dough into the tart shape, going all the way up the sides. Using a fork, prick the base many times. Preheat oven to 200°F and bake for 20-25 minutes. Remove the pan from the oven and set it aside to cool fully.
Whip the cream until firm peaks form for the filling. In a saucepan, combine lime juice, rice syrup, and agar agar. Bring to a boil for a few seconds, then remove from heat. Whisk in the yogurt and lime zest right away. In a large mixing bowl, combine the whipped cream and the powdered sugar.
Fill the chilled crust evenly with the filling. Refrigerate for at least 5 hours, if not overnight. Allow to cool before serving.
Source: The Feedfeed
Don't miss interesting posts on
Onnewslive