Thanks to a hefty amount of sour cream or Greek yogurt, this Vanilla Cheesecake is incredibly creamy and not as heavy as classic baked cheesecake – it's smooth and delectable and ideal with fresh berries!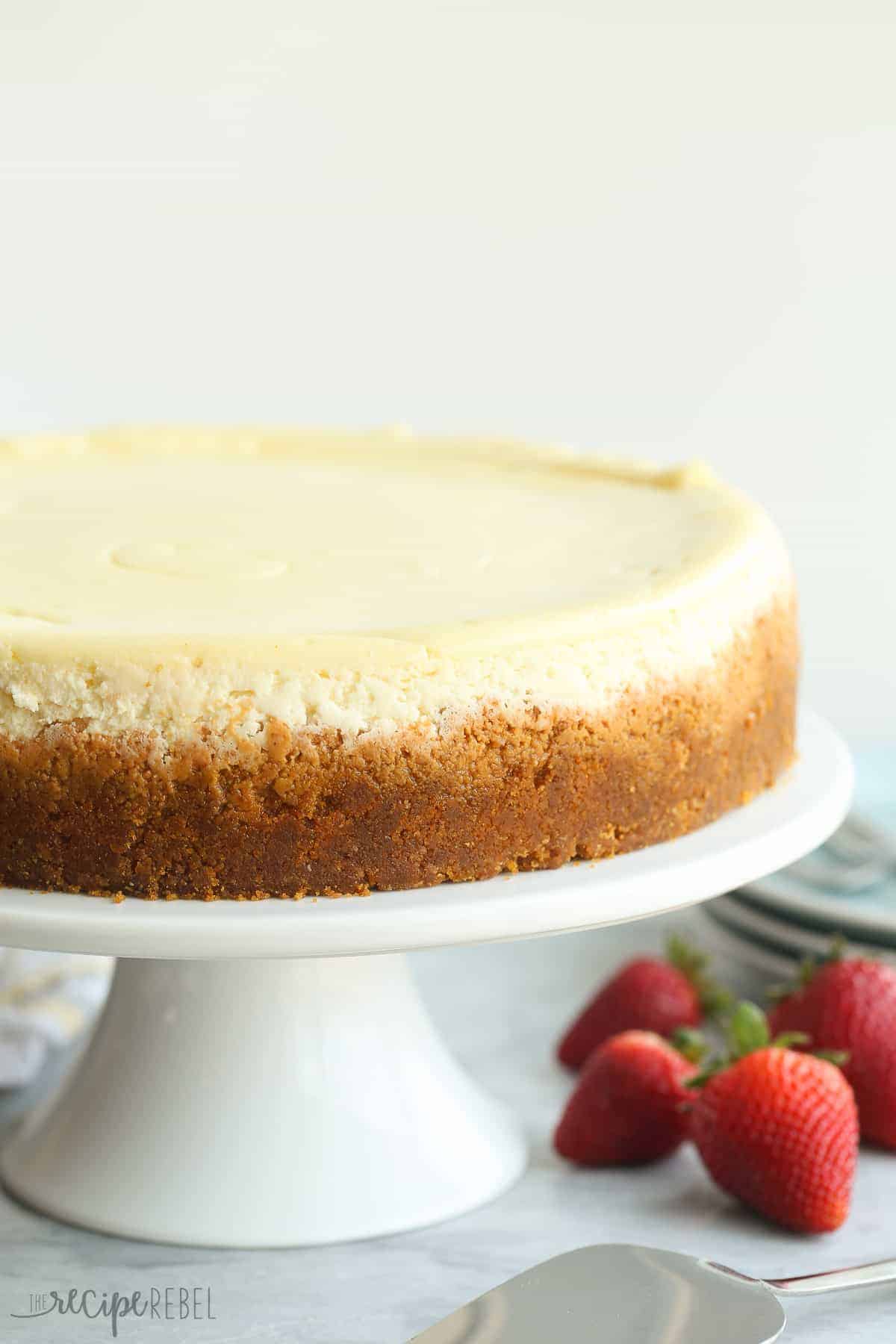 Ingredients
Crust!
2 1/2 cups graham cracker crumbs
1/3 cup butter melted
1 tablespoon sugar
Filling
24 oz light (or regular) cream cheese 3 packages
1 1/2 cups granulated sugar
4 large eggs
4 teaspoons lemon juice
2 teaspoons vanilla extract
a pinch of salt
3 cups light sour cream I used 5% or 0% plain Greek yogurt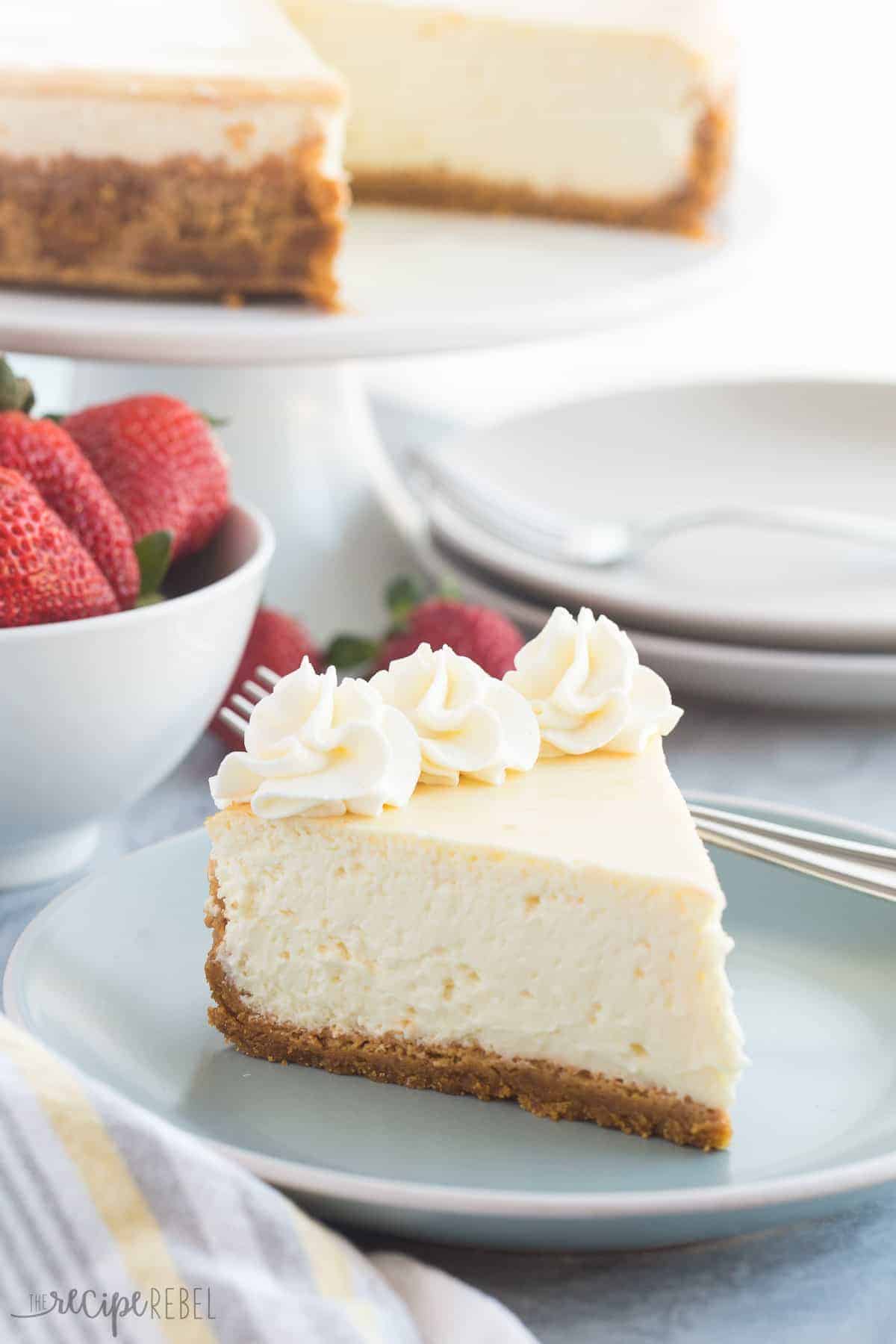 Instruction
Preheat the oven to 325°F and oil a 9′′ Springform pan lightly.
Combine graham cracker crumbs, melted butter, and sugar in a medium mixing basin. Press into the prepared pan and up the edges by about an inch. Preheat oven to 350°F and bake for 12-15 minutes, or until firm and no longer wet. Reduce the oven temperature to 275 degrees F when finished.
Prepare your filling in the meantime. Cream the cream cheese in a large mixing bowl until creamy. On low speed, mix in the sugar, eggs, lemon juice, vanilla, and salt until creamy.
Mix in the sour cream on low speed until it is completely mixed.
Pour the mixture into the crust and smooth the top. Bake for about 2 hours at 275 degrees F, or until the outside 2 inches are set but the interior remains jiggly.
Allow 1 hour in the heated oven after turning off the oven. Remove the cheesecake from the oven and let it aside for 15 minutes before loosening it with a knife along the pan's edge. Allow it cool to room temperature before chilling entirely in the refrigerator, then remove from pan and serve.
Baked cheesecakes keep nicely in the refrigerator for a few days, and they also freeze well!
Source: The Recipe Rebel
Don't miss interesting posts on
Onnewslive