Have you ever had that problem at a large family gathering where there are two, maybe three dessert options on the table? All of them appear to be wonderful, but you don't want to appear greedy, so you gracefully choose only one, while jealously scrutinizing everyone else who made a different choice?
Anyway, we felt compelled to share this cheesecake/tiramisu/Baileys dream combination after discovering it. If you want to serve this stunning dessert to your Christmas visitors this year, here's everything you'll need to know to prepare one.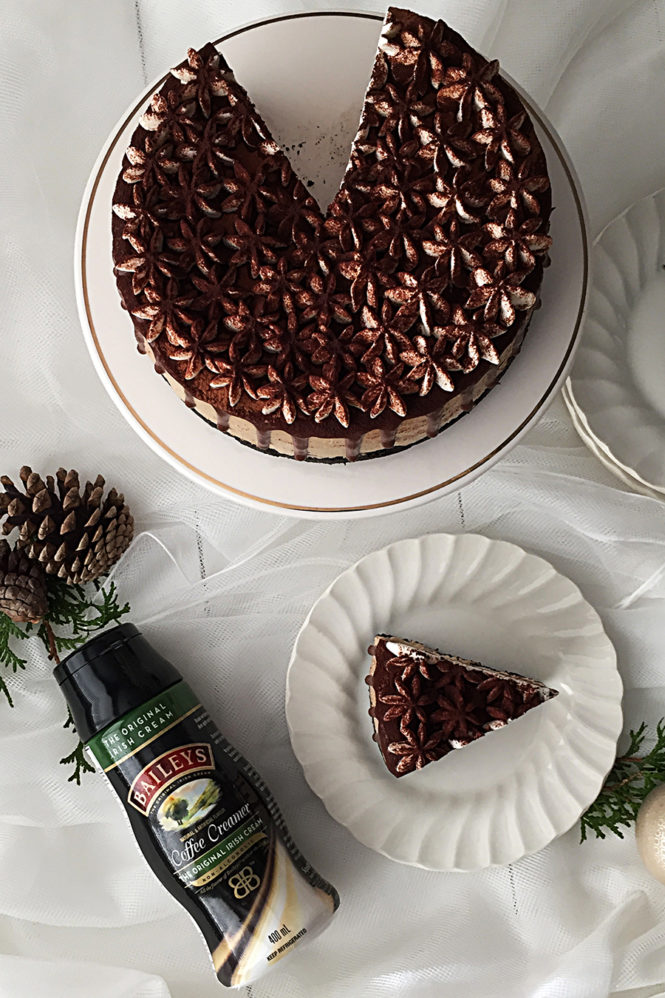 Ingredients
For the base
2 1/2 cups Oreo cookie crumb
1/2 cup unsalted butter
For the filling
2 packs 8-ounce cream cheese
2 cups mascarpone
1 cup granulated sugar
2 eggs
2 tbsp espresso powder
1/3 cup Baileys coffee creamer
For the chocolate ganache
100 grams dark chocolate
1/3 cup heavy cream
For the whipped cream topping
1/2 cup whipping cream
1 tbsp powdered sugar
2 tbsp cocoa powder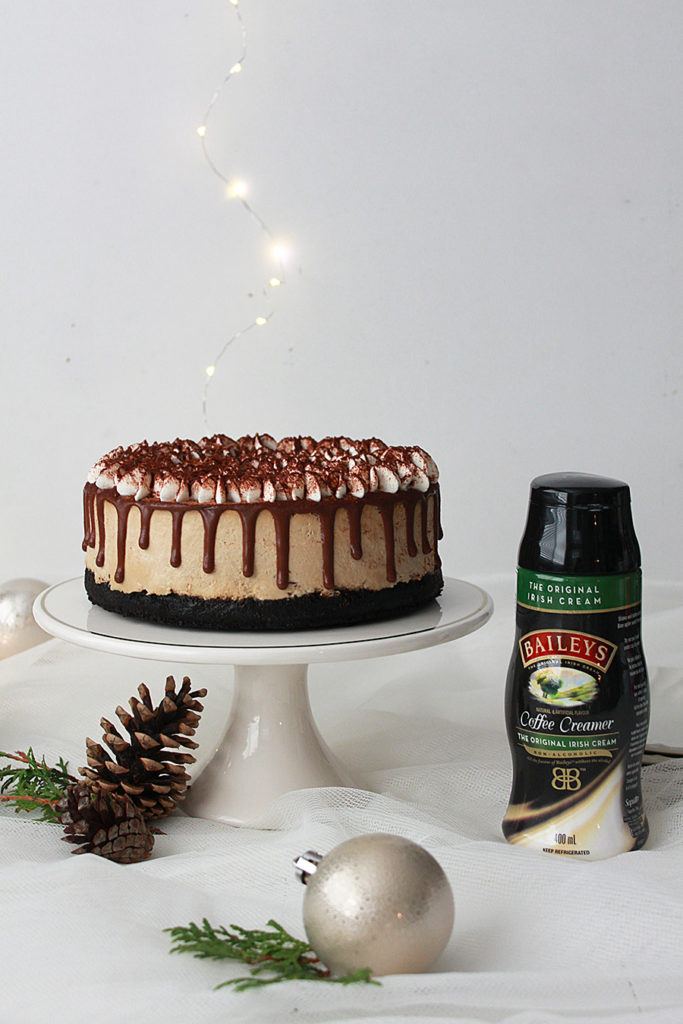 Instruction
Preheat the oven to 350 ℉. An 8-inch spring form pan should be greased.
Combine all of the crust ingredients in a food processor or with a fork to make the crust.
The mixture should be pressed into the bottom of the spring form pan. Preheat the oven to 350°F and bake the crust for 15 minutes. Allow to cool before serving. Reduce the oven temperature to 300 degrees Fahrenheit.
In a standing mixer fitted with a paddle attachment, beat cream cheese, mascarpone cheese, and sugar on medium speed until smooth. Then, one at a time, add the eggs and stir until thoroughly combined. Combine the espresso and Baileys coffee creamer in a mixing bowl.
Over the chilled crust, pour the filling. To release all the air in the batter, tap the pan on the counter a few times. Bake for an hour, or until the cheesecake's crust is puffy but the middle is still unstable and moist.
Allow the cheesecake to cool entirely in the oven for at least an hour after turning off the oven with the door slightly ajar.
Refrigerate the cheesecake for at least 4 hours, if not overnight.
Place the chocolate and heavy cream in a medium heatproof bowl over a saucepan of boiling water to make the ganache. With a wooden spoon, stir the mixture until it is completely melted and smooth. Allow to cool slightly before serving.
Cover the top of the cake with ganache. To make a uniform layer, use an offset spatula to carefully press the ganache to the sides.
To make whipped cream, mix together the heavy cream and powdered sugar until stiff peaks form.
Using a pastry bag, pipe whipped cream on top of the cheesecake. Coat the top of the cake with cocoa powder.
Before serving, chill in the refrigerator.
Source: The Irish Post
Don't miss interesting posts on
Onnewslive