You're going to love this festive white chocolate cranberry pie since it's so smooth and creamy. Its luscious filling is so wonderful, yet it doesn't require any baking. This is the ideal dessert to bring to any holiday gathering.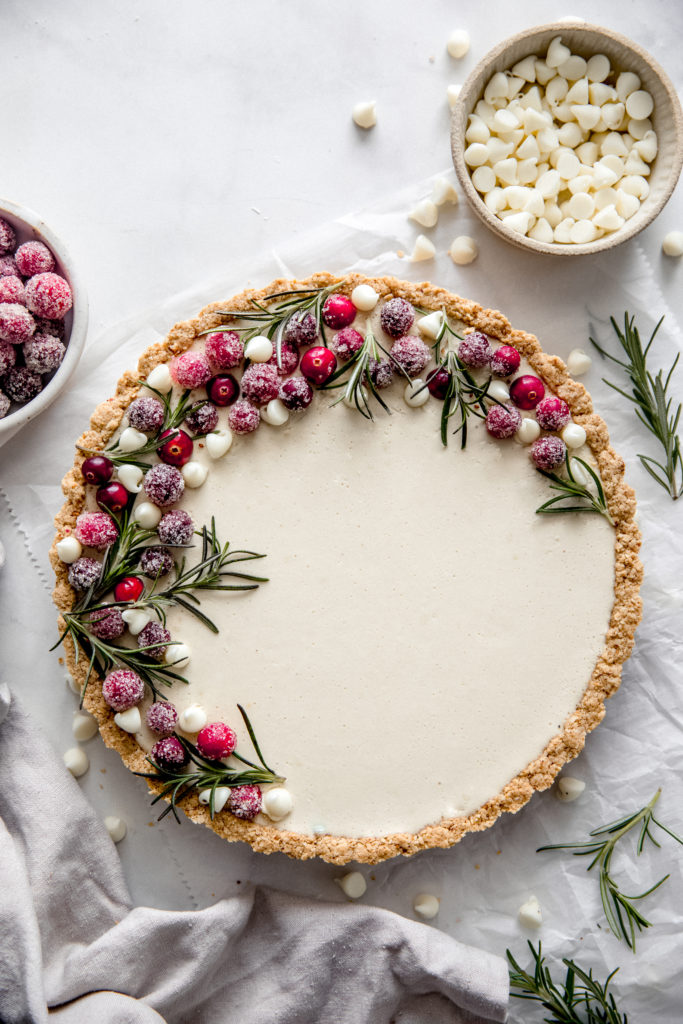 Ingredients
crust
1 1/2 cups gluten-free oats
1/2 cup raw almonds
5 tbsp coconut oil (melted)**
2 tbsp maple syrup
cranberry layer
2 cups cranberries (fresh or frozen)
1 cup water
1/4 cup maple syrup
1 tsp agar agar (substitute with gelatin powder 1:1 ratio)
white chocolate layer
⅔ cup coconut milk (sub with cashew milk)
1 cup raw cashews (soaked*)
¾ cup cacao butter (sub with vegan white chocolate), melted and cooled
1/3 cup maple syrup
Pinch of salt
4 tbsp vegan white chocolate, melted and cooled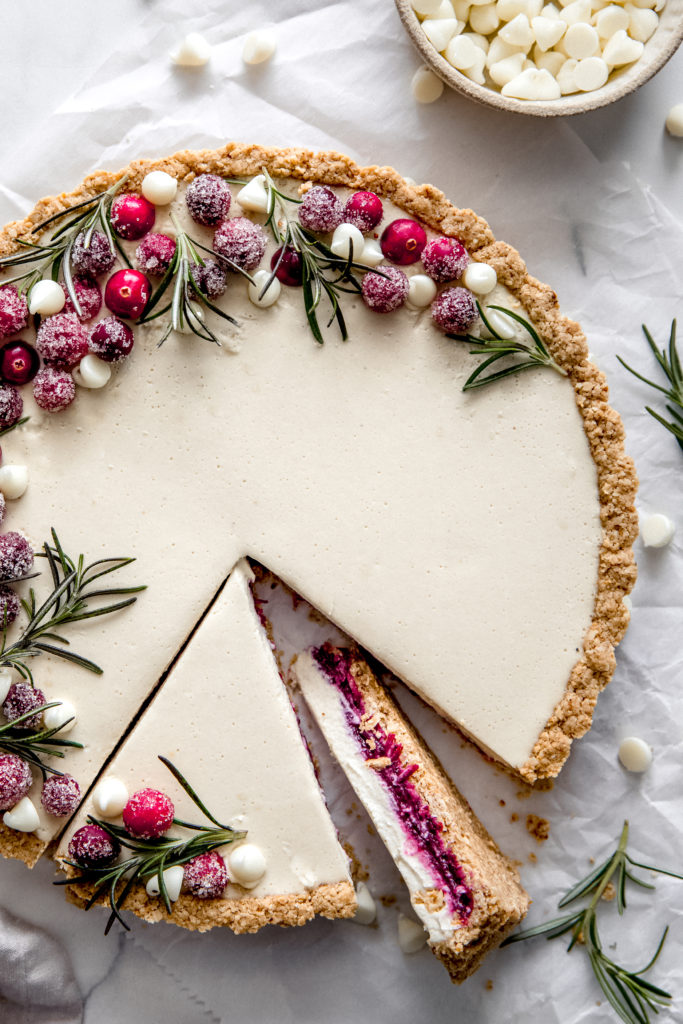 Instructions
In a food processor, combine the oats and almonds for the crust. Pulse until smooth, then drizzle in the maple syrup and coconut oil. To make a wet mixture, combine all of the ingredients in a food processor. Firmly push the dough into the tart, as well as up the sides. Preheat oven to 350°F and bake for 10-15 minutes, or until crust is golden brown. Allow to settle for 5-10 minutes before transferring to a cooling rack.
Combine the cranberries, water, and maple syrup in a small saucepan. Simmer for 10-15 minutes, or until cranberries have broken down, over low-medium heat. Puree the cranberries with a hand mixer, then thin with a little water if the sauce is too thick. Simmer for another 5 minutes over low-medium heat with 1 tsp agar agar powder (or gelatin powder). Allow to cool for a few minutes before spreading cranberry jam/sauce into the crust (12-way full) and chilling for another 15 minutes.
Prepare the white chocolate layer in the meantime. Set aside melted white chocolate and cacao butter in a small saucepan over low heat.
Cashews, maple syrup, and coconut milk should be combined in a food processor or high-powered blender. Process until the mixture is absolutely smooth. Process the melted chocolate/cacao butter until smooth. Pour the white chocolate mixture into the tart shell and chill for about 2-3 hours. Serve immediately with sugar-coated cranberries and white chocolate chips as a garnish.
Leftovers can be kept in the refrigerator for up to three days.
Notes:
Soak cashews in water overnight or for at least 3-4 hours.
Use refined (vs unrefined) coconut oil to avoid coconut flavor.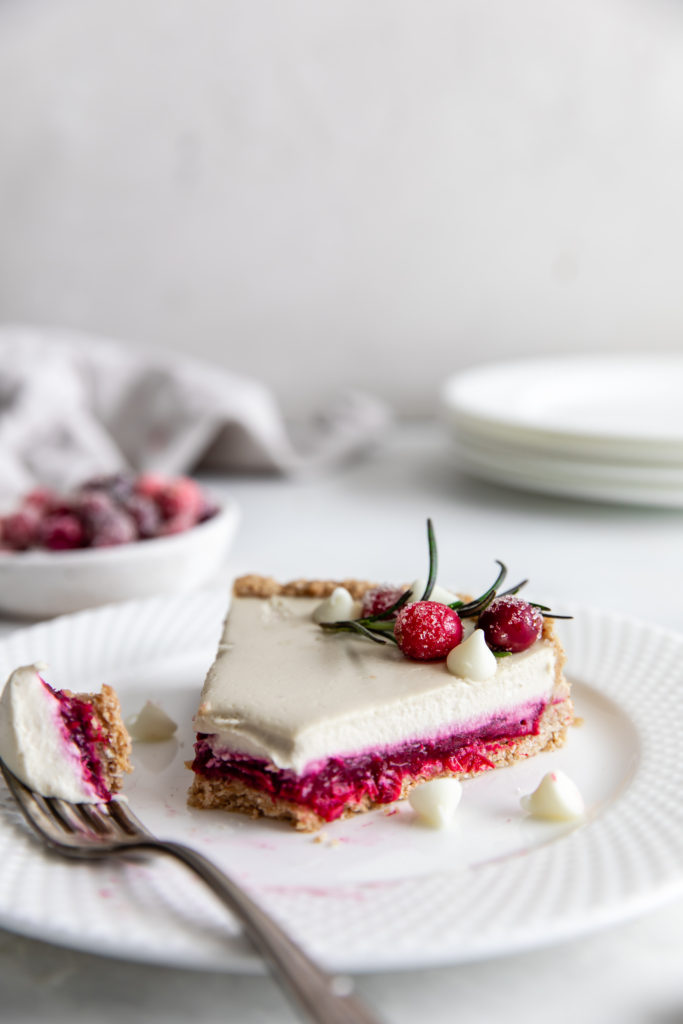 Source: Delight Fuel
Don't miss interesting posts on
Onnewslive