You'll be baking these little cakes for everyone you know thanks to a delectable pound cake coated in a creamy, yogurt cream.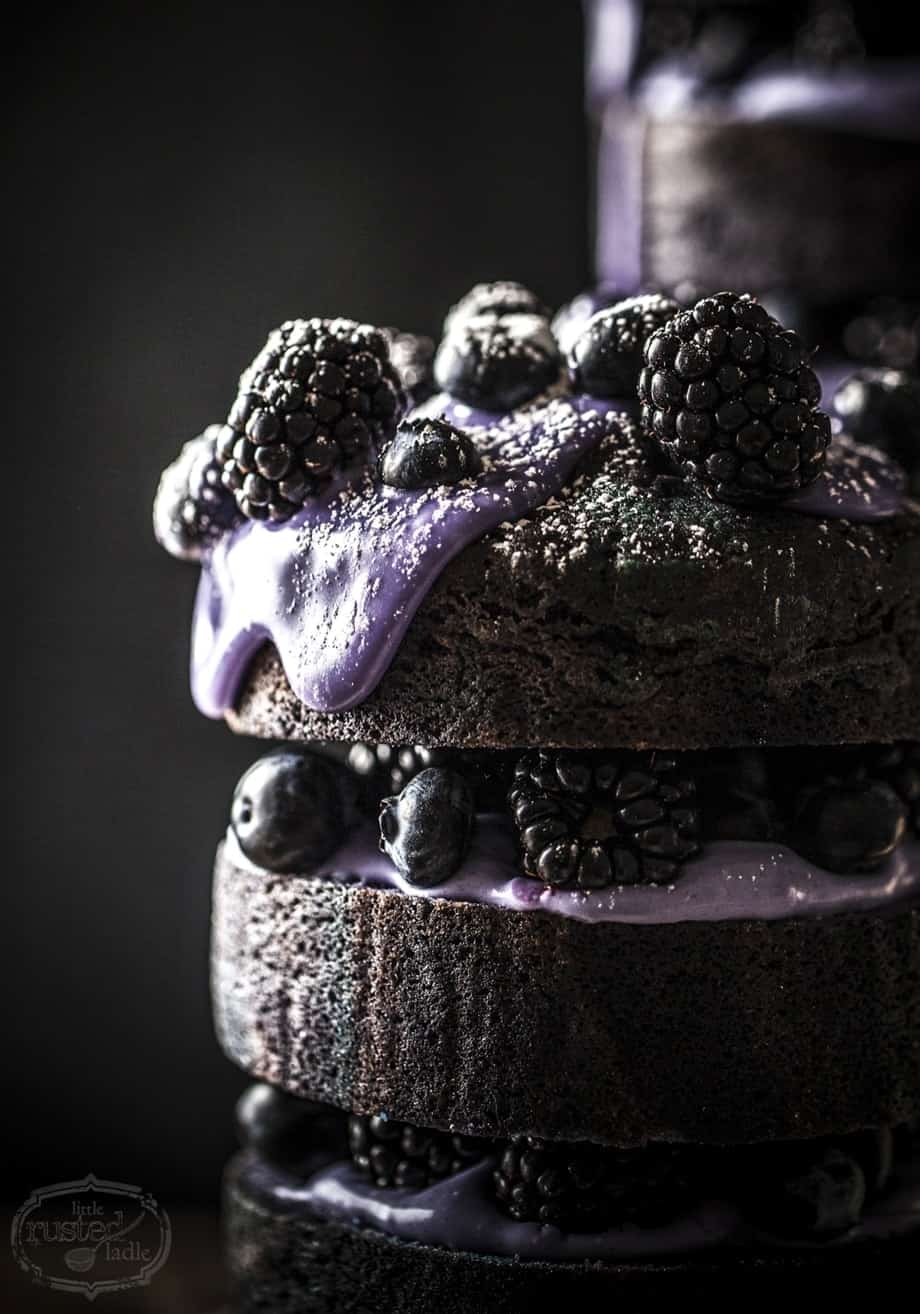 Ingredients
3/4 lb butter softened
2 1/2 cups granulated sugar
3/4 tsp salt
4 tsp pure vanilla extract
1 1/2 tsp baking powder
10 3/4 ounces unbleached all-purpose flour
6 large eggs at room temperature
purple and blue food coloring to desired color
Mascarpone Yogurt Creme
4 ounces mascarpone cheese softened
1/4 cup greek yogurt
1 cup powdered sugar
1 tsp lemon zest
purple food coloring to desired color
White Chocolate Ganache
3/4 cup white chocolate chips
3 tbsp heavy cream heated
purple food coloring to desired color
1 cup blackberries
1 cup blueberries
1 tbsp powdered sugar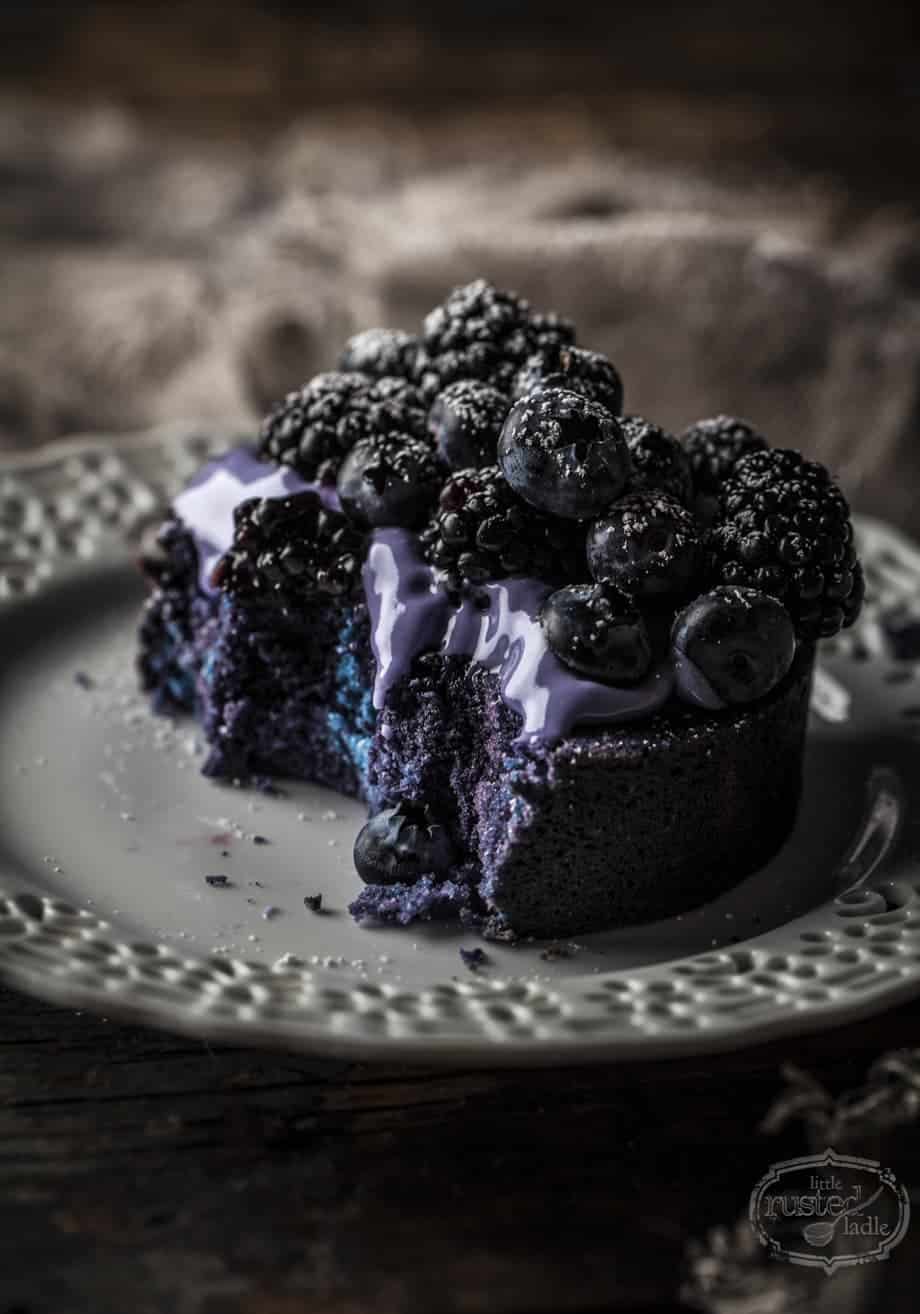 Instructions
Preheat the oven to 350 degrees Fahrenheit. Remove the labels from three 28-ounce tin cans after washing and drying them. Cut parchment paper to fit the sides and bottom of each one. Set aside after spraying with nonstick spray.
Combine butter, sugar, salt, vanilla, and baking powder in a large mixing basin. Combine all ingredients in a mixing bowl and beat until light and fluffy.
Mix in the flour until the batter forms a thick paste.
Add the eggs one at a time, scraping down the sides of the bowl as needed, until the mixture is light and fluffy.
Divide the cake batter evenly among three bowls, then add food coloring to each batter to get the appropriate hue.
Spoon colored batter into each can alternately until each has the equal quantity of batter.
Swirl batter in each can with a knife, pulling the knife upward in concentric rings.
Place the cans on a baking sheet and bake in a preheated oven. Preheat oven to 350°F and bake for 35-40 minutes, or until a skewer inserted in the middle comes out clean. Place the cans on a cooling rack to cool entirely.
In a medium mixing bowl, add all filling ingredients and beat with a hand mixer until smooth. Set aside food coloring in the desired purple tint.
Pour hot cream over white chocolate chips in a small glass dish to make ganache. With a spoon, quickly stir until the chips are fully melted. If the chips aren't entirely melted, microwave them for 5 to 10 seconds before stirring them again. To achieve the required purple hue, use food coloring. Remove from the equation.
Remove the cakes from the cans and the parchment paper. Each cake should be cut into three parts crosswise.
Assembly
Place each cake's bottom half on a level surface. Fill each bottom part with roughly 1/4 cup mascarpone crème. Repeat with the second layer of cake, creme, and berries, then repeat with the final layer of cake, creme, and berries. Place the top layer of cake on top, then drizzle heated ganache over it. Sprinkle with powdered sugar and additional berries on top. Serve.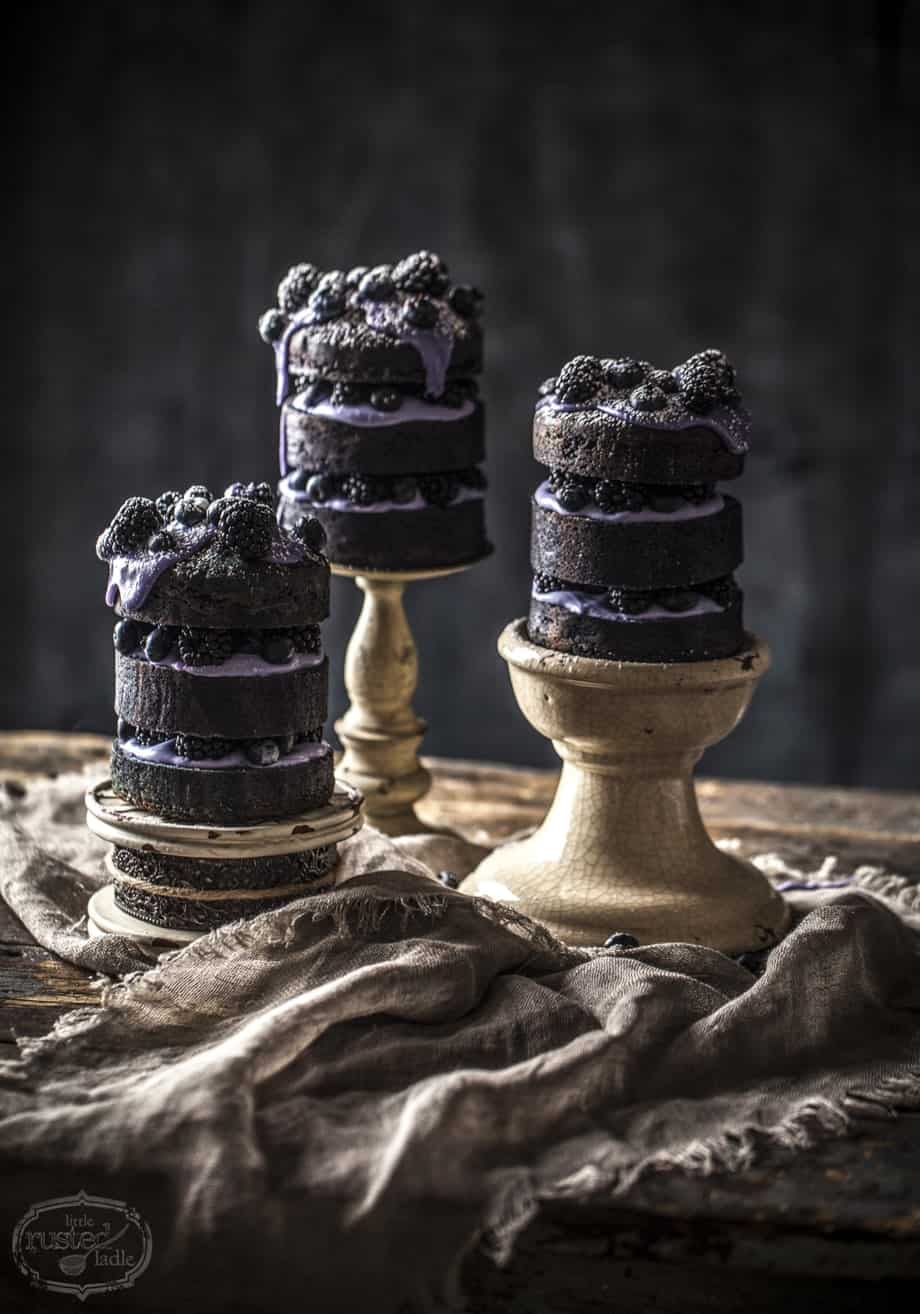 Source: Little Rusted Ladle
Don't miss interesting posts on
Onnewslive