Do you think spring rolls, nems, sushi, coconut rice with mango, etc. are Chinese? Not at all! They only come from the same continent. Here are the most popular recipes of Asian restaurants that are mistakenly associated with China.
There are two recipes for spring rolls: one is Chinese and the other is Vietnamese. Still, not everyone knows that the one with the rice cakes is not Chinese. Same for nem. We are all convinced that they are of Chinese origin. The reason for these equivocations? In France, Asian restaurants are called "Chinese restaurants" so we imagine that all the dishes offered are necessarily Chinese… Do you really know how to differentiate Vietnamese, Thai, Japanese, Korean, etc. recipes from Chinese women? Be careful, this selection breaks the myths.
Spring rolls
There are spring rolls of Chinese origin but they are not the ones you think of. In Asian restaurants in France, Vietnamese spring rolls are found much more often. They are eaten cold and are made with transparent rice cakes. Try our original recipe for Vietnamese spring rolls revisited in the French way for the Chinese New Year!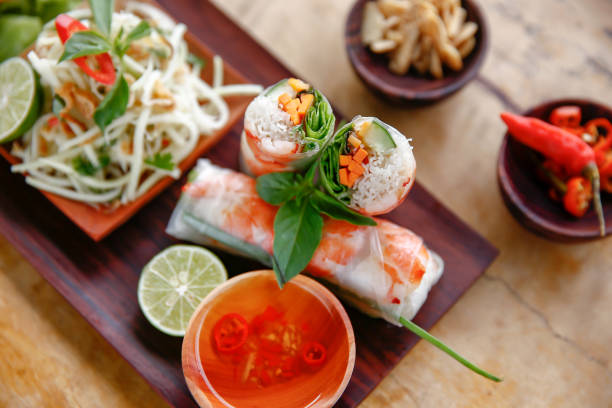 Chinese spring rolls are particularly crispy because they are made with a kind of puff pastry with wheat flour. Check out our delicious recipe for Cantonese spring rolls.
The nem
Although in France we eat them as a starter, they are intended to be consumed as an accompaniment to the main course. We have everything wrong: nem are not of Chinese origin either but Vietnamese. We call them more often "pâté impérial" or "rouleau impérial" than nem while their English translation (also used in Hong Kong) is "Vietnamese roll".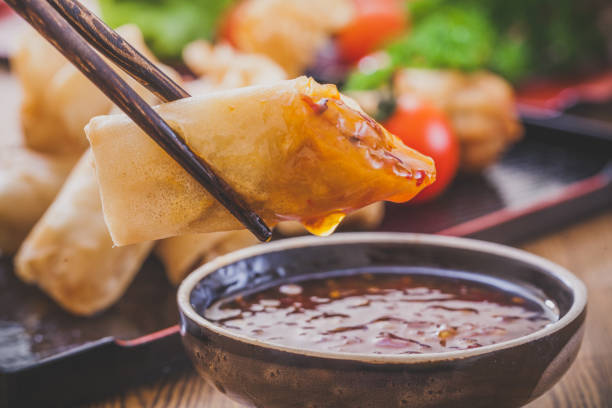 There are three varieties of nem: pork, chicken, or crustaceans (shrimp and crab). Are you planning to serve it for the Chinese New Year?
The pho soup
Convenient to eat when you do not have time and it is cold, the phô soup is very popular in France. Another Vietnamese dish that we don't know much about. In Vietnam, this dish can be enjoyed from breakfast and at all meals. The real recipe requires a long preparation time because its taste is mainly based on that of the broth that is allowed to be shaped slowly for several hours. But more and more cooks are preparing it with a cube broth to save time. Discover our recipe for Pho beef soup.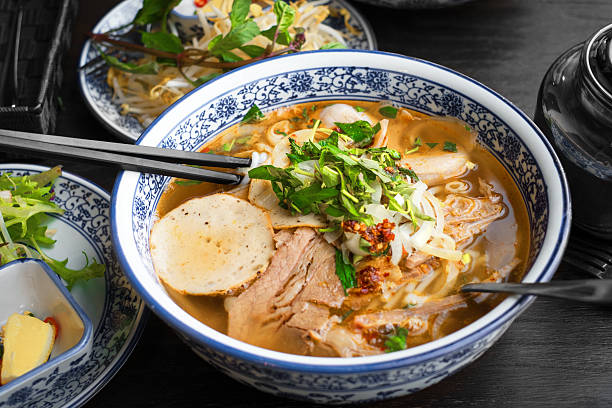 Tempuras
If we find these fried donuts with shrimp or vegetables in Asian restaurants, they are not Chinese. Tempuras are a very common dish in Japan but they are said to have originated in Portugal… They were created under the name "peixinhos da horta" and were exported to Japan in the sixteenth century.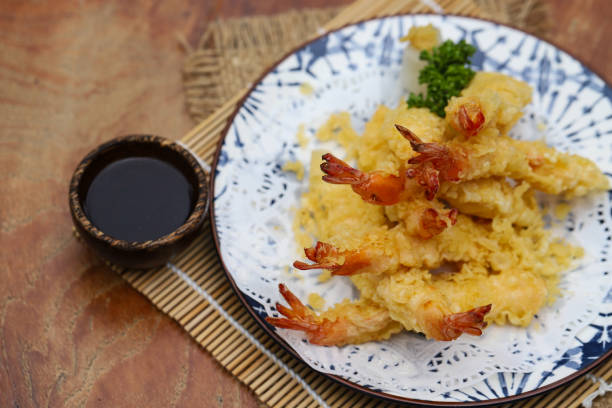 The bò-bún
The real bò-bún is native to the north of Vietnam but it is not the same recipe as the one we know in France. It is composed only of marinated beef and rice vermicelli. Its full name in the north of the country is "bún bò Nam bộ" and in the south, "bún bò xào". In France, the recipe for bò-bún that we know with beef and nem comes from the Han-Chinese diaspora born in Cambodia. She immersed herself in the bò-bún found in the Khmer Krom of Vietnam, in those in northeastern Thailand and Cambodia, and the bún bò Nam bộ to shape her preparation.
Samosas
Triangular in shape and laminated like nem, samosas are also not Chinese or Vietnamese. They come from the Middle East and Central Asia. In North India, these small donuts are filled with potatoes, onions spices, and meat in Pakistan. Chef Christophe Michalak offers us his delicious recipe for samosas with summer vegetables. If you prefer them to meat or tuna, we have other ideas for you!
Coconut rice with mango
What is the favorite dessert of the French in Chinese restaurants? Coconut balls filled with mango (or plain) of course. Well, their counterpart, coconut rice with mango, is not of Chinese origin. He is Thai.
Mochis
Another dessert that we love in France, is mochis. Their recipe for sticky rice comes from Japan. Find our delicious mochi recipes.
Gyozas
Although they are very close to Chinese steam ravioli, gyozas are Japanese. Filled with cabbage and pork, they are eaten with chopsticks and soaked in a spicy soy sauce. In China, there are "ha cao". Rather a Japanese cuisine? Here are all the secrets of gyozas and their recipe but you can also fall for our preparation of ha cao.
Sushi
And no, sushi is not Chinese. Some make the shortcut by saying they want sushi when they have planned to eat "at the Chinese". To eat it, you have to turn to Japanese restaurants. By the way, we call "sushi" all assortments of rice and raw fish but there are differences. Maki is a small cube of rice and fish that is surrounded by seaweed, sashimi is a simple piece of raw fish, without rice or seaweed and sushi is a rectangle and consists of rice and fish. Sushi is certainly Japan's best-known delicacy in Western culture while it is only occasionally eaten in the land of the rising sun. Regarding tasting, the Japanese do not mix wasabi with soy sauce. They eat their sushi without sauce – because the rice is already seasoned and it loosens on contact with the liquid – with chopsticks. Prepare them at home to please you! We give you our tips and recipes to succeed to perfection.
Don't miss interesting posts on
Onnewslive