The decoration with flowers and plants is usually one of the best options to give a touch of color and life to the different spaces, both interior, and exterior. Recently the love for nature and for the care of plants has increased and plant parents have filled their homes with all the plants known as delicious monsters, succulents, and even floral plants, but although this gives a homely and organic touch to the spaces, the reality is that the green of the plants or the colors of the flowers does not always fit perfectly with the style of interior design.
That is why we take care of looking for the most beautiful exotic black plants to fill the interior spaces with elegance and style. These flowers have the particularity of being black, although in reality many of these are purple or very dark red that gives the impression of being black.
Read on to discover the 10 most beautiful and elegant black flowers and plants.
© Manuela Schewe-Behnisch / EyeEm / Getty Images Black tulips will be your new favorite flower.
Queen of Night Tulip
Tulips are known for their vibrant colors that fill any space with life, but there is a species of tulip known as "the queen of the night" that stands out from the rest thanks to its dark hue. This flower is a variant that was created in Turkey to obtain this particular color. This type of tulip can be incorporated with the rest of the colors to give a unique touch or simply used only to create a black and mysterious bouquet. The good news is that you can grow it as it has low maintenance, making it ideal for beginner gardeners.
Christmas Rose
Another flower that you will love is the black or dark red eleboros, also known as Christmas Rose. These beautiful flower variations are known to maintain their color for a long time. The flowering of this species takes place in spring showing the beautiful flowers of double petals that look a special dark color that almost becomes black. In addition, these flowers are long-lasting and easy to care for, and low maintenance.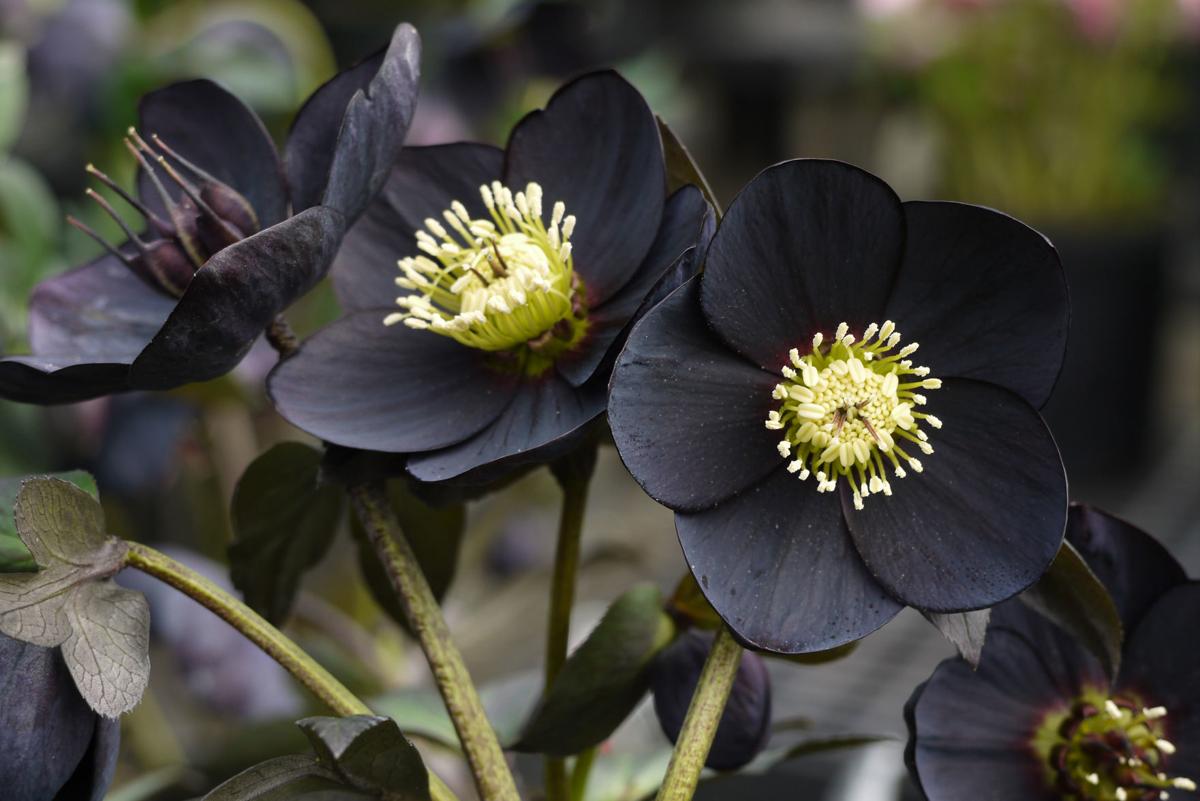 Black grass
If what you are looking for is to give a special touch to your garden, black grass or nigrescens are ideal for you. This species is a type of dark plant very resistant and striking and the best part is that you can see it change color with the passage of time since during the spring months the leaves look a green hue but with the arrival of summer these are darkening until they look black. One of the advantages of this beautiful plant is that it is very versatile and adapts to both outdoor gardens and pots but it is important that it is exposed to constant light since it is the one that will give it its characteristic color.
Alocasia black velvet
Alocasias are a variety of plants from Asia that have become very popular among plant parents as they give a beautiful touch to homes with their large and beautiful leaves. However; there is a variation of alocasias called alocasia black velvet is named for the similarity of the texture of its leaves with velvet and the almost black color. The beautiful heart-shaped leaves sport a green so dark that they look like black and white edges that help it stand out even more. Just remember that if this plant is ingested it can be toxic.
© Camaralenta / Getty Images Black succulents will fill your home with style and elegance.
Succulent black rose
If succulents are your thing, aeonium arboreum or black succulent is perfect for you. This is a very striking plant and easy to care for since it grows almost anywhere and does not require frequent watering. This plant has a shape very similar to roses and its color is a very dark purple with reddish tones that give the feeling of a succulent black. However, towards the center, a change of tonality is created towards a green color, so it is necessary that it receives a good luminosity so that its coloration is saturated.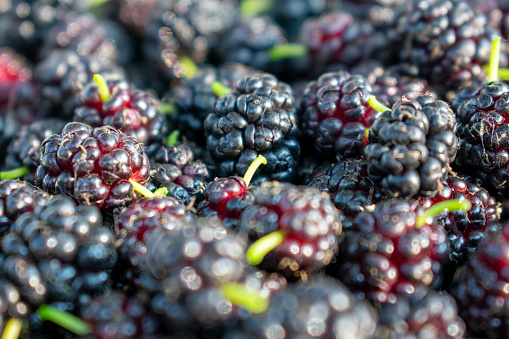 Viola Molly Sanderson
The flowers known as violas stand out for their beautiful color combinations, but the 'Molly Sanderson' variant is known for its vibrant black color. These flowers are ideal to put in the ground or grow in pots to give an original and special touch to your garden or terrace. In addition to its elegant black color, the yellow center of the flowers creates a perfect and original combination.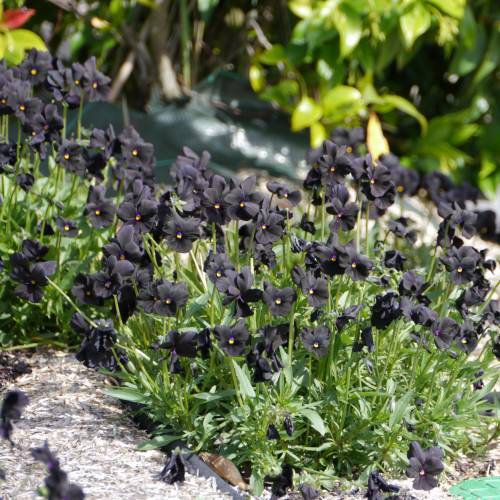 © Yevhen Borisov / Getty Images It is common to find artificially dyed roses but there are natural black roses.
Halfeti Roses
It is common to find artificially dyed roses in many shades, including black. However, natural black roses do exist since, in a small village in Turkey called Halfeti, there is a variety of natural roses that have such a concentrated pigmentation that they look black. The bad news is that it is difficult for this rose to grow in another part of the world since it is necessary to imitate the Ph and soil conditions of that area.
Black Elderberry
Elderberries are known for their large foliage, but there is a variety of elderberry known as Black Beauty Elderberry that is very similar to the traditional elderberry tree but with foliage of very dark violet. This tree adapts very well to moist soils and produces numerous berries that are used to make jams and syrups that also boast an elegant black color.
Victorian Primrose Silver Lace Black
If you are looking for a black flower that blooms during the winter, the primrose called "Victoriana Silver Lace Black" will delight you. This original plant blooms during the winter with small and impressive flowers and its intense green foliage. This particular variety of ceremonies has almost black flowers with the edge of their petals in white and the golden yellow center so it looks like a lace design.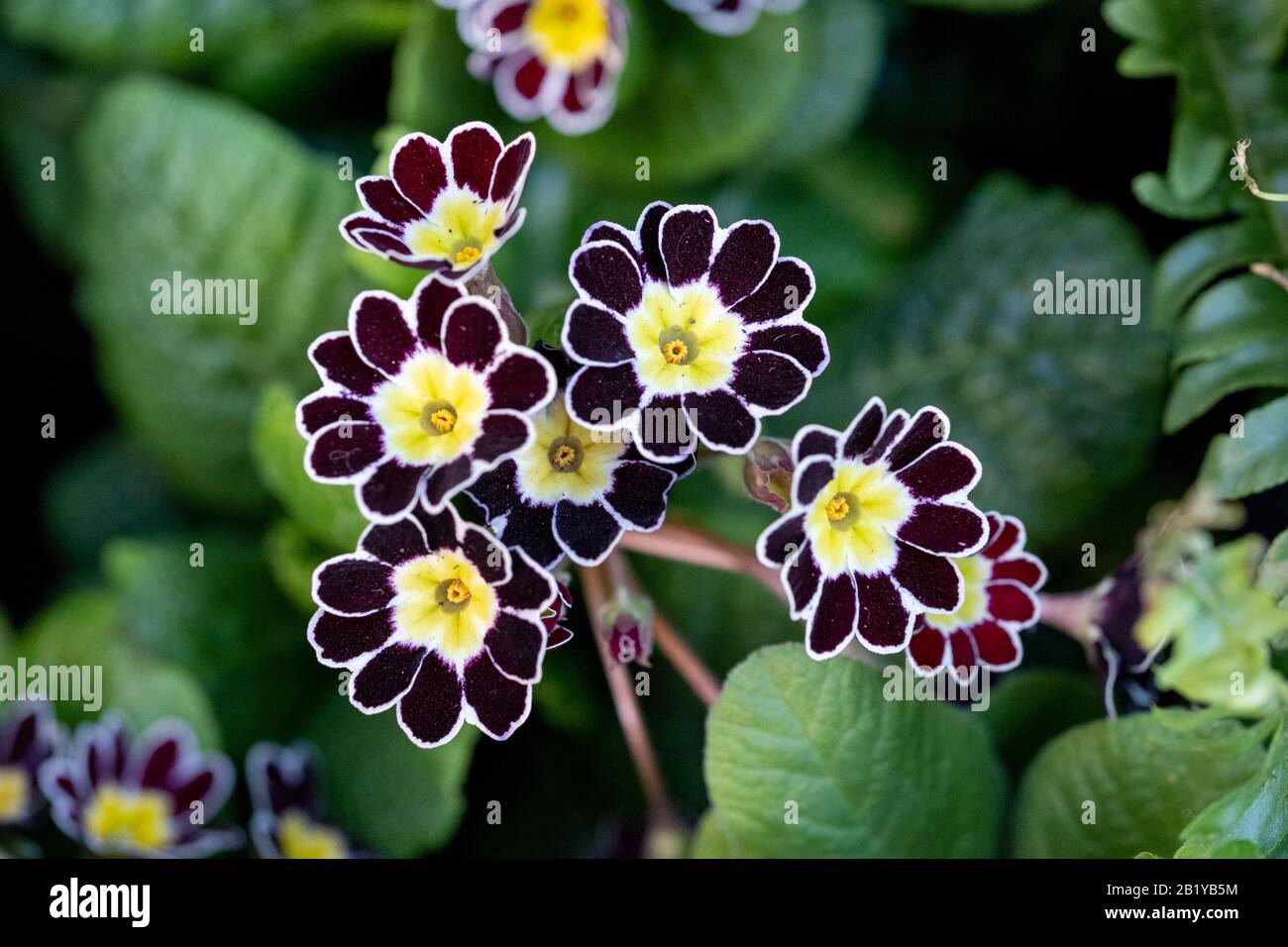 Heuchera Obsidian
This beautiful black plant is known by several names, the most popular are Heuchera Obsidian, Corralito, Coral Flower, or Coral Bells. But regardless of the name by which it is known, this plant is one of the favorites to decorate gardens with dark or black plants. The leaves of this plant are large and of such a dark color that they give the feeling of being black although you can find shades in dark reds, oranges, and of course, black.
© Andrew Neel / Unsplash Black plants need a lot of suns to maintain their color.
Care of black plants
The flowers and plants of such black color help to get out of the usual when it comes to giving a bouquet of flowers, decorating the garden and indoor areas. However, they may require more specific care. One of the points with which you should be more careful is with exposure to the sun since many of these species of plants need to be exposed to the direct sun to be able to show off the spectacular black color. The type of soil and moisture must also be taken care of, as many of the black flowers can be very sensitive, so a proper watering pattern must be followed with each species. And to maintain the special black color it is recommended to use in favor the sun, water, and nutrients necessary to always show off these flowers and plants in their best condition.
Don't miss interesting posts on
Onnewslive