Traveling to Tay Nguyen in April does not know what is beautiful in Tay Nguyen right now, where to hang out, or what to eat? Let's explore together!
Tay Nguyen is ecstatically beautiful, every season Tay Nguyen is beautiful to the heart of people. There are people who have given their hearts to traveling to Tay Nguyen in April. This is the moment of the season that makes so many people fascinated. This article will also bring you to the sounds, images, and cuisine of this land.
Traveling to Tay Nguyen in April with attractions not to be missed
1. Gia Lai
Not bringing shimmering beauty like other modern cities, nor having high-end tourism services, Gia Lai appears with unspoiled beauty, simple to captivate people. These are vast primeval forests, waterfalls, rock rapids, tea hills, coffee hills, and simple stilt houses along with large herds of elephants.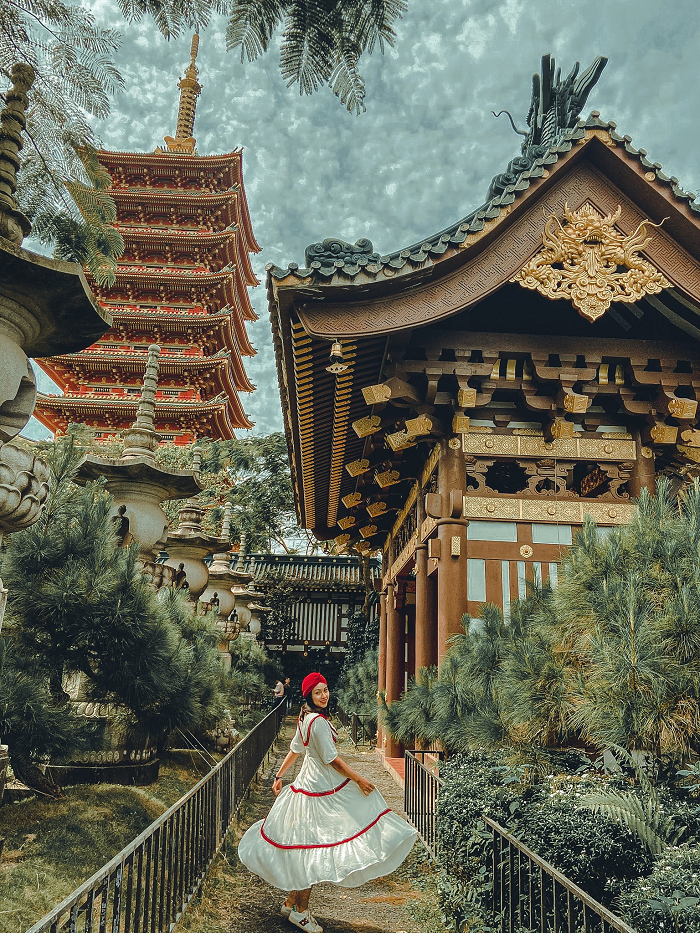 Traveling to Tay Nguyen in April, and coming to the beautiful land of Gia Lai, visitors will hardly forget the wonderful and memorable experience here.
Lake T'Nung: Likened "Pleiku eyes", Lake T'Nung or also known as The Sea of Lakes, is a freshwater lake located in the northwest of Pleiku city. This Gia Lai tourist destination covers an area of up to 230ha and is surrounded by pine forests and mountains.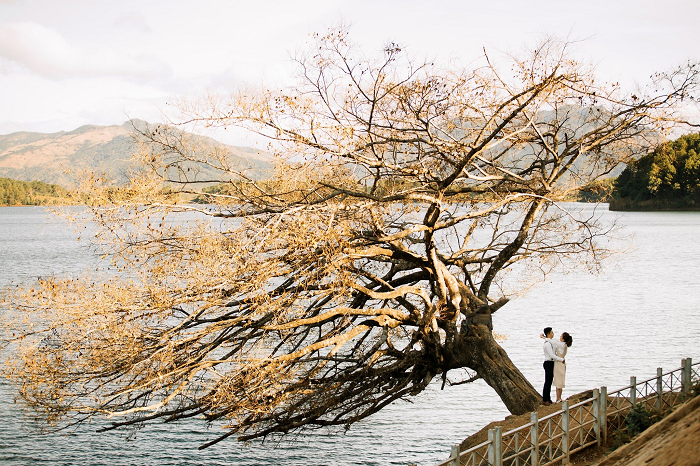 Phu Cuong Falls: This place attracts visitors with its majestic and unspoiled beauty. This April Central Highlands tourist destination has a large space, abundant vegetation, and extremely cool air; When coming to Phu Cuong Waterfall, visitors will be able to breathe the fresh air and admire the fresh natural beauty.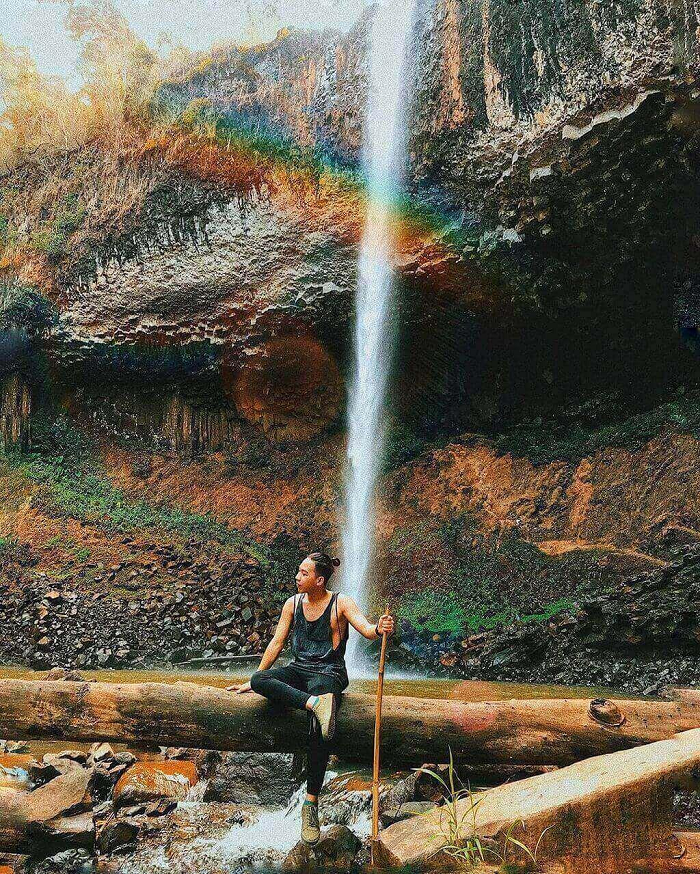 Ho Che Beach: This is a very popular tourist destination. The natural beauty that Ho Che Sea has is causing so many tourists to be disturbed inconsolably – where there is a sun with the wind, but no arid, boring of this rocky Tay Nguyen land.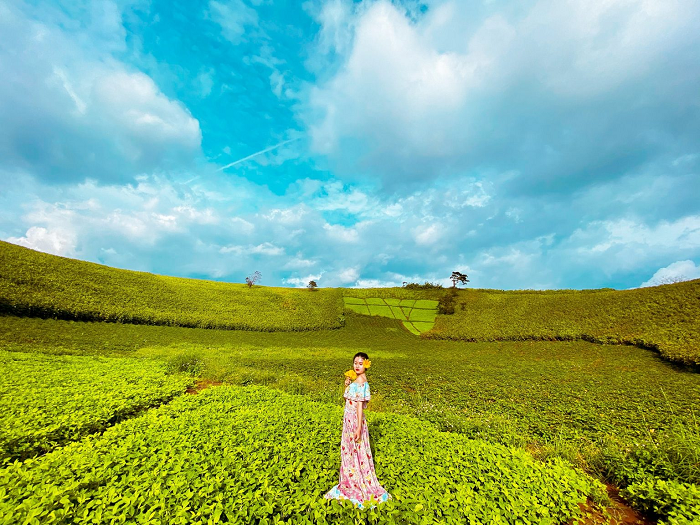 Chu Dang Ya volcano: located about 30km northeast of the center of Gia Lai mountain town. Hidden among the green forest, the majestic thousand, The Dang Ya volcano is an ideal destination for those who love to explore nature, looking for the unspoiled, pure, and charming beauty of the great Central Highlands.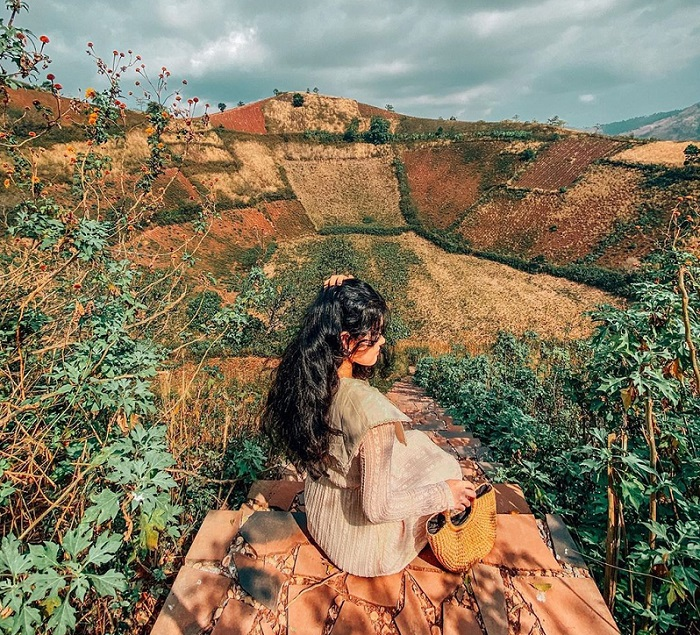 2. Kon Tum
Kon Tum is one of the rare places in Vietnam that still retains its unspoiled beauty in the great thousands. The majestic mountains, simple stilt roofs, fresh air … It has a special attraction for domestic and foreign tourists. Especially when traveling to the Central Highlands in April, visitors feel more clearly the beauty of Kon Tum land.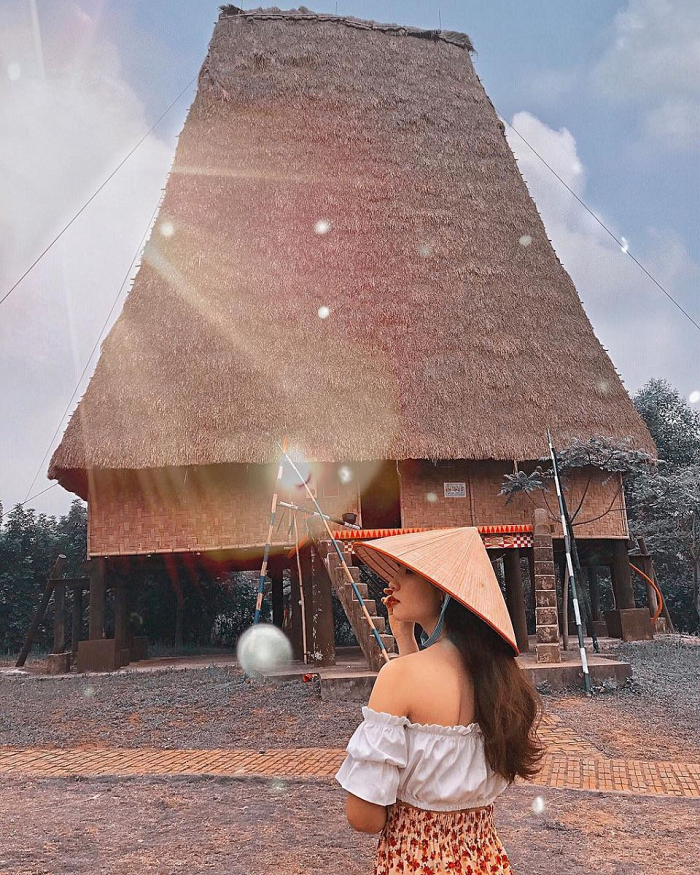 Kon Klor Suspension Bridge: Dressed in a striking orange shirt, Kon Klor Suspension Bridge is a tourist symbol, showing the overflowing vitality of Kon Tum land. At the foot of the bridge is the gentle Dak Blar River with a view of pristine mountains and forests.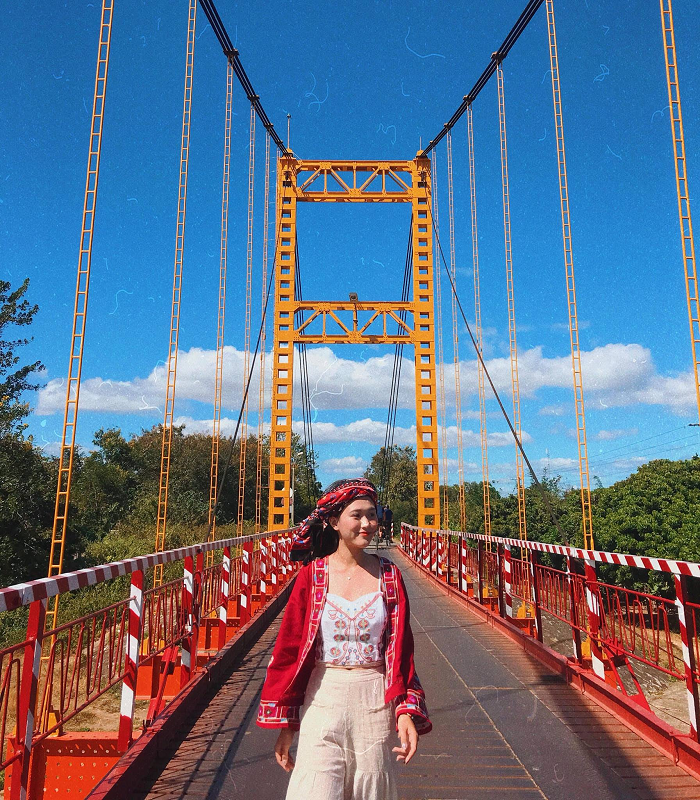 Pa Sy Falls: The next Tay Nguyen tourist destination for you is Pa Sy Waterfall. Many people often say that having gone to Kon Tum but not to Pa Sy Waterfall, it is considered that they have not gone to Kon Tum. Come here you can see the scenery and hear people tell this tragic love story.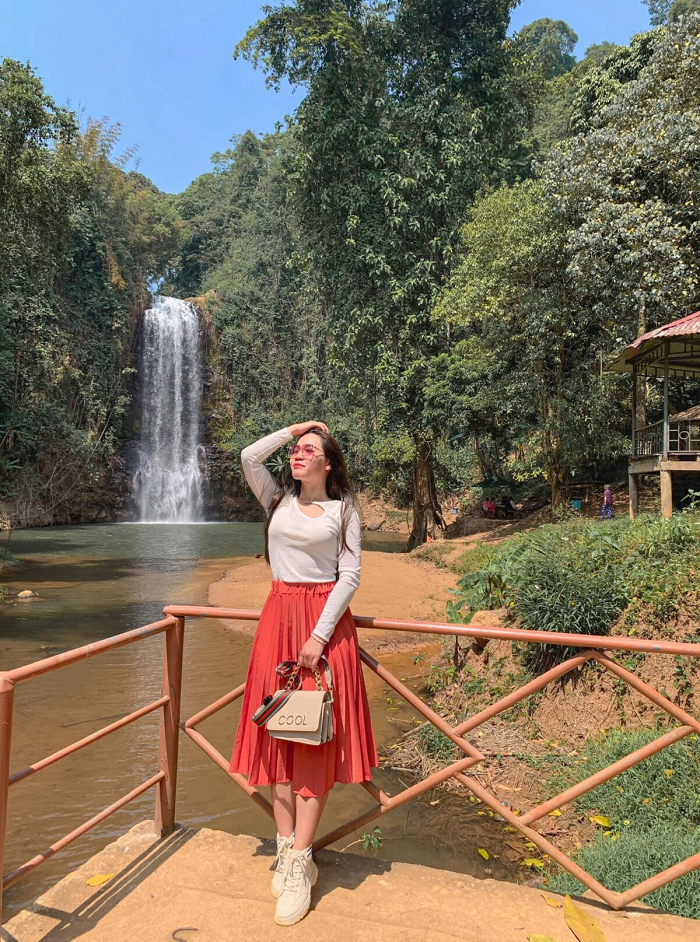 Black Bamboo Pine Forest: Dubbed the miniature Da Lat in the Central Highlands, Black Bamboo Pine Forest will bring you wonderful natural scenery. It has a cool climate all year round, rich plant sources, and many rare types, along with rows of straight pine trees.
3. Dak Lak
Tourism in the Central Highlands is an extremely attractive destination for those who want to explore the majestic mountain scenery and the customs of the people of the high mountains. Dak Lak is the most pristine province in the Central Highlands region. Come here you will experience a lot of interesting things that surely other places will not have.
Boating to explore Lak Lake: This is one of the most wonderful experiences when you come to Dak Lak, Lake Lak is the largest natural lake in the province, this place has the inherent unspoiled beauty and hides many mysteries. Although it has not been in operation for a long time, rowing on the lake has become an interesting game of choice for many people when traveling to Dak Lak.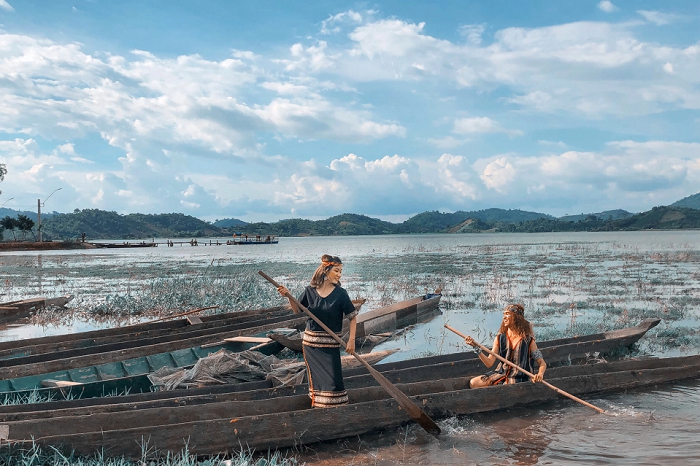 Visit Dray Sap Waterfall: Around this waterfall, there are many mysterious caves, the way up the waterfall is winding with rocks covered with green moss. With each rainy season, the waterfall pours water rumbling with white foam clear like a picture full of magic.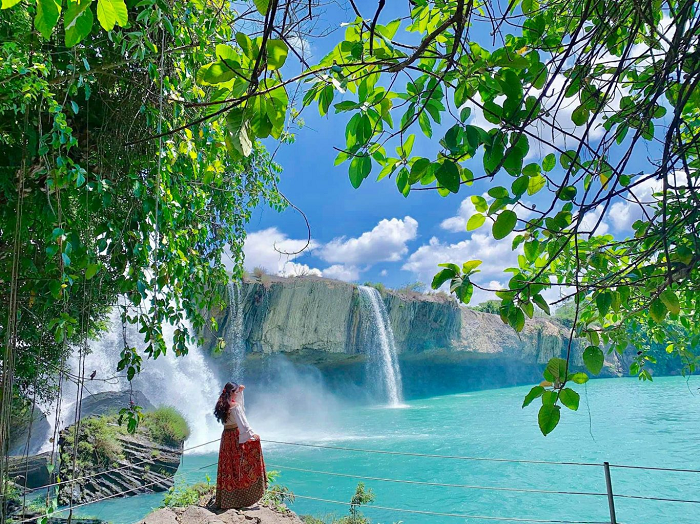 Elephant riding in Yok Don National Park: This is the largest nature reserve area of Vietnam, where there are ancient and rare stumps that make you admire. In addition, you can also participate in elephant riding around the village merchants. This is one of the most adventurous but extremely interesting games for you when traveling to Dak Lak.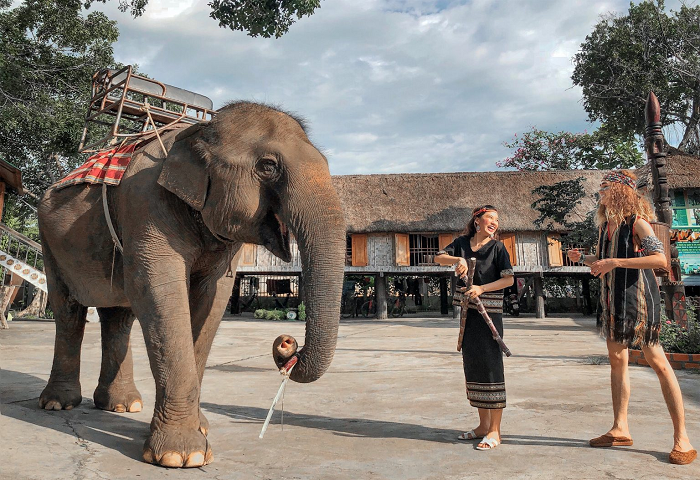 4. Dak Nong
Bringing the unspoiled beauty thanks to the climbing waterfalls, majestic mountains, green tea hills, rubber forests in the wind, and also the simple red dirt roads, Dak Nong will be the next interesting destination in your journey to Tay Nguyen in April.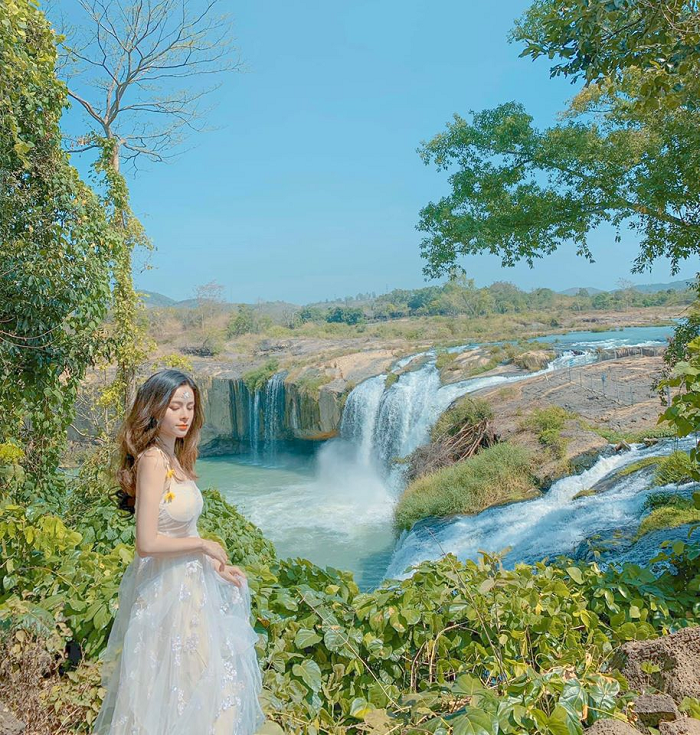 Ta Ddung Lake: Likened "Ha Long Bay of Tay Nguyen", Ta Ddung pulls the end of visitors by the clear blue water, quietly intermingled with countless islands large and small. Ta Tong Lake is a perfect masterpiece of creation that has been bestowed upon Dak Nong.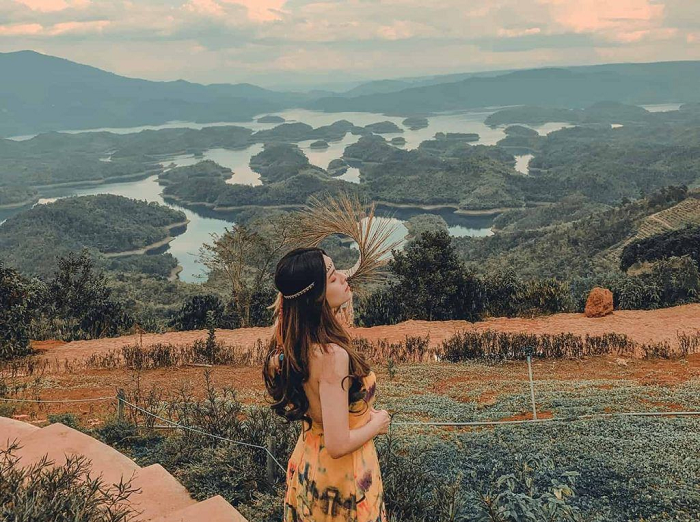 Dak Nong Waterfall is a waterfall on the Srepok River in Nam Ha commune, Krong K'Nong district, Dak Nong province. In E De, Dray Sap means "smoke waterfall", which is called because when the water flows from above into the valley, the foam is white, blurry like white smoke.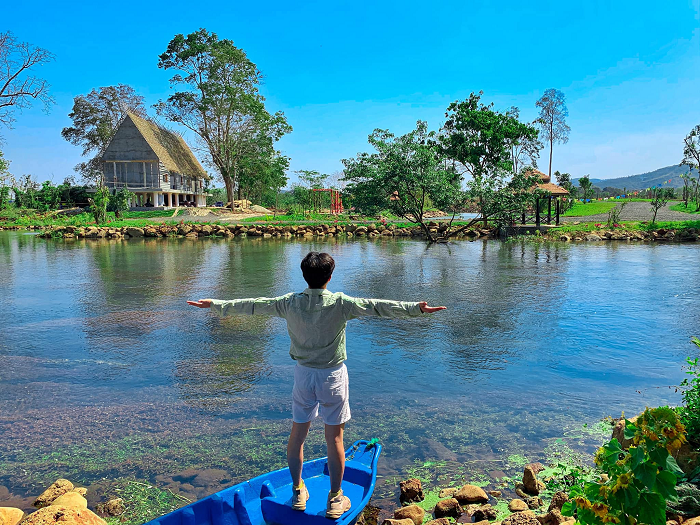 Dray Sap Thuong Falls: Located adjacent to Dray Sap Fall upstream. The highlight of Dray Sap Thuong Waterfall is the large fairy pool with clear, cool water flowing from the ravine, this is the place where visitors choose to relax.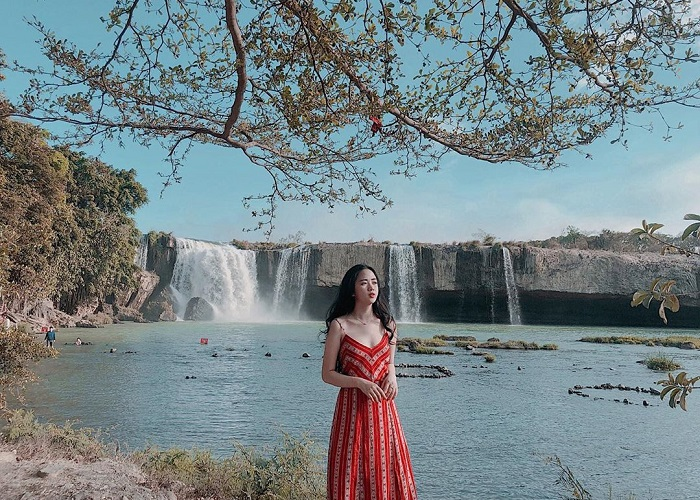 Phap Hoa Pagoda: Designed in the style of the architecture of Tay Nguyen stilt house, the pagoda consists of two parts: the main hall and the 5-storey tower. The area inside the temple has located a statue of Yin Yin Bodhisattva and is surrounded by green trees, in addition to various landscapes and flowers to create more highlights for the temple.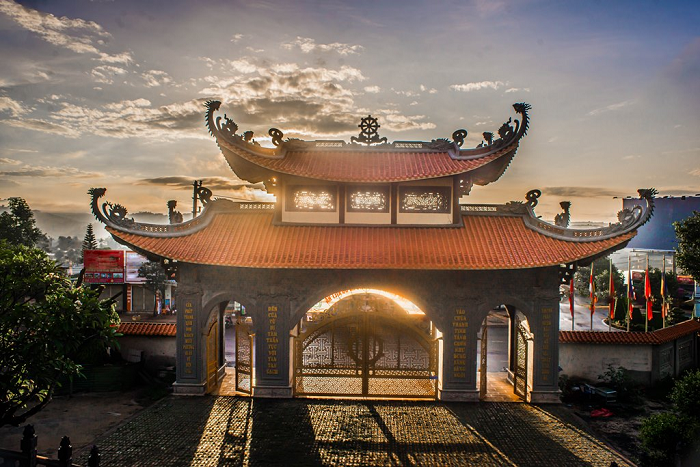 Traveling to the Central Highlands in April is a dream experience for many tourists. Save this and then put your feet into this happy journey. The Central Highlands of April will bring you a beautiful space, with a road full of flowers, birds chirping, and the sound of streams flowing, very simple but also attractive, and dreamy.
Don't miss interesting posts on Onnewslive