Lower the caloric addition of your recipes without making them lose flavor? These culinary tips take up the challenge.
Applesauce instead of butter
If butter contains vitamins A and E, it is no less fat. Indeed, 100 g provides 753 kcal and 82% fat, "especially saturated fatty acids, which increase blood cholesterol levels", says Lydie Rolland, sports and nutritional coach (Instagram account @dietefit38). To replace it, turn to applesauce.
What's the point? Compote gives the same creaminess to your recipes as butter, calories less (only 102 kcal per 100 g). The bill goes down to 56.4 kcal if the preparation does not contain sugar. In any case, compote is devoid of fat but provides its share of nutrients (including potassium, good for the heart) and soft fiber, ideal for restarting a lazy transit.
In practice, Applesauce can be used instead of butter in equal quantities of 50% (if the preparation requires 100 g of butter, add only 50 g of compote to 50 g of butter). Its taste is very neutral, you can use it in all your recipes.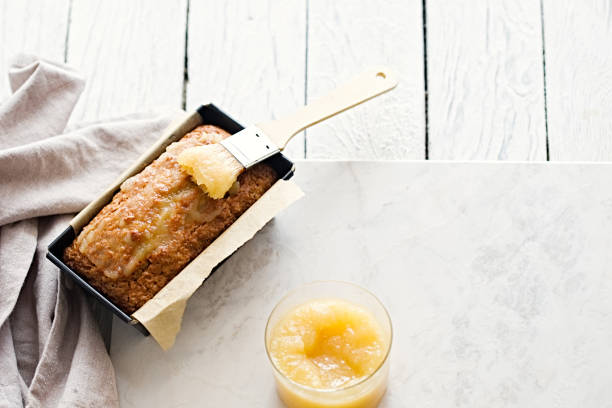 Agave syrup as an alternative to white sugar
Consumed in excess, sugar can cause many diseases: type 2 diabetes, cardiovascular pathologies… To limit its impact on our blood sugar, and therefore on our health, we turn more willingly to agave syrup.
What's the point? This honey-colored sap, which comes from a Mexican plant, is 20% less energetic. It has a low glycemic index of 30-40, well below white sugar (65). Thus, it raises blood sugar less and does not cause cravings. It should be noted, however: in excess, fructose – the sugar contained in agave syrup – increases the level of triglycerides in the blood.
In practice, No need to put a lot: on average, 83 g of agave syrup easily replaces 100 g of sugar. It is integrated into many preparations, such as chocolate cakes or madeleines, and goes perfectly with pancakes.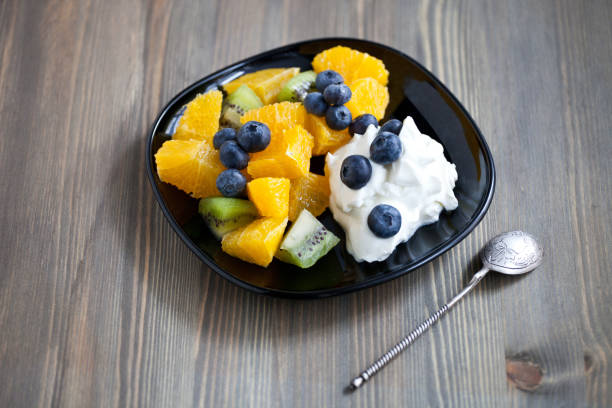 Skyr instead of crème fraîche
In addition to its sweetness, the cream brings calcium (67 mg/100 g) and protein (2.49 g/100 g) to your dishes. But it is also very rich in fat (from 15 to 30%) and calories (300 kcal/100 g for the 30% MG cream). What if you replaced it with skyr, an Icelandic dairy product made from long-drained skimmed milk?
What's the point? With a consistency close to that of thick fresh cream, skyr is very rich in protein: "100 g corresponds to 11 g of protein," says Lydie Rolland. Naturally fat-free, it is also almost five times less caloric than 30% fresh cream. »
In practice This dairy specialty replaces the cream in equal quantities in blanks, blankets for pies … and it goes perfectly with a brownie or waffle (instead of whipped cream).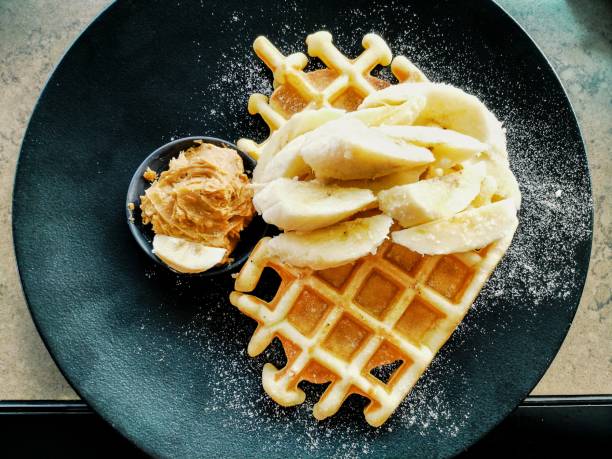 The crushed banana, think about it
Thanks to its creaminess and its small sweet taste, this fruit can easily replace butter or sugar, without distorting the taste of your preparations. But above all, it helps to lighten their caloric intake, since 100 g of banana displays 90 kcal. By the way, we fill up on B vitamins, magnesium, and potassium. A great way to use your (over) ripe bananas!
Don't miss interesting posts on
Onnewslive