At this age, the dishes that are included in the baby's menu are not much different from those that adults usually eat. And yet there are rules without which it will be difficult for you to make the child's diet flawless.
Dairy Country
Milk and dairy products should still appear on the child's table as often as possible. For example, in the form of milk formulas intended for children older than a year. They are prepared on the basis of cow's milk and enriched with vitamins and trace elements, which makes the final product much more useful than the original.
Numbers note
During the day, the baby should drink about 550-600 ml of milk and fermented milk products (take into account the share of participation of these products in other dishes).
Offer your child 50-70 g of cottage cheese per day.
In soup or vegetables, add sour cream (5-10 g) and give the baby a non-sharp cheese.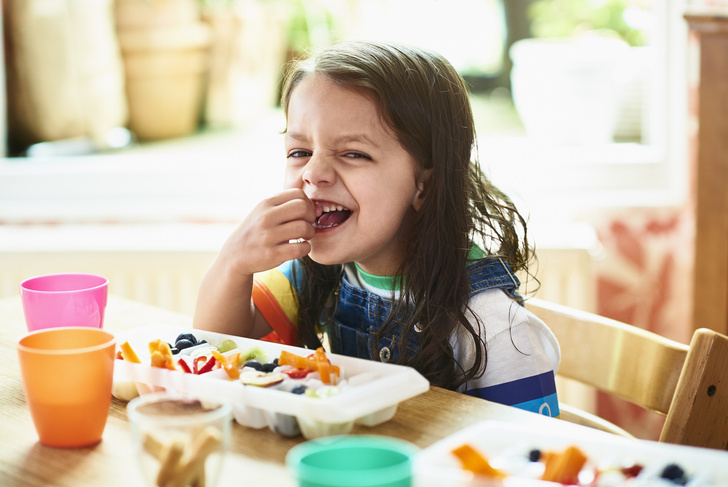 Both fish and meat
One-year-old children are prepared beef, lean pork, chicken, turkey, rabbit meat and offal (liver, tongue). As for sausages and sausages, it is better to postpone acquaintance with them until 1.5-2 years. If the child does not have allergies, cook him low-fat sea fish.
Numbers note
The baby should eat meat or fish every day. After a year, the child is "entitled" to 60-70 g of meat or 30-40 g of fish per day.
During the week, fish should be cooked 2-3 times, and meat – 4-5.
If you want to pamper the baby with both products at once, reduce the volume of the portion.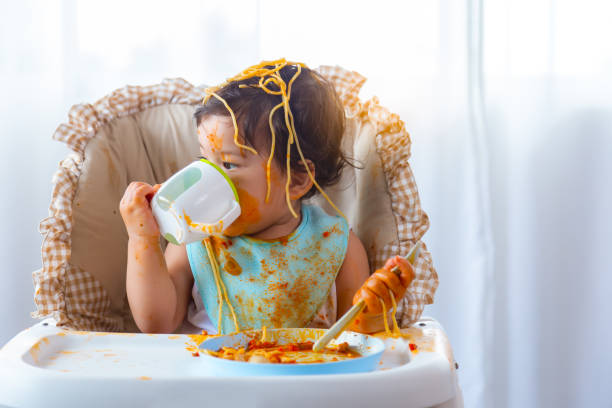 Oil oil
Add vegetable oils to dishes, which, in addition to fat, contain vitamins A, D, E. From time to time, offer the child bread with butter. Don't forget about eggs. They can be boiled, made into an omelet, or added to casseroles.
Numbers note
If the baby does not have allergies, give him a whole egg, but not more than 1-2 times a week.
Porridge is our strength
For breakfast or dinner, cook the baby cereals (buckwheat and oatmeal are especially useful). Pay attention to industrially produced cereals, developed for children and enriched with vitamins and trace elements.
Numbers note
On the day, the child should be given no more than 250 g of porridge.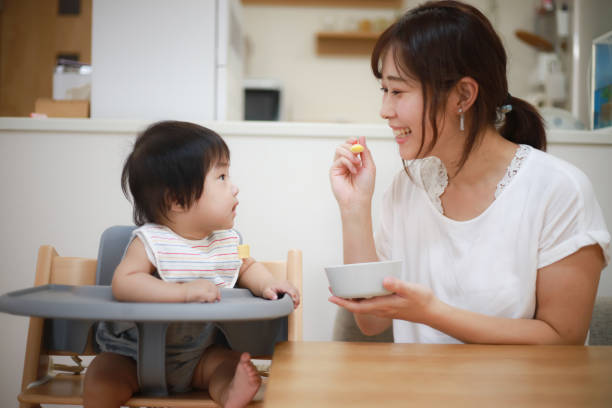 Lammas
Vegetables and fruits contain carbohydrates, vitamins, minerals. Vegetables can be cooked as a separate dish, as a side dish for the second, or combined with cereals. As for fruits, they will be a wonderful dessert for a child.
Breads
The most useful for the baby will be rye bread or made from wheat flour of coarse grinding: it has both vitamins and fiber useful in all respects.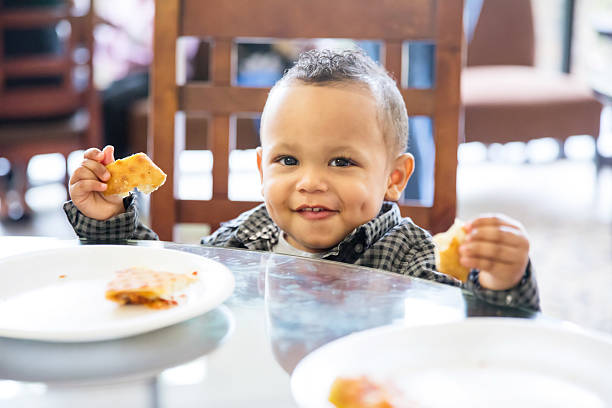 Remember that the stomach of a one-year-old baby digests food for about 3.5-4 hours – that's why the intervals between meals should be approximately equal to this period of time. Usually, one-year-old children eat 4-5 times a day:
breakfast in the morning,
afternoon — lunch,
after a day's sleep – afternoon snack,
in the evening — dinner,
before going to bed – a small snack (kefir or milk).
Don't miss interesting posts on
Onnewslive