The cold is not far off, it is better to prepare for winter walks with the baby in advance. Especially if you approach shopping carefully, compare prices and characteristics.
To begin with, let's remember the golden rules:
1. Multi-layered. Now it's not about fashion trends, but about a way to preserve heat. The first layer is under-the-top, which removes moisture. The second – sweaters, fasteners, hoodies – retains heat. The third – outerwear – protects from weather conditions.
2. Thermoregulation. No need to turn the child into the cabbage and put on him all the warm at once. The baby will just sweat, and it will still freeze. The growing organism is still adapting to the environment, and there is no need to interfere with it. Wrapping the child on the eyebrows in a fur coat and scarf, you will only interfere with his immune system. In the future, for such a child, any draft or walk-through puddles will end in colds. Conclusion – act according to paragraph 1.
3. Keep your feet warm. On the soles of the minimum fat and muscle layer, so they freeze in the first place. And it is only necessary to freeze or wet your feet, as there is a runny nose, and cold, or even a sore throat. Note – the head also needs to be kept warm, but without fanaticism.
So, what exactly will be useful to us – point by point.
Thermal underwear
There is an opinion that thermal underwear warms. This is not entirely true – it does not allow you to freeze due to the fact that it absorbs moisture and retains body heat. It is ideal as a first layer (instead of underwear). But when choosing, pay attention to the properties of clothing.
For babies who lie in a stroller during a walk or just take their first steps and move a little, heat-saving underwear made of natural fabrics is suitable. It will not allow the baby to freeze.
Older children who run a lot, are very active and will certainly sweat on a walk, synthetic moisture drainage will come in handy. The artificial origin of the material, in this case, should not confuse you – these are modern fabrics that allow the skin to breathe, and not so "naked synthetics" that were before.
Overalls
For babies up to one and a half years old, a jumpsuit-transformer is suitable: from 3 to 7 months, it can be used as an envelope, and then as a jumpsuit. Given that almost the entire territory of Russia's cool weather costs almost six months, the purchase will definitely justify itself.
When choosing a model, we are guided by the same rule as for thermal underwear – for sedentary children, we choose a warm but light filler. For example, fluff, insult, or hollow fiber. For active children – clothes made of membrane fabrics. It reliably protects against wind and moisture, while passing water vapor, that is, allows the body to breathe.
For babies from 9 months to 3 years, who are still carried in a stroller and who are either just beginning to take the first steps, or walk themselves, but not very much, it is better to give preference to a jumpsuit with a high degree of insulation (from 200 g) or with insulation of down and feather. The annotation must indicate at what temperature on the street in this overalls the baby will be comfortable.

According to the technical regulations of the Customs Union "On the safety of products intended for children and adolescents", introduced in 2019, the lining of outerwear for children under 3 years old must have a certain hygroscopicity – the ability to absorb moisture. From this point of view, a great option is natural cotton flannel.
Cap
Babies grow quickly, in just a few months the head increases in volume several times. Adjust the size will help the cap on the ties. The model should cover the ears and forehead.
Older children, about 3 years old, you can buy a car, it is also called a helmet or balaclava. This is not very true, but the main thing is the essence. The model is worn over the head and has a collar. This means that the ears and neck will be reliably protected from wind and frost. The lining can be made of fleece or other synthetic insulation – high-quality, pleasant to the touch, well-absorbing moisture.
What model is better to choose for a girl, so that it is not only warm and comfortable but also stylish, read here – 16 examples for every taste and purse.
© Getty Images
Waterproof mittens
Passengers do not need strollers in them – the overalls have fastened mittens. But as soon as the baby began to walk and became interested in sculpting from snow, digging snowdrifts, and other fascinating things, then waterproof mittens will come in handy. It is better to choose a model with elongated cuffs. It can be pulled on the sleeve or hidden under it, so the snow does not get inside. Older children can buy gloves. Just take the soft ones so that they are well bought and the hand is comfortable.
And yet – in order not to lose mittens, you can sew buttons to the sleeve of the jacket and fasten mittens. Or according to the good old tradition from our childhood to wear them on an elastic band.
Waterproof shoes
It should be lightweight, with a comfortable insole and a wide nose. Well, or at least such that the fingers there were not tightly pressed against each other – and for the foot is not useful, and the legs will quickly freeze.
A great option is a rubberized lower part in the form of sides, which will protect the leg from getting wet. In wet weather, you can choose dutiks – the outer layer is water-repellent, and inside there is a warm soft lining. If the winters in your region are snowy and dry, felt boots will do, but also with a rubberized lower part.
Stroller for the little ones
Here you need to think about the convenience for parents because on snow-covered streets or melted snowdrifts to roll the stroller is up to them.
The stroller should be wide enough to put a warm mattress and blanket or blanket, and the baby was not cramped. The canopy should be low to have no cracks to protect the crumbs from the wind.
Choose from practical fabrics of gender-neutral colors. But the main thing is that it should be clothed in which you can play, run and behave like a normal active child. It can be soiled and crushed without fear of getting a catch-up from your parents.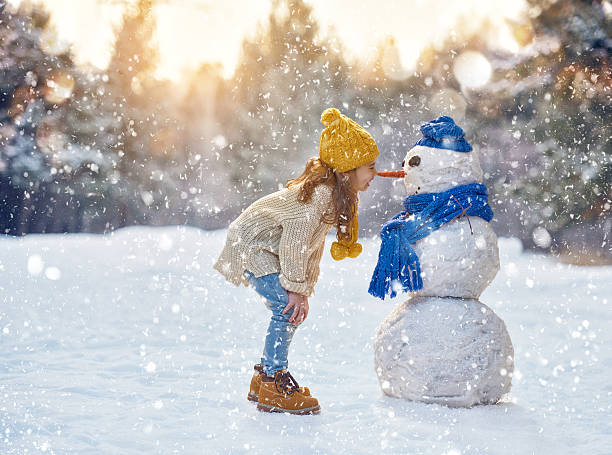 Here are some recommendations for creating a simple capsule wardrobe for your child:
Two hoodies: warm, well-sewn will last you a long time. Buy a size larger to save for next year, and roll up your sleeves!
One or two sweaters:They are ideal for multi-layering, especially in winter.
Four long-sleeved shirts. Buy non-marked, neutral colors. This is the best option for creating a capsule wardrobe.
Three short-sleeved shirts or T-shirts to wear under a sweater on cool days. It's very practical: frozen – you wear with a sweater, ran and it became hot – you walk in a shirt.
Five pairs of trousers and jeans: with simple prints or plain. Comfortable, cozy and elastic.
Two skirts or dresses with long sleeves.
Down jacket or down jacket: thesecond option is suitable for preschoolers.
Two winter hats:wool balaclava is a great thing: it warms the face and neck. And you will need a second ordinary woolen hat.
Don't miss interesting posts on Onnewslive