Proof that beauty and fashion have no age.
In autumn, Evgenia Fedorovna from Aramil turned 90 years old. However, her advanced age did not prevent her from becoming a blogger: on Instagram, as many as 11 thousand people watch Evgenia's everyday life. Grandmother Zhenya loves to travel, plans a trip to Vladivostok from the Urals, but there was an offensive omission in her life. Eugenia has never allowed herself spectacular outfits and considers it a useless waste of money.
Daughter Natalia tried to transform her mother's wardrobe – the efforts were not crowned with success. Then Natalia decided to send her grandmother Zhenya to the stylists of "Fashion Verdict": she dreamed of seeing her mother like never before. Look at the transformation of Evgenia Fedorovna and vote on what images you like the most.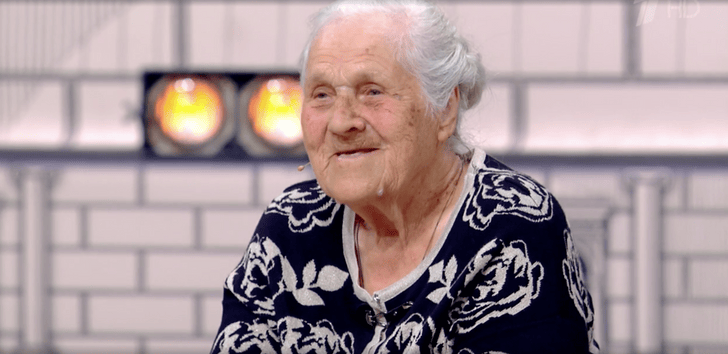 Grandmother Zhenya admitted that for many years she watched "Fashion Verdict" and dreamed of getting acquainted with the presenters. The long-awaited event occurred on the 90th anniversary of Eugenia: the heroine called it a miracle.
"My mom blogs, she travels, she adds followers, friends all over the world. She manages to do everything, but only she does not have time to look after herself. She does not want to buy new outfits, he does not want to dye her hair for more than 20 years, "said Natalia. My daughter really wanted her mother to feel like a queen.
During the interview, Eugenia herself described the ideal 90th anniversary. "Here I can imagine: I'm walking like this, I don't see anyone, with a proud posture. So that everyone could see me, "explained Zhenya's grandmother.
Evgeniya Fedorovna maintains a positive attitude, despite the difficult trials that she had to go through. She was married for 27 years, but her husband began to abuse alcohol. However, no problems broke the woman.
"You need to love life, everyone around you, to love truly," – this is how the grandmother described the secret of her longevity.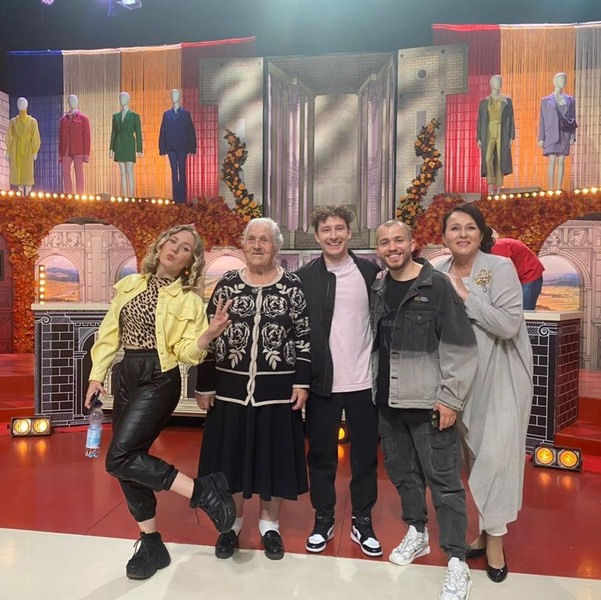 "It seems to me that the wardrobe capsule, which will be, firstly, multi-layered, and secondly, universal, will not hurt you. Because you are a very modern person, you adapt well to everything new, "said Evelina Khromchenko. Experts did not force Zhenya's grandmother to wear things from the list of trends: they decided to give sets that she would sincerely like.
For the first outing, the stylists picked up Eugenia's original dress cloak with a print, inspired by the Italian Renaissance, beige trousers, and comfortable basic sneakers. The daughter fell in love with the image and admitted that she had never seen her mother so spectacular.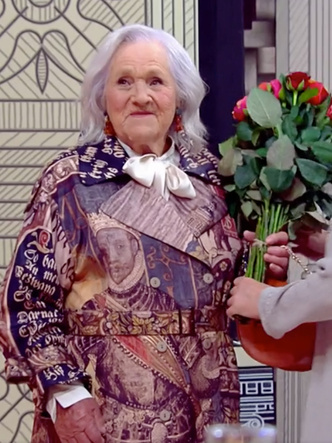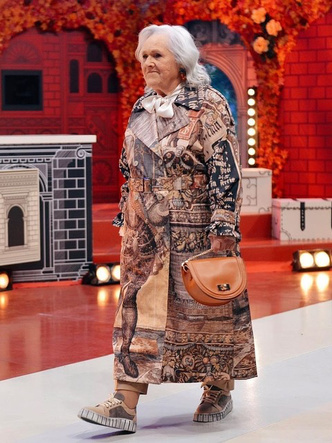 For the second outing, they preferred a classic relaxed striped trouser suit and a snow-white shirt, complementing the outfit with actual massive sneakers. Zhenya's grandmother suggested that subscribers would appreciate her updated image, and her daughter Natalia noticed: her mother had never worn pantsuits in her life.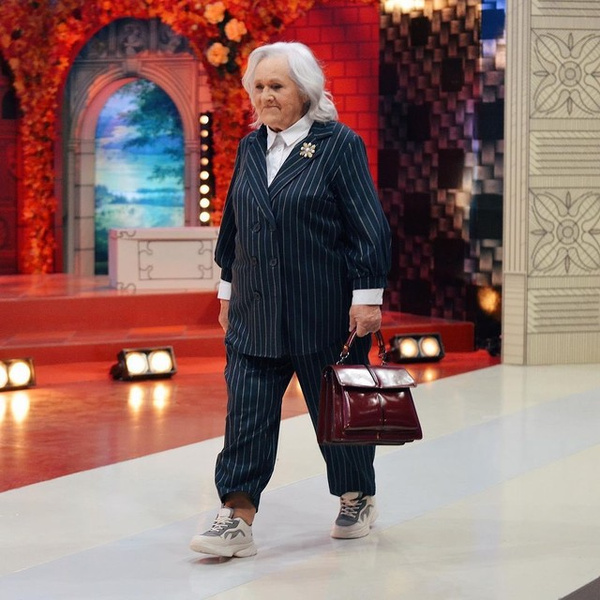 During the third performance, Evgenia Fedorovna appeared before the public in a luxurious white maxi dress with a delicate floral print. The last outfit finally blew everyone away.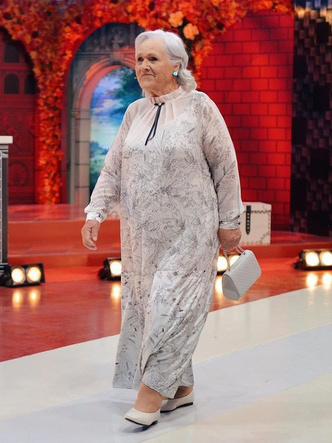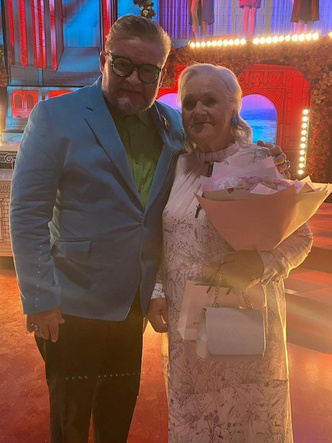 If you liked the inspiring story of Zhenya's grandmother, see what other techniques stylists used to rejuvenate the heroines.
Don't miss interesting posts on
Onnewslive