For environmental reasons as well as for taste, you have chosen to restore an old home and want to preserve the soul of the place?
HOUSE – For environmental reasons as much as for taste, you have chosen to restore an old home and want to preserve the soul of the place?
Seduced by its charm and appearance, you have just acquired an old house. If the renovation work is essential to bring your property up to date and make it functional again, some materials and architectural details must be preserved in order to keep intact the historical character of the place.
Flooring
If it may have suffered the ravages of time, the floor of old buildings must at all costs be restored rather than replaced. Not only will old flooring give an extra soul to your interior, but some, again trendy and now very expensive, will allow you to save money. We melt especially for the magnificent solid wood floors, and especially those in Hungarian point which, once sanded and vitrified for easier maintenance, will regain their original beauty.
© Provided by 20 Minutes Old beams and old flooring give character and personality to your decoration. – IStock/ City Press
Characteristic of French heritage, the tomatoes, these terracotta tiles in the shape of a honeycomb, evoke the rustic charm of Provençal farmhouses. If we like their shades ranging from ochre to brick red through brown and their inimitable cachet, their resistance to shocks and wear ends up convincing us. The same goes for cement tiles, which have been highly sought after in recent years to dress the floor of kitchens, entrances, and bathrooms.
Exposed beams
A real decorative asset, the old wooden beams, whether it is the joists of the upper floor or the framework at the attic, are absolutely to be preserved. We like their warm and authentic aspect that gives a cozy atmosphere to the house. Once stripped and treated against insects and fungi, you can leave them raw for a rustic chic look that will bring charm to your living rooms, or paint them white to better integrate them into a contemporary interior.
© Provided by 20 Minutes
The beams located in the partitions can act as a claustrum, in order to delimit the space without obscuring the light. If you rehabilitate an old workshop, the metal beams are also to be highlighted to strengthen the industrial aura of the place.
The old fireplaces
The beautiful period apartment you just bought has an elegant marble fireplace that you do not need? Never mind! Instead of using it to heat your home, make it a central decorative element of your room and highlight it.
You can also use the coat as a shelf, by placing books and trinkets on it or by hanging a large mirror or painting above it. Do not hesitate to play on styles by bringing together pop and modern art objects with this ancient element.
Brick walls
Once undesirable, the terracotta brick walls have been up to date for about fifteen years. Essential for industrial-style decorative atmospheres, this old building material has obvious aesthetic qualities, but also technical: solidity, durability, good thermal and sound insulation.
© Provided by 20 Minutes
Many homes in the north and south-west of France are also provided. If you have the good surprise to discover old bricks in good condition by removing an old wall covering, clean them and highlight them. New York loft atmosphere guaranteed.
Mouldings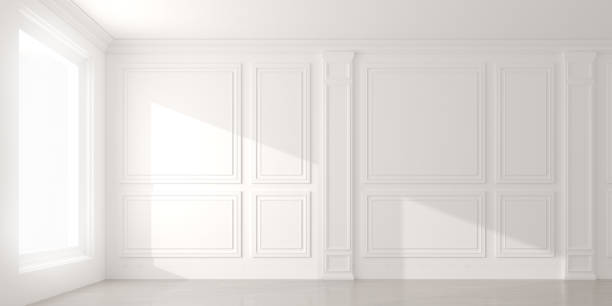 Emblematic of Haussmann apartments, period moldings nobility adorn the high ceilings, walls, and door frames. These artistic elements of Greek inspiration, classical or Art Deco, will bring a discreet charm to all your rooms.
A simple wipe of a cloth and a coat of paint can be enough to restore them to their full splendor. To highlight them, you can also play on the contrasts of colors.
The stained glass and stained glass windows
© Provided by 20 Minutes
For obvious insulation reasons, windows are among the first elements replaced during the renovation of an old home. Yet their decorative potential can be immense. Thus, large workshop windows and Art Nouveau stained glass windows, if they do not cause too much heat loss, are to be preserved after being refurbished, for example by replacing old windows with double glazing, at least for those that overlook the outside. These relics of the architectural past will bring a unique touch to your home.
Don't miss interesting posts on
Onnewslive