In order not to miss this essential meal to the body, optimize its composition according to your needs.
Start the day on an empty stomach? A bad habit according to researchers. According to a study published in the journal Nutrients, conducted in 6 countries, those who eat breakfast have a lower weight and better intakes of vitamin B, calcium, magnesium, and fiber. This meal also reduces hunger and snacking during the day, and meets our energy needs. But it all depends on what you eat! Priority must be given to a balanced composition that meets everyone's needs.
I have to concentrate in the morning
The best option, according to researchers: a menu rich in carbohydrates, exclusive fuel of the brain, and with a low glycemic index, in order to avoid a drop in attention (Study published in the European Journal of Clinical Nutrition).
CHOICE 1: 1/4 to 1/3 of traditional baguette + butter OR 3 to 4 slices of walnut bread + 1 plain yogurt + 1 seasonal fruit.
CHOICE 2: 2 to 3 slices of homemade cake with apples or almonds + 1 cottage cheese with 3% fat + 1 seasonal fruit.
Do not forget to drink (water, tea, or unsweetened coffee …), because slight dehydration is enough to disturb the concentration.
I get up very early
When the morning is long, opt for a breakfast rich in soluble fiber, which swells in the stomach and is the most effective in prolonging satiety.
CHOICE 1: 3 to 4 slices of multi-cereal bread or flaxseed + butter + 2 small Swiss + some hazelnuts
CHOICE 2: 1/2 bowl of oatmeal or flaky muesli + semi-skimmed milk + 1 banana
If you enjoy the salty in the morning: a buckwheat patty topped with tomato coulis and an egg or cheese.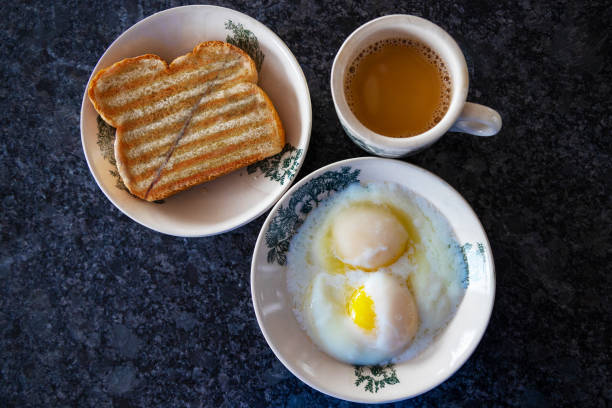 I'm on a diet
To limit calorie intake while sparing your craving in the morning, bet on foods rich in fiber and requiring long chewing. Finally, boost protein intake (Study published in the American Journal of Clinical Nutrition).
CHOICE 1: 1 nice slice of rye bread or sourdough bis bread + 2 slices of gouda
CHOICE 2: raw vegetables + 1 egg or 1 slice of ham + 1 cottage cheese or 1 protein yogurt
Do not rely on "slimming" cereals, as caloric as cornflakes, and whose texture, softened by milk, totally lacks chew.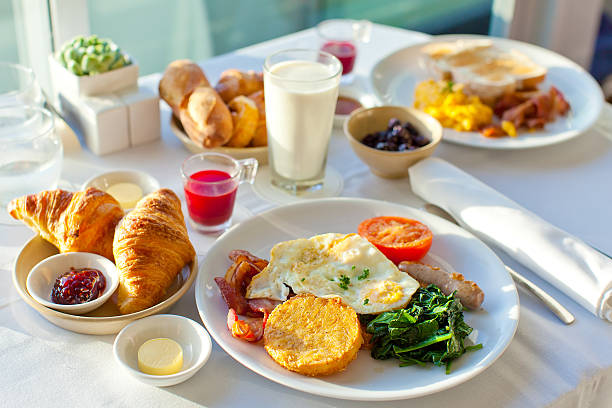 I want to avoid the 11 hour pump stroke
Zapp cereal foods with a high glycemic index: baguette, crumb bread, pastries, and most cereals, which can trigger hypoglycemia 2 to 3 hours after being consumed.
CHOICE 1: 2 to 3 slices of wholemeal or wholemeal bread + 1 fresh square + 1 apple
CHOICE 2: 6 petit beurre or 4 special breakfast cookies + 1 glass of ribot milk
Forget about industrial wholemeal bread, composed of white flour and wheat bran, whose glycemic index is higher than that of wholemeal bread, made from wholemeal flour.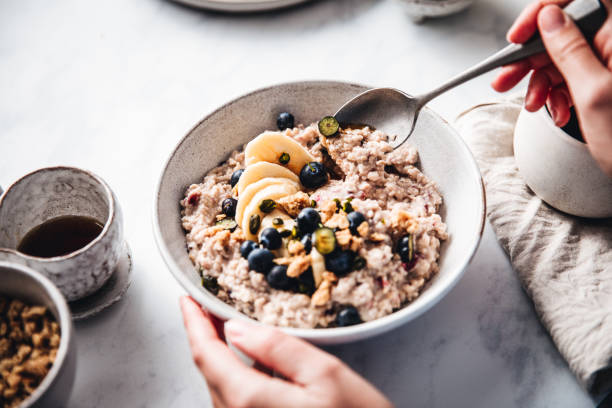 Toast or bowl of cereal?
Despite improvements, cereals remain too sweet, salty, or rich in additives. Jam or spread toast provides as much sugar and salt (essential for bread dough). Nutritionists recommend instead low-refined grain products with a reasonable glycemic index.
Yes to whole grain products
Oatmeal, barley or wheat flakes, and wholemeal bread provide 2 to 3 times more fiber, minerals, and vitamins B and E than white bread or cornflakes. And contain up to 50 other protective compounds: polyphenols, carotenoids… A beneficial composition for the prevention of colon cancer, diabetes, and cardiovascular diseases (Report of the Health Security Agency, ANSES).
Supermarket breads, to be limited
Even baked on-site, bread sold in the supermarket is obtained through an accelerated process of fermentation and kneading, and cooking at high temperatures. Hence a higher glycemic index than those of artisanal bakeries.
Don't miss interesting posts on Onnewslive