Can a garment be produced in an ecological and responsible way? This is what more and more logos on labels are saying. But not all are equal.
In stores or online, the labels of ready-to-wear and textile brands are multiplying environmental claims. They seek to respond to critics accusing "fast fashion" of serious nuisances – global clothing production has actually doubled in the last fifteen years. However, alongside the few reliable labels, a number of "green" slogans cover only a very limited commitment.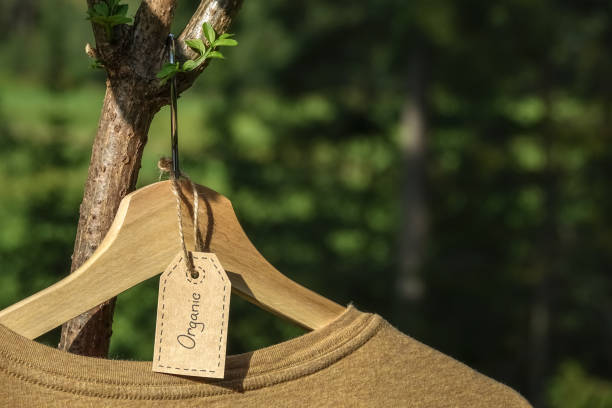 Organic or recycled materials, a good start
The use of ecological fibers is the first argument put forward by a large number of manufacturers. However, very often, this mention concerns only a fraction of the raw materials – and sometimes less than 30%. To be checked, this rate must be indicated on the label. In particular, it can be organic cotton, grown without synthetic pesticides and without GMOs, and whose cultivation is a little less water-intensive than that of conventional cotton. But also synthetic materials because the use of recycled polyester is growing rapidly. The fibers are most often made from used plastic bottles and not, with some exceptions, polyester directly from textile recycling – this method, which is more environmentally virtuous, remains in its infancy.
Namely. Less than 1% of the cotton produced in the world comes from a cycle respecting organic standards. Given the number of parts placed on the market and the growing demand, environmental associations are wondering about possible fraud.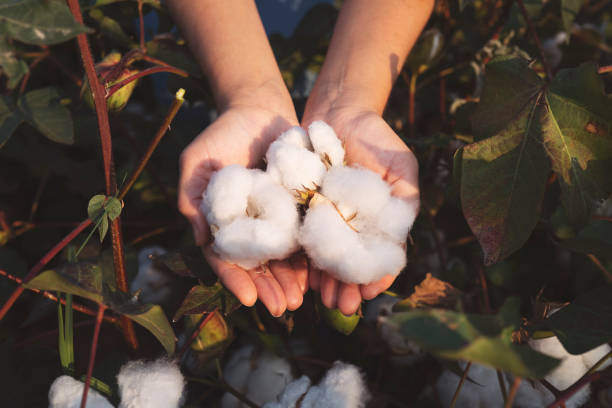 From culture to tailoring
Choosing a garment that incorporates these materials is, therefore, a plus for the environment. But the mere mention of the presence of organic cotton or recycled polyester, without certification by a particular label, has two limitations. The "green" promise does not concern the transformation of the thread into fabric or the making of the garment. However, "even if the raw material is a key point, the other stages of the production chain also have an impact on the environment," says Mathilde Lespets, project manager at the Federation of Knitwear and Lingerie.
Namely. Weaving, dyeing, and making can be carried out in different parts of the world, which increases the ecological balance of transport, and according to more or less polluting processes.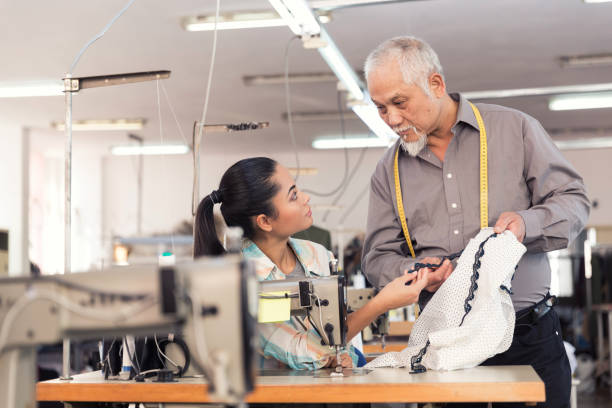 Green labels, identify the most reliable
Many of the logos put forward by brands are only self-certifications, created by the companies themselves and based on vague or undemanding specifications. "What makes the value of a label is that compliance with the criteria is monitored by an independent third party," explains Mathilde Lespets. The Agency for the Ecological Transition (Ademe) has published a selection of reliable labels. Among them, the two most complete are GOTS(Global Organic Textile Standard) and the European Ecolabel. The first is dedicated to clothing made of cotton and other natural fibers. GOTS guarantees at least 70% organic fiber (the exact percentage is then indicated on the label), and often 95%. The European Ecolabel, recognizable by its flower-shaped logo, can concern all textile materials. If it is cotton clothing intended to be in contact with the skin, then most contain 95% organic cotton. If they are made of synthetic fibers, 20 to 50% must come from recycling. These two labels also impose a limitation of certain toxic substances and a reduction in energy or water consumption during manufacturing.
Namely. Increasingly widespread, the Better Cotton initiative (BCI) brand is much less demanding. Ademe recalls in particular that obtaining this mention does not require the use of certified organic cotton.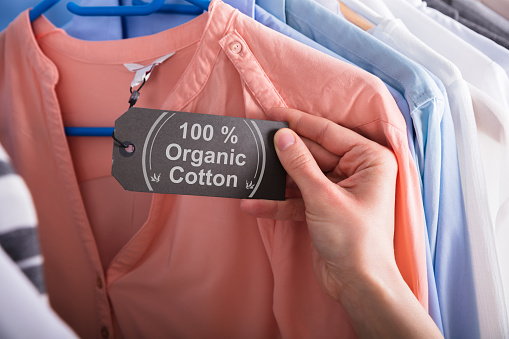 Sanitary or ethical, other information to be known
On the shelf, you can find other labels, not necessarily (or not primarily) ecological. Thus, the Fairtrade Max Havelaar brand is attributed to garments using fair trade cotton, which guarantees above all better remuneration and support for producers. Cotton is not always organic, but the environmental requirements of the label are approaching it. Oeko-tex standard 100 is interested in the impact of clothing on human health, and sets drastic limits on residues of harmful substances in the finished garment – thresholds verified by means of tests.
Namely. The Oeko-Tex label exists in another version, Oeko-Tex made in green, which takes up the health criteria of the 100 standards, adding environmental requirements for manufacturing plants. More recently, this version is for the moment less common.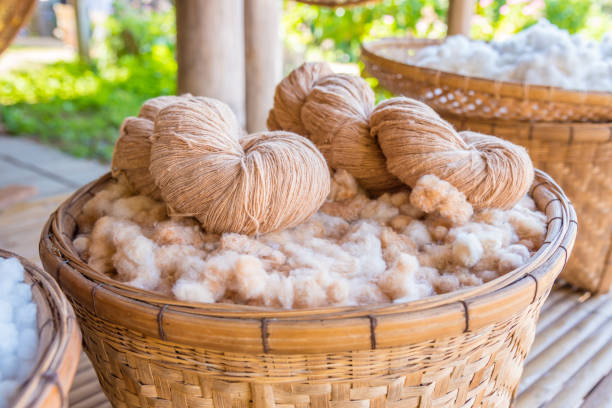 What about jeans?
This must-have of any wardrobe has a strong impact on the environment. Choosing it is labeled organic cotton is already a plus. Some French brands go further. Atelier Tuffery uses gots organic cotton, local wool, and hemp. The Gaul Jeans use flax and hemp. Splice and 1083 have obtained the Origine France Garantie certification. The assurance that, from the cultivation of raw materials to the confection, your jeans will have traveled as few kilometers as possible before arriving at your home.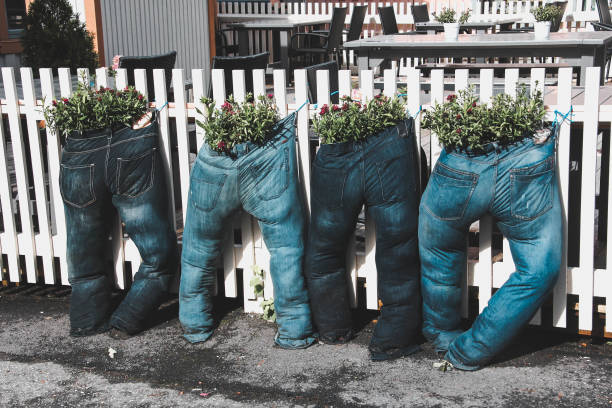 "Flush out the promises that are too vague"
"Many brands offer clothing lines whose name contains terms like "eco", "responsible", "conscious" or use visuals, trees or planet. This gives an environmental connotation, and it is sometimes difficult to know what is behind it. To understand what this entails, go to the professional's website. Among the questionable practices, some put on the product a claim that actually concerns an approach of the company. If the company is working to reduce its energy consumption, that's fine, but it has nothing to do with the label of a garment because it does not guarantee that it is more environmentally friendly. Some claims relate only to packaging or transport. That is not enough. Choose products with labels recommended by Ademe, which take into account the different stages of the product's life cycle."
Emily Spiesser, Ecological Transition Agency (Ademe).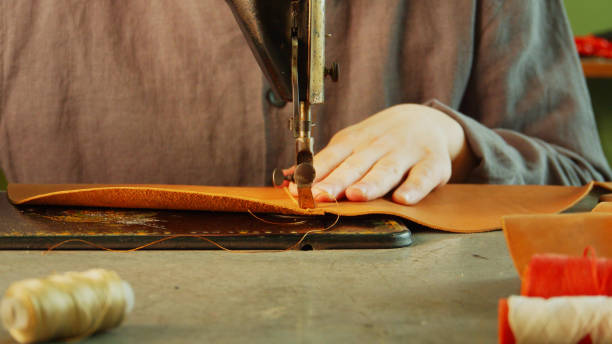 Don't miss interesting posts on
Onnewslive