Do you have a lot of old books in your house since you're a bookworm? You're undoubtedly wondering what to do with your outdated and unwanted books when your bookshelf reaches capacity. Instead of tossing them away, you may turn your old books into useful and creative products. There are so many creative things to do with old books, scroll down to check it out now!
Recycled Books Resin Paper Wire Forms: Create these books from recycled materials. Old books, toothpicks, resin glass, and glitter were used to make resin paper wire forms. Get the tutorial via artunraveled
2. DIY Vintage Book Planter: Make a planter out of an old book that has been repurposed. It was carved from a hardcover book and waterproofed to create a warm and inviting environment for plants. Get the tutorial via scoutmob.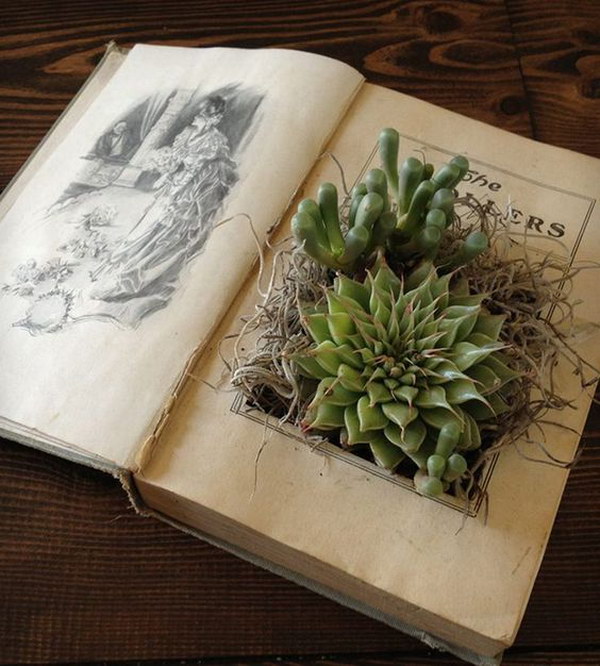 3. Christmas Trees Made with Old Music Paper and Vintage Tart Tins and Glitter: To make beautiful Christmas trees that are perched on tart pans and add to the vintage appeal, use your old sheet music books. What a brilliant concept! Via flickr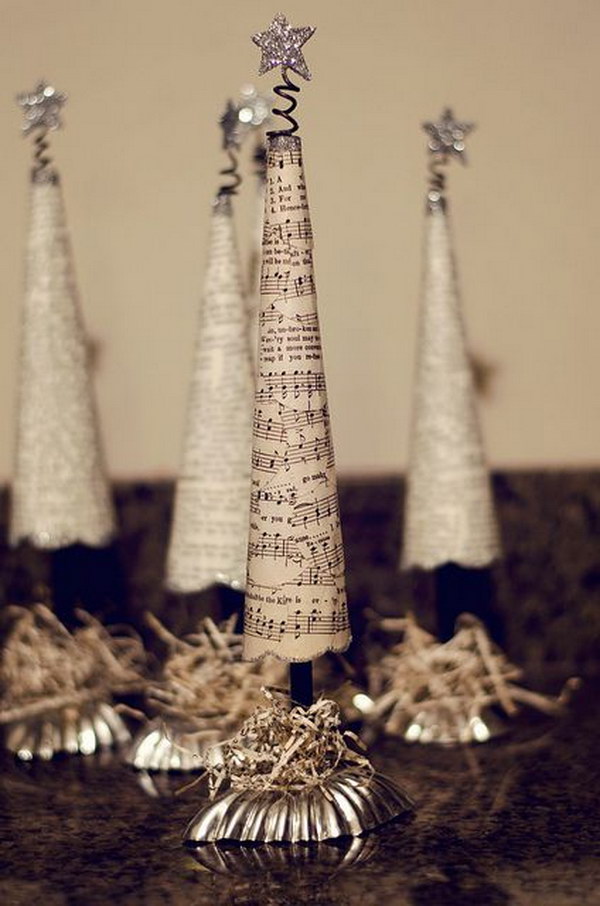 4. Recycled Book Paper Roses Bouquet: Make roses out of old book pages for centerpieces, bouquets, and the head table, among other things. Get the tutorial via 100layercake.

5. Folded Book Pages Cake: It's a cake…it's a tower…it's Folded Book Art! source.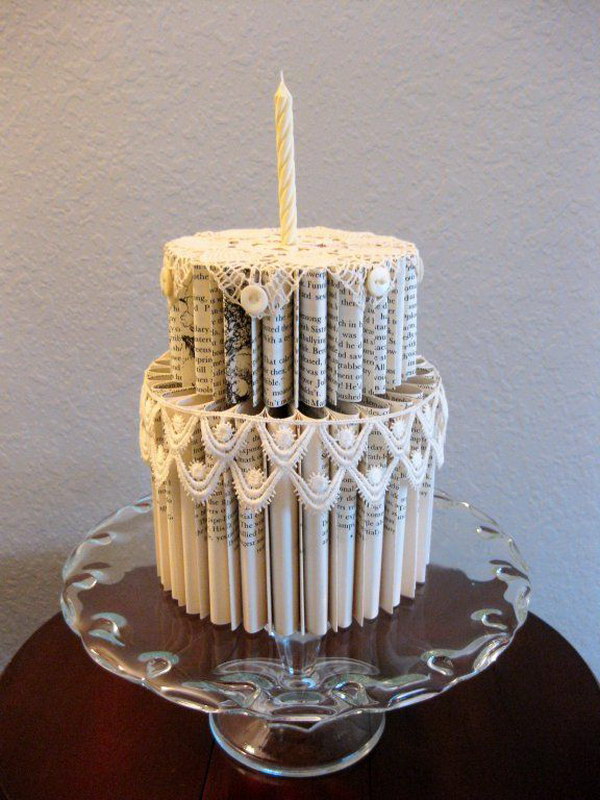 6. Recycling Old Book Paper Necklace: Make this bookish jewellery using whatever favorite book text you have on hand. They're also great as gifts for bookworms. Get the tutorial via zg1.zeroredirect2.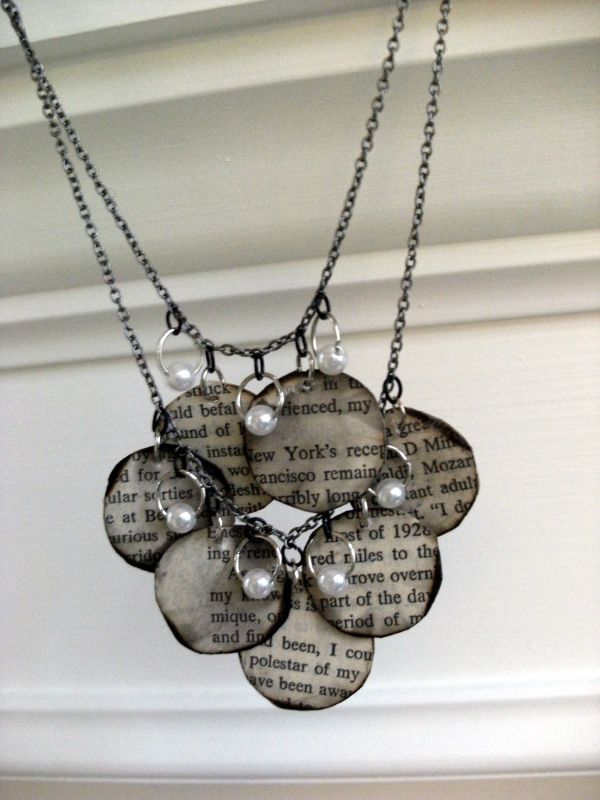 7. Recycled Vintage Book Pages Butterflies: Using discarded book pages, make 3-D paper butterflies. They're fantastic for scrapbooking, decorating, and trimming packages. See more pictures via atelierdedrine.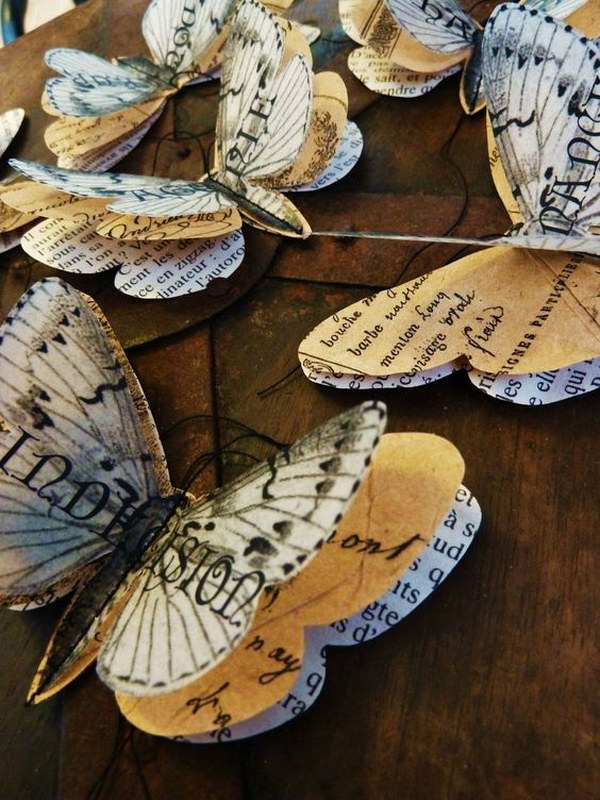 8. Folded Book Page Heart Art: Make a fantastic Valentine's Day present by folding a heart into a book! Get the tutorial via instructables.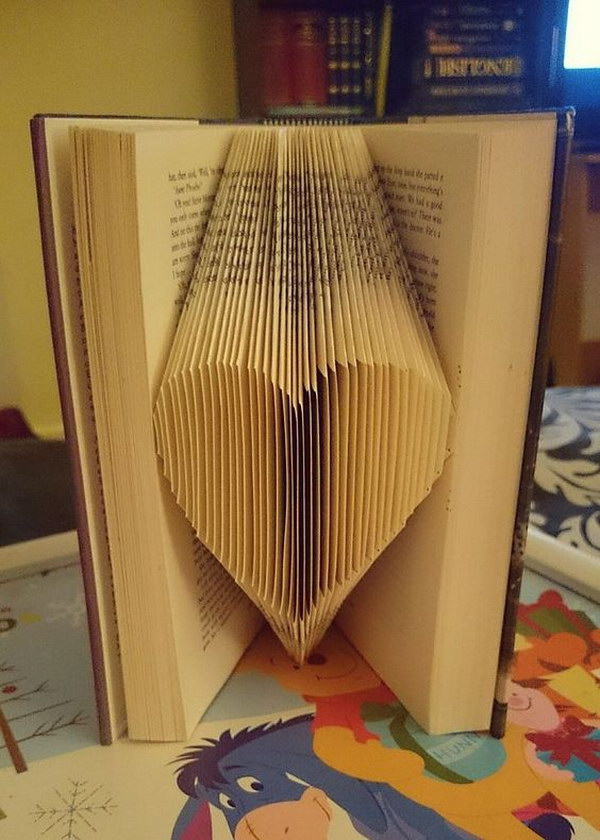 9. Vintage Old Book Pages Table Runners: With this easy table runner, you may bring a book to the dinner table. What a one-of-a-kind ornament! Get the tutorial via Better Homes and Gardens.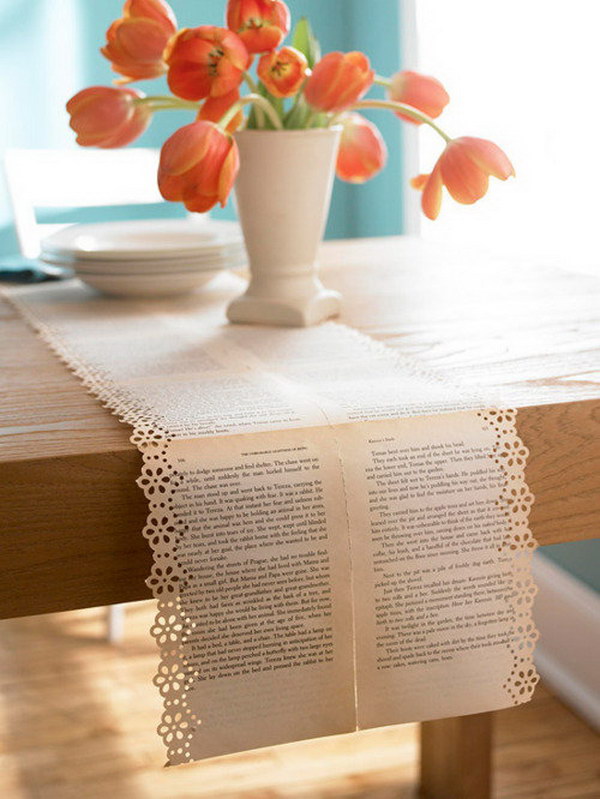 10. Recycled Book Keepsake Box: Toss stuff inside an old book that has been hollowed out. It's a cool do-it-yourself project. Get the tutorial via kayskeepsakes.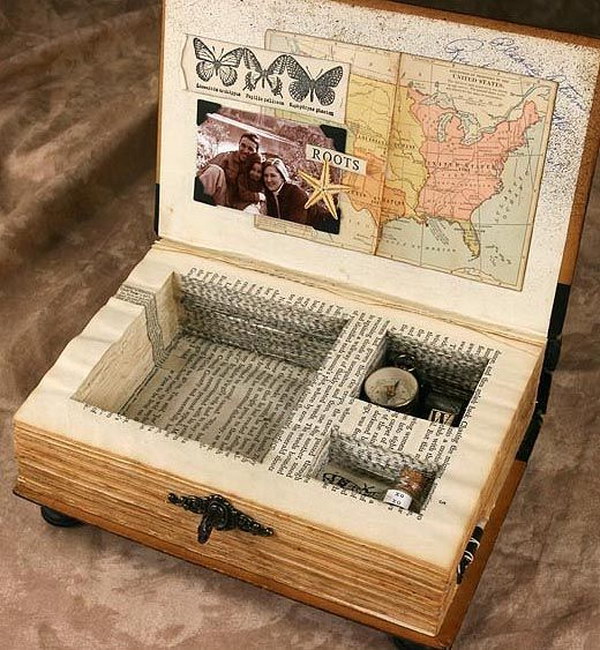 11. Upcycled Books Lamp: A stack of books has been used to create a lamp. Not only do the books that make up the base look amazing, but the wire shade excellent as well. Get the tutorial via hgtv.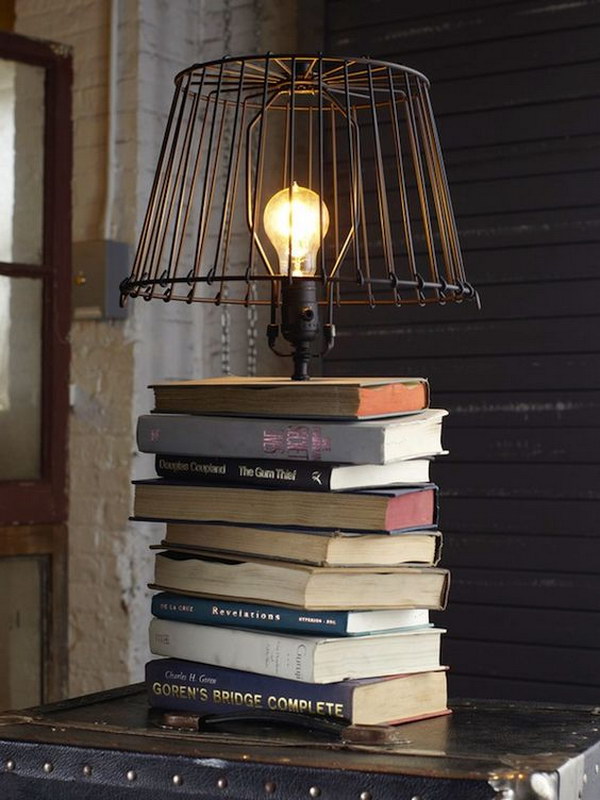 12. Shabby Chic Book Folding Bird Cage: This shabby chic framed book folding bird cage could be a one-of-a-kind remembrance. Available for purchase on Etsy. Get the tutorial of the Book folding birdcage via youtube.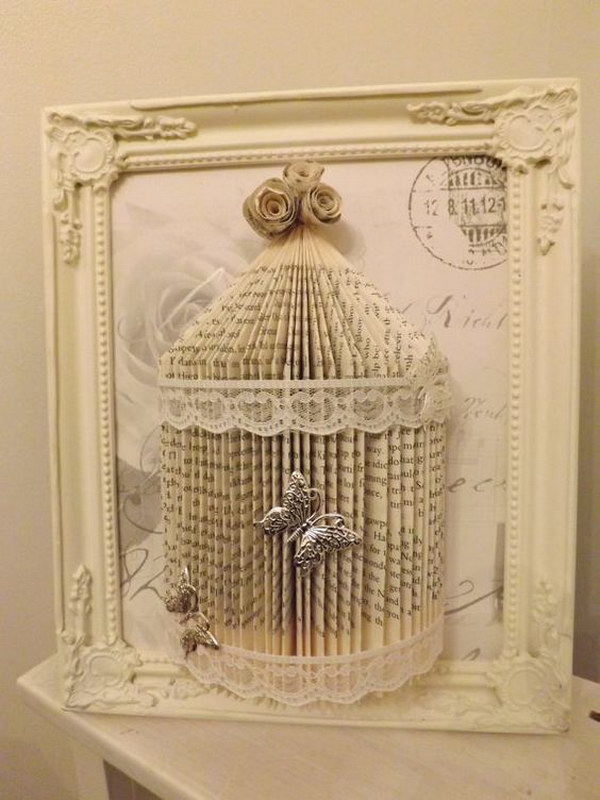 13. Vintage Book Page Bottles: Cut out flower and butterfly shapes from an old book and mod podge them to the bottles. Get the tutorial via thewickerhouse.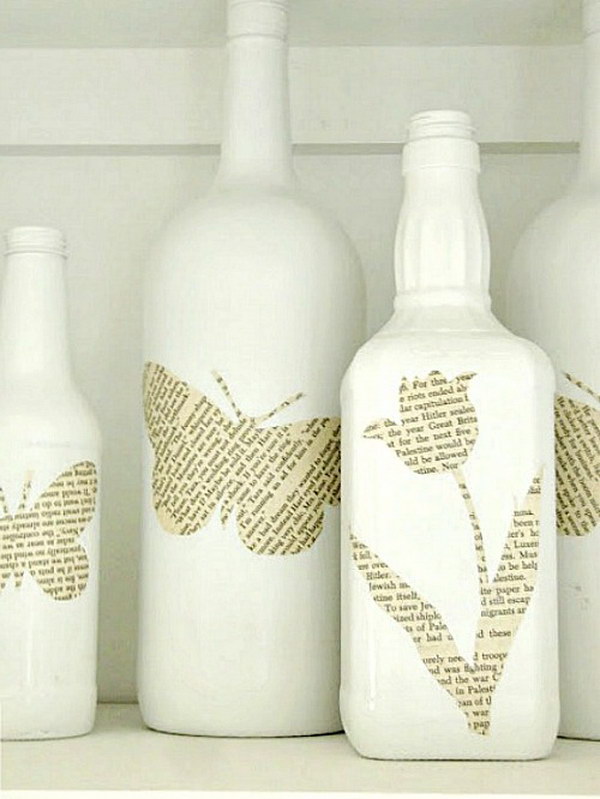 14. DIY Tiny Paper Star Ornaments: Roll the pages of an old book into paper rolls, then hot glue them to the star cardboard. Finish with glitter around the edges and a glitter monogram in the center. Get the tutorial via thatsmyletter.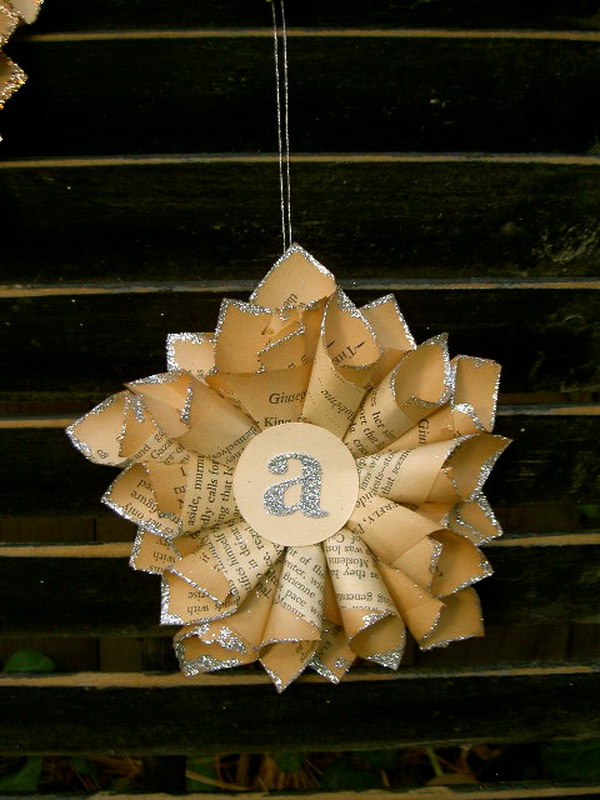 15. DIY Upcycled Book Page Rosettes: Turn the pages of old books and paperbacks into gold-edged paper roses. Get the tutorial via doodlecraft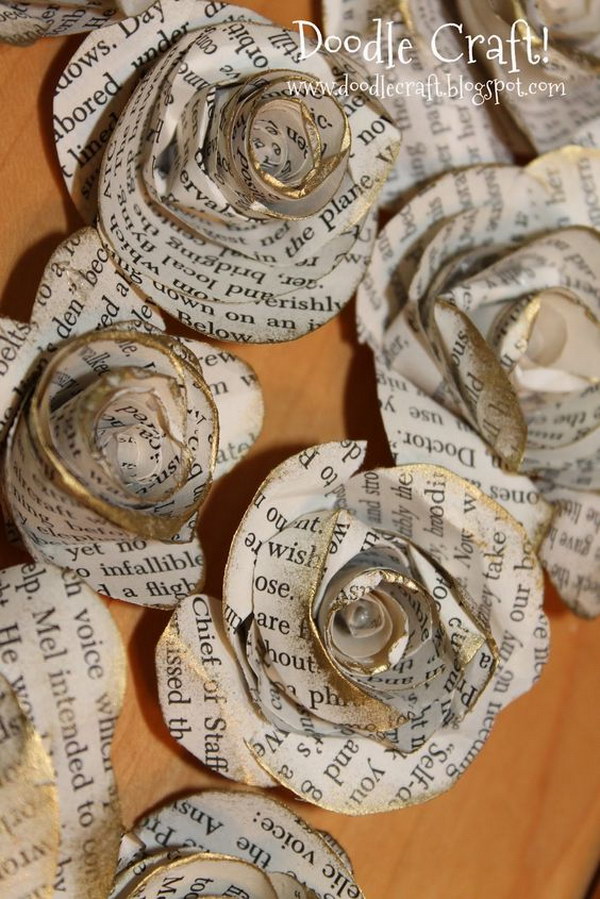 Don't miss interesting posts on
Onnewslive