In addition to enjoying a good herbal tea, the teabag is full of many virtues for both health and objects. If you are a big tea lover, do not throw away your used bags, they can be very useful on a daily basis. We explain everything in this article!
The smell of a well-brewed tea… The benefits on our body and brain… Tea is a miraculous drink. And used tea bags even more! Here are several ways to reuse them in your everyday life to everyone's delight:
Make a mirror shiny
A grandmother's trick that works wonderfully. If you want to give your mirror a boost, wait for the tea bag to cool, then pass it on the surface you want to shine, voila!
Calm mosquito bites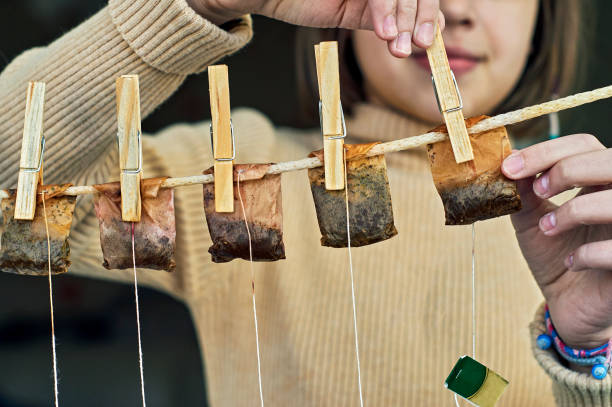 If you position a used tea bag on your bite, it will soothe you. The urge to scratch will decrease and the pain will disappear. A practical and economical tip that will help you fight to itch.
Moisturizing plants
Plants need to be fed and hydrated. The faded tea bag is a good way to make your plants happy. You need to remove the label and staple from your tea bag and then position it either directly in the soil or in the compost.
Taking care of varnished wood
You need to brew 4 tea bags in a tray of very hot water. Let the mixture cool down and then use it on your varnished wooden furniture. They will regain their former brilliance, it's a trick that works every time!
Chasing away bad smells
To avoid all unpleasant odors, the used tea bag proves to be a good ally. To do this, you need to let it dry in a jar and wait for it to act. Its smell will gradually spread throughout your room. Nothing more economical to perfume your interior!
Reduce dark circles
If you accumulate hours of fatigue and bags under the eyes, there is nothing better than placing cold used tea bags on your eyes. They will deflate your dark circles. You need to put your tea bags in the refrigerator for 10 minutes and then put them on your eyes for 20 minutes.
Don't miss interesting posts on Onnewslive