If once winter sets in, your home darkens, it is because it lacks openings or the orientation of your windows is not optimal.
From the first days of winter, greyness and negative temperatures can weigh on morale. The house then becomes a real refuge. But if the light is not present enough, it is the winter depression assured. Do not panic, to illuminate more its interior without necessarily doing big work, there are simple tricks to implement.
Change bulbs
To bring more light, start by changing the bulbs of your luminaires. There is a real difference between warm white and cold white. The temperature of a light is measured in Kelvin. The higher it is, the whiter the light will be. For example, a bulb from 2,700 to 3,000 K gives your space a yellow light, it is a warm white. With a bulb at 4,000 K, we get a softer white light, it is a neutral white. Beyond 5,300 K, the light is a cold white.
To get closer to daylight, it is therefore recommended to opt for a temperature between 4,800 and 6,500 K.
Use a light reflector
If you lack light in your home, the solution may also be on the side of the light reflector. The concept is simple and does not require expensive work or installation requiring major transformations. It is a kind of highly reflective mirror, which recovers natural light to bring it directly inside.
Concretely, the light reflector is a stainless steel or aluminum panel that is placed either inside the house, on the windowsill, or outside, fixed in the abrasion of the window. Resistant to bad weather, frost, or snow, it is a practical and inexpensive solution: from 150 euros.
White for a bright interior
Even easier, it is sometimes enough to repaint the walls to get a brighter interior. If dark colors such as gray, black, or duck blue are particularly trendy in decoration, they also have the habit of darkening the rooms. If you lack natural light, don't hesitate to leave your walls white.
Playing with mirrors and transparency
Finally, mirrors are interesting decorative elements not only to visually enlarge spaces but also to offer them more brightness. The ideal is to place a large mirror in front of a window to diffuse light throughout the room.
You can also opt for transparent furniture, such as a glass table or plexiglass chairs, which do not filter the sun's rays and flood the house with light.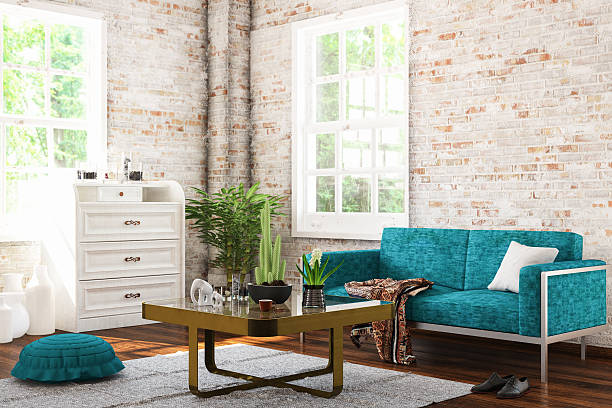 Don't miss interesting posts on Onnewslive