Yehuda Devir is a well-known Israeli cartoonist and comic artist who is recognized for depicting all of the bizarre and amusing events in his and his wife Maya's lives. His genuine cartoons detail everything from their day-to-day activities to their road toward motherhood. Similar comics will undoubtedly strike a chord with anyone who has ever been in these circumstances. Continue reading to view them and learn how this adorable pair appears in real life.
1. Shedding All The Time
2. It's Your Turn
3. I Thought Only "You" Were On Diet
4. Tell Me How Is It?
5. Hey, That's Not Fair
6. How Could You?
7. Is My Hair Alright?
8. I Love Your Baby Face
9. A Professional Masseuse
10. She Could Use Another Scarf
11. You Aren't Going Anywhere
12. How On Earth Is It Always My Turns to Wash The Dishes?
13. Heating Food Is Overrated
14. It Happens Every Morning
15. When He's Sick
16. 'I Think She's Ready'
17. Baby Operation Is ON
18. Baby Potion Might Work
19. Finally!
20. Don't You Dare!
21. No, That's Not How You Use It!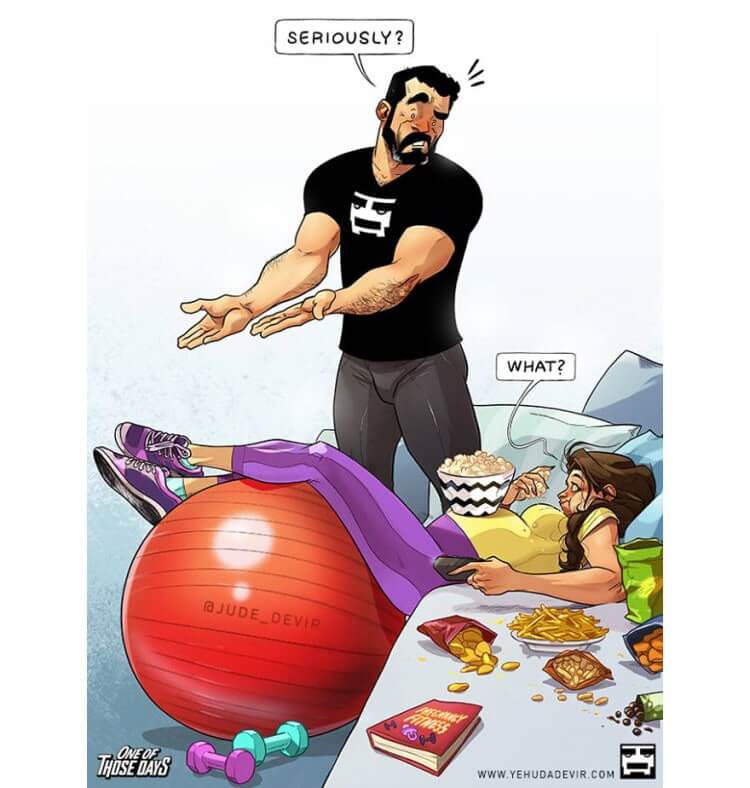 22. The Baby Kicked
23. One of Us Needs to Stop Panicking
24. Welcome Little Angel
25. I'll Handle It
26. Sleepless Nights
27. A Shot to the Heart and Nurse to Blame
28. Two is Better than One
29. Don't Forget the Diapers
This is what the couple looks like in real life!
Don't miss interesting posts on Onnewslive