Perfume has a history as old as the world. Generally perceived as an asset of seduction, it has many other virtues. Today, we explain how it can reveal our personality.
Perfume is above all a vector of emotions and a tool of pleasure. We wear it to finish his outfit but also to feel good, both in his world and especially in his skin.
While some decide to stay true to their very first bottle, modern perfumery offers a choice of notes that gives us the power to choose who we are for our day and reinvent ourselves. Currently, every person will have a different reason to perfume themselves. As Isabelle Ferrand, president of "Cinquième sens" and member of the board of directors of "The Fragrance Foundation France", explains: perfume is there to accompany our mood and our personality as the days go by. And as Sabine Raynal, a teacher, and trainer at ISIPCA, adds, the personality evolves throughout a lifetime, so our fragrances will naturally follow each of our changes.
Perfume is ultimately the accessory that offers us the opportunity to assert ourselves and express ourselves as a being a part of our own universe. A way to say things and reveal yourself, without the need to use words.
To express its classic side: opt for consensual perfumes
The different olfactory categories will make it possible to target personalities. A rather classic woman, quite natural, who follows some trends without being avant-garde will naturally turn to a so-called consensual perfume: a bouquet of flowers in general, the clean floral, where no note will take over another.
This harmonious scent, quite simple, is carried by someone who does not aim to seduce the other but to please himself. Smells such as that of lily of the valley or other white flowers are there to reassure above all and create their own bubble.
To play the seduction: feel greedy
As Sabine Raynal explains, the big trend to seduce a woman is to feel greedy. No need to opt for a sweet wake and smell cotton candy, you should rather turn to fruity scents.
We can think in particular of notes of more cooked red fruits, candied cherry, like the perfume "La Petite Robe Noire" from Guerlain, which will be in a perspective of intense seduction, with a smell that holds on to the skin, and that remains in mind. To seduce, do not hesitate to play with codes, and to wear perfumes with notes in overdose. You have to dare.
To reveal its sensuality and character: nothing better than oriental perfumes
According to Isabelle Ferrand, orientals are there to assert flawless sensuality. Founded on vanilla, patchouli note, these perfumes have a lot of wake and tenacity. These sweet and deep smells, sometimes spicy or sweet, always develop a sensuality specific to the East. This is why they fit perfectly into this configuration that we expect when we want to reveal its sensual side or its strong character.
For flawless self-confidence: the wooded waters will be sizeable
The confident woman will have no trouble wearing an intense scent, with more wakes and almost darker notes. This is why it will naturally turn to woody smells, to leathers, but also the oud which is very marked in an olfactory way.
These notes allow expressing an assertive, structured personality while being very natural. This woody side proves that we are sure of ourselves, that we move forward, and that our confidence is unwavering.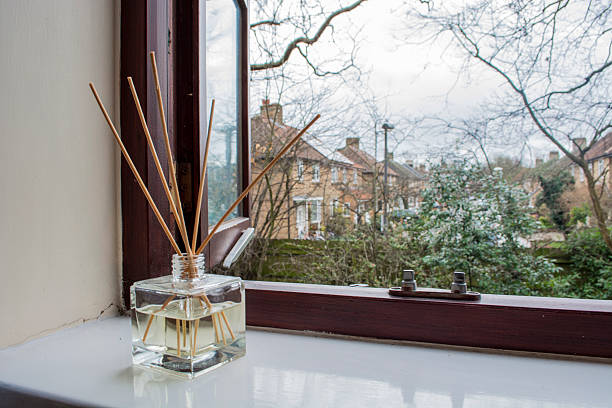 To shine: solar florals will be your allies
The very solar florals, with notes such as monoi or tuberose, allow revealing a much more efficient wake. Enough to radiate thanks to smells that take precedence over others in an undeniable way.
Sabine Raynal explains that the best example to demonstrate the virtues of solar florals is none other than Yves Saint Laurent's "Opium" perfume for women: this floral perfume, very tuberous, extremely solar is worn by women who are very sure of themselves. Wearing solar florals means being sure to be noticed when you enter a room, like a luminous personality.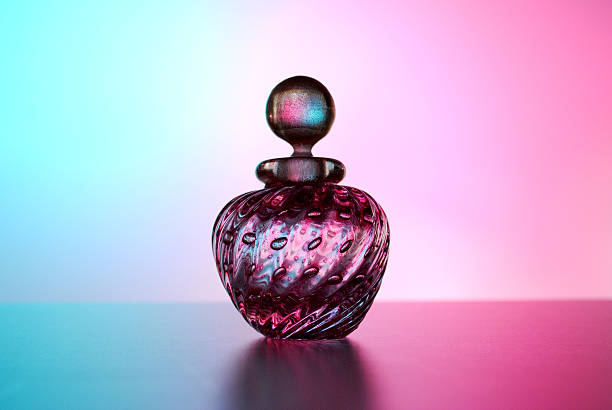 To let a certain shyness emerge: colognes will reassure you
When you do not want to attract attention, it is to colognes that we turn: these fresh waters, often hesperidin that is to say with citrus fruits, do not have as much tenacity as Eau de parfum. This lightness goes hand in hand with a recessed, discreet personality.
Created from fresh flowers such as honeysuckle, these waters will be very soft and almost imperceptible. But will still have the advantage of leaving on our skin a note of freshness and undeniable purity.
Don't miss interesting posts on Onnewslive