In winter, the weather is gray but the full season of exotic fruits offers us the opportunity to bring some colors to the plates while enjoying vitamin benefits. Here's how to choose, prepare and consume papaya.
Appreciated for its taste close to melon and peach, papaya is an exotic fruit native to Mexico and derived from papaya. In winter, it returns to the stalls of the primeurs: it is the time to consume it to enjoy its benefits and delight in its sweet and sweet flavor.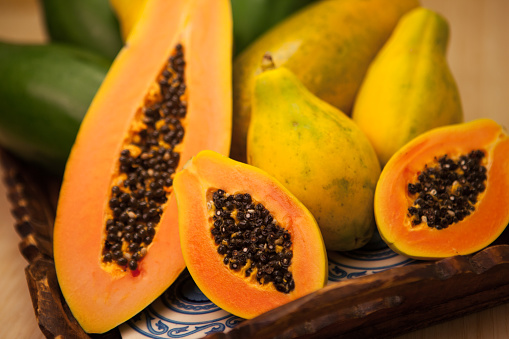 What are the benefits of papaya and why consume it?
Papaya is a fruit rich in benefits, known to promote intestinal well-being. Low in calories and high in fiber and papain, it is generally recommended as part of a healthy diet and can help with weight loss by promoting digestion and fat elimination. When ripe, papaya is dressed in a pretty orange color that reflects its richness in carotenoid: an antioxidant beneficial for the good health of the body and skin.
How to know if papaya is ripe and choose it well
Bought green, the papaya is not yet ripe but can be kept in a fruit basket until ripening. It is ready to be eaten when its skin becomes supple, yellow or orange, and has a smell close to melon. Choose it preferably smooth and spotless.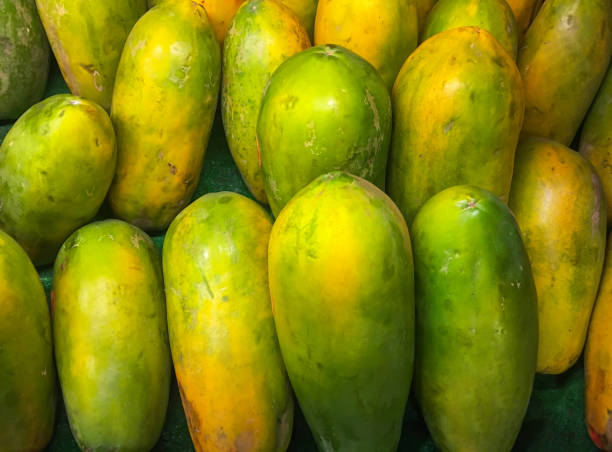 How to properly cut a papaya
Papaya has the advantage of generating few losses. To prepare it, simply cut it in half, remove the seeds and peel it before cutting it into small pieces. Easy! Once opened, papaya can be stored in the fridge in an airtight container for three to 5 days.
How to consume papaya
Raw, cooked, or mixed, papaya is very easy to incorporate into all types of recipes. Discover our ideas to sublimate it in the kitchen:
For dessert ⋙ The original recipe for soft papaya cake
In drink ⋙ The recipe of the cocktail Margarita frosted papaya
In salad ⋙ The recipe for Thai green papaya salad
In bowl ⋙ The recipe of the bowl of the pomegranate islands, papaya, rye bread and pollen
In jam ⋙ The recipe for banana jam and papaya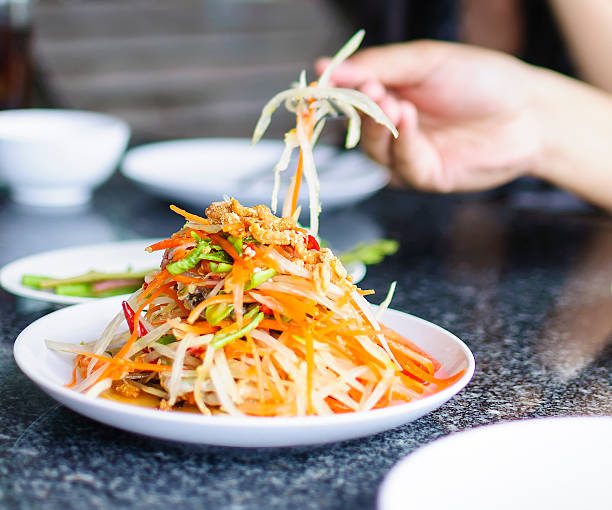 Papaya leaves can be used to make herbal tea. They are known for their slightly laxative action and would relieve bloating while helping to rebalance the intestinal flora. To enjoy it, dip the equivalent of a teaspoon of papaya leaves into a large cup of hot water.
The seeds also deserve your attention! Rich in antioxidants, they would be particularly effective in preventing premature cellular aging, cancers, and inflammations. Do not hesitate to consume them raw, ground (to replace pepper), or in juice (in a smoothie for example). Enjoy your meal!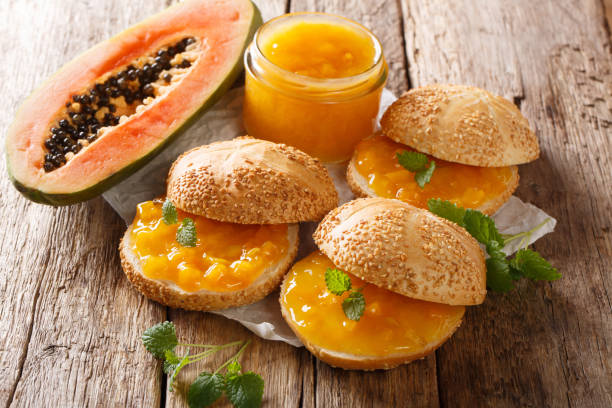 Don't miss interesting posts on
Onnewslive