In a time like the one we are living in, if something has acquired special relevance it is the bonds that unite us to other people. Now, more than ever, we have come to realize how important it is to take care of each other. And this is applicable not only to our inner circles, such as the couple, family, or closest friends but also to those people who are not yet so special to us and make us feel good.
In fact, one of the best feelings there is when you connect with a person, you see that you have many things in common and you love to share moments together. "Majo" may be the most commonly used wildcard word we use with those people we don't know as well and want to discover. One of the traits of all good friendship is that it is not imposed, but we choose it. Unlike other ties that we maintain and that are already given to us such as family, friends are chosen. We can have fun, discover parts of ourselves or advise ourselves in difficult times.
We must know how to strengthen some ties more than others according to the personal reflection we make on what unites us to certain people today.
Now, not all the kinds of friendly relationships we establish with other people are beneficial; in some, we may be wrong in our choice. Betrayals are more frequent than it seems, and not all friendships are a path of roses. The networks we weave with others are configured from very different shapes and motifs. This is one of the great concerns of philosophy since time immemorial because none of us are islands, and we must ally ourselves with other people whom we recognize as equal, but also as different, to implement changes in the real world or reach agreements that allow us to subsist and grow materially and spiritually.
One of the greatest classical philosophers who tried to approach theoretically the mechanisms of socialization that give way to that spirit of camaraderie prior to friendship was the Greek Aristotle. The Stagirite spoke a lot about concepts as high as "essence" or "substance", but also about matters as mundane as the way in which it arises and the reasons why a friendship is strengthened.
Thus, he distinguished between three types of friendship: for interest (when both share an instrumental reason that makes them extract a reciprocal benefit, which comes to be a relationship of convenience), for pleasure (friends with whom you simply have a good time, but that there is no such shared intimacy between them) and, finally, what the philosopher called the "perfect friendship": the most permanent in time that is born of the value that we give to the virtues of the other and that make us want to be close. These kinds of friends, which we could encompass in the category of "forever", end up forging a kind of common and shared world of signs, myths, and memories, from a curious feeling of union and complicity that makes them want to live in proximity.
Aristotelian types of happiness applied to psychology
Now, how can we further concretize Aristotle's three types of friendship and bring them into our daily lives of the twenty-first century? Many of the aspects and questions that philosophy covered in classical times had to do with human relations, as is the case of the Greek scholar, a field that is now studied under the magnifying glass of the social sciences or psychology. For this reason, recently a team of German psychologists tried to extrapolate Aristotle's theories about friendship to the psychology of our days and prove them scientifically in a study, which has been echoed by 'Life Hacker'.
© Provided by El Confidencial Source: iStockSource: iStock
Thus, Martina Miche, Oliver Huxhold, and Nan L. Stevens analyzed the relationships of almost 2,000 adults between the ages of 40 and 85, finding that instead of three as the philosopher said, there were four types of friendship: The demanding friendship:
the closest. These types of joints "were not replaceable and were very easily distinguishable from those of mere acquaintances." Usually, "these people didn't make new friends at the end of adulthood, but they kept the ones they already had throughout their lives." Independent friendship: referring to that kind of people who "are content to have some people only for friendly interactions." In this sense, "they tended to avoid establishing close or lasting friendships and let life circumstances put an end to their relationships of companionship." 'Selectively acquisitive' friendship: those people "committed and who continually strive to make new friends throughout their lives", in such a way that "their friends can be long-term confidants and also distant acquaintances". Judging by the description, it is a link that is somewhere in the middle of the first and the second. 'Unconditionally acquisitive' friendship: In contrast to previous friendships, these types of friendships lack so many emotional ties. "In general, this group of people seeks more to socialize than to delve deeper on an emotional level." And this is precisely the ones that the researchers identified as the most common and that most covers, because real or demanding friends have few, and in the end, everything ends up being a conglomerate of people with whom we get along without pretensions to forge an excessively deep relationship.
By knowing well and keeping in mind this classification of friendships, we can act accordingly and know how to strengthen some ties more than others according to the personal reflection we make on what unites us to those people today. As the authors say, "you can learn to communicate better with them and also to curb high expectations."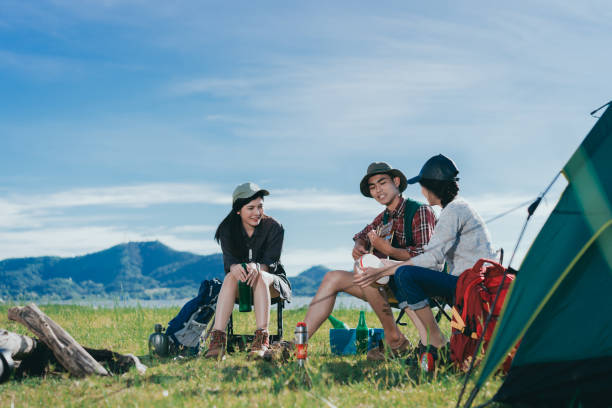 In short, the most wonderful thing about friendship or companionship relationships that arise intentionally or fortuitously is that at no time do they remain static, but mature, adapt and reconfigure daily from the choices we make because we can not like everyone or be with several people at once. There is always a time when you have to decide who you want to be with and who to spend more or less time on. And although it is difficult to opt for one or the other option, in the end, there are always those friends with whom we really have a deep and intimate connection, a similar way of seeing the world and responding to it; because there are many fun people with whom we have good times, but in the end, what we all need and seek is someone with whom to grow on a personal level and overcome the difficulties of life.
Don't miss interesting posts on
Onnewslive