How not to overpay for things for one pregnant season, look stylish, and feel comfortable will tell fashion blogger and stylist, mother of three children Inna Shchibryk.
Children turn our lives upside down 180 degrees: there is less time for themselves, and there are many times more worries. But regardless of the rhythm and image of your everyday life, the condition and quality of the body, you can always dress beautifully.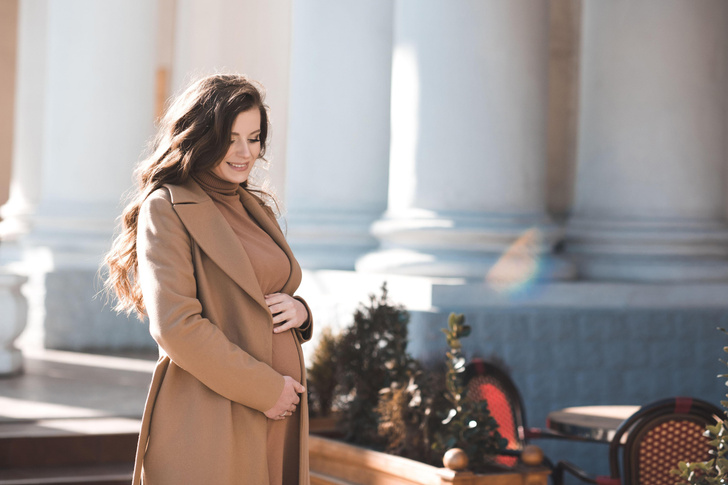 Pregnancy is beautiful and stylish
In pregnancy, it is especially important for a woman to feel beautiful and get confirmation of her beauty from others. Changes in the body, weight gain, stretch marks, and swelling are difficult for many. It becomes difficult to accept yourself in a new body and it is not clear what to wear: the usual things are small, and advertising leads to stores with terrible "pregnant" jeans.
A properly selected image can make any figure attractive, and turn disadvantages into advantages. Do not hide from the world behind wide trousers and dimensionless oversizes. Keep your style and personality in any position: don't be afraid to choose bright colors and silhouettes that accentuate curves.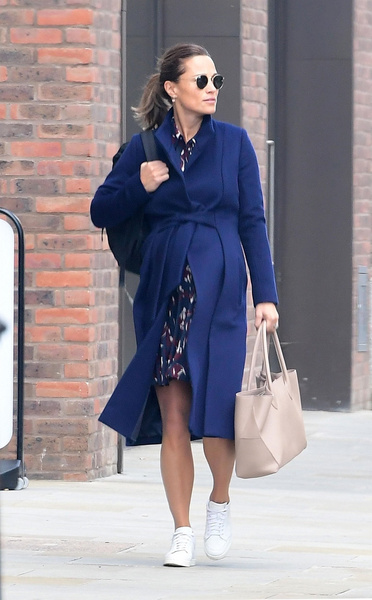 Do pregnant women need special clothes?
Having learned about pregnancy, many girls immediately run to special departments for pregnant women. Wait! Is it necessary?
I treat any clothing as a long-term investment, in which pregnancy is no exception. Clothes from maternity stores are an invented necessity that is imposed by marketers: it is relevant only a few months before the birth of the baby, and costs several times more than ordinary things.
You can find convenient and beautiful things for pregnant women almost everywhere: in shopping centers and online stores, showrooms of premium brands, or mass markets.
There is one important rule – exclude from your wardrobe everything that restricts movement and squeezes the stomach: tight trousers and jeans, tight kapron tights, pants, and skirts with tight elastic bands at the waist. In the fitting room, try to move: it turns out to be easy to bend over, sit down or raise your hands up – you need to take.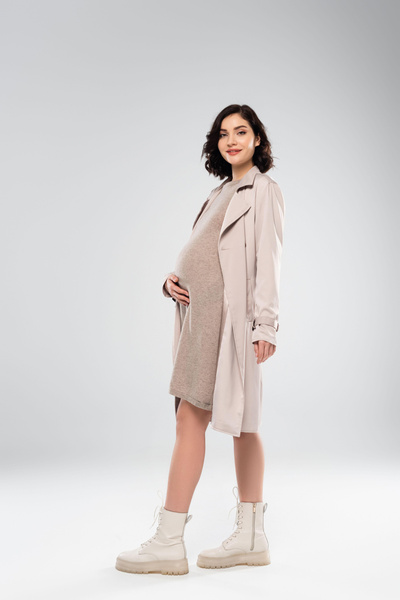 Buy things that will remain relevant for a long time
The knitted dress, like a small black Chanel bag, is suitable for all girls. It is comfortable, does not crumple, and fits well on the figure even when your size changes a lot. The only question is the correct selection: too thin knitwear highlights all the shortcomings. Therefore, dresses, turtlenecks, and skirts made of tight knitwear will be an excellent choice for the period of pregnancy. You can complement your image with a blazer, jeans, or coat.
Instead of special jeans for pregnant women, you can choose leggings. They can be combined with T-shirts, sweaters, hoodies, or cardigans.
Of particular interest to expectant mothers deserve shirts, loose tops, and sweaters, button-down dresses, blouses with a smell or deep neckline. Useful not only in pregnancy but also after: after all, it is convenient to breastfeed the baby in them.
Be careful with underwear: the breast grows from the first days of pregnancy, becomes very sensitive. From synthetic materials and models of push-up, it is better to abandon altogether. Choose bras made of natural fabrics with cups on the clasps: suitable for breastfeeding, absorb moisture, and do not cause irritation. The size should be slightly free, so as not to provoke stagnation of milk and lacrosse in the future.
Remember, tides of milk happen at the most unexpected moments: sipping hot tea in a cafe, you can accidentally find a stain on your shirt. To prevent this from happening, I advise you to choose tight underwear and always have a couple of spare breast liners with you.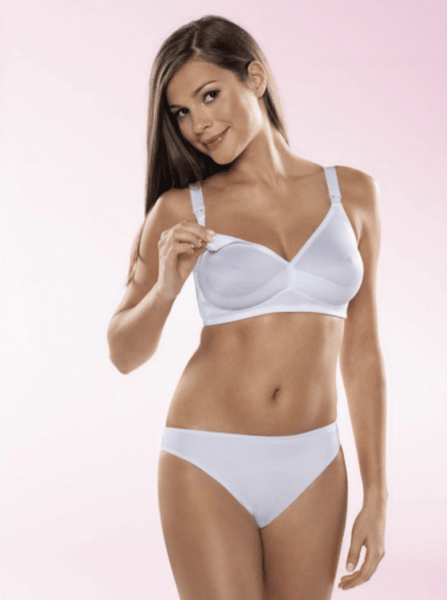 Speaking of feeding. Cool life hack: if you wear a voluminous scarf or steal for a walk, you do not need to buy separately special capes for feeding. They can be wrapped and cover the baby, so as not to attract unnecessary glances even in the most crowded place.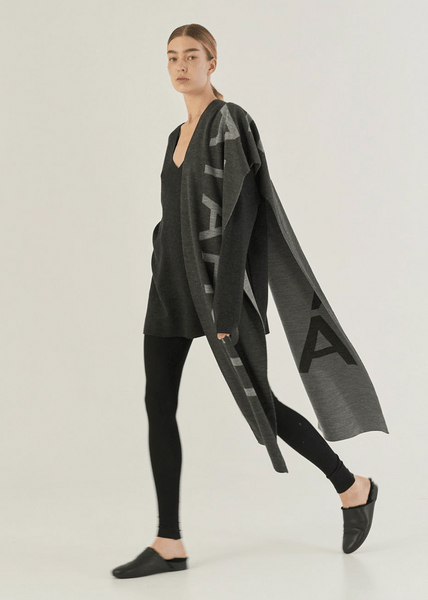 What is the perfect shoe for moms?

Beware of high heels during pregnancy. Now there are many models of shoes that look no less stylish, while not interfering with comfort. For example: rough lace-up boots. I'm wearing Louis Vuitton, but similar models can be easily found from other brands: Ekonica, Geox, Dr. Martens, Vetements, Karl Lagerfeld, Tommy Hilfiger.
Don't miss interesting posts on
Onnewslive