Eating better to lose weight seems simple and complicated at the same time. This is a fundamental thing to achieve, but there are obstacles or temptations along the way that make it difficult to abandon certain habits to adopt new ones that can benefit us, not only by helping to lose weight but also by having a healthier lifestyle.
The important thing is to remember that this is not impossible and, in fact, we can achieve it by following a few steps that will help us lose those extra pounds, but there is one thing to know: it can only be done if you really want to, otherwise, you may have to work a little more.
Make better decisions
The most valuable advice that athlete and actor John Cena offers when it comes to your diet is to "make the right choices." By this, he means that in fact, we all know what it's like to eat better. We do not need a study to mention it; we know what habits hurt us that we don't know. We know that eating fast food or junk food prevents us from losing weight and can cause the opposite, that cravings do not help us and that it is necessary to establish a "normal" diet in order to think about losing weight. Of course, it's difficult. It sounds like an addiction, but it is enough to choose better habits and forget about the immediate pleasures to be able to have a better diet.
Don't buy processed foods
The supermarket (like processed products) may seem like a good choice for everyday life, especially if you don't have much time. However, these foods can have a direct impact on our weight or health, so it is recommended to try to buy, for the most part, organic and fresh products. In particular, processed foods are not considered foods by some experts and their consumption has been shown to increase the risk of cardiovascular disease, so it is best to avoid them as much as possible. Some frozen foods also contain preservatives, so it's best to buy fresh foods or try to avoid them.
Forget about diets
It's one thing to have a diet free of junk food and foods that can make you gain weight, and another thing is to follow a diet that could change your eating habits even more. On the Internet, there are tons of diets that are recommended for weight loss, but it is not always recommended to indulge in them. In some cases, they recommend drastically reducing foods throughout the day or eliminating essential nutrients, but in general, it's best to avoid because sudden diet changes can have a negative effect on health, and when it comes to losing weight, each body has different needs: it is, therefore, advisable to consult a nutritionist who establishes a balanced plan, which does not cause damage to health.
Soda is your enemy
Soda is also considered junk food and remains the staple drink in many homes. This soft drink has a key role in weight gain, but it is not the only drink to pay attention to, some flavored waters, some prepared coffees, and even juices contain high amounts of sugar, and in general, it is recommended to avoid these products. Still or flavored water can be a good way to replace it, in addition to teas and other beverages that don't contain as much sugar or ingredients that can lead to other health risks.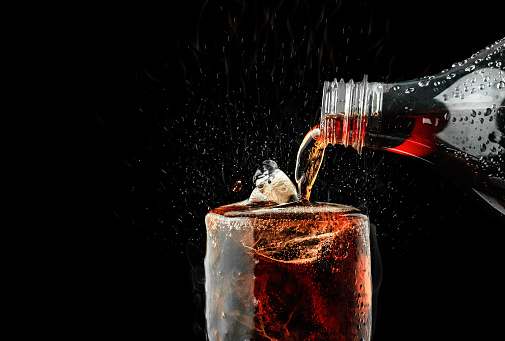 Request for assistance
As we mentioned, the most advisable thing, in any case, is to go to a nutrition expert (not dieting) who can help us establish a plan that will not leave us starving, that can be adapted to our taste, that serves to lose weight and that it will not put our health at risk. If you don't have time or money to spend on it, just follow the tips above and just try to find better habits, and do it gradually, adjusting your body to the changes.
Don't miss interesting posts on Onnewslive