It is back at the forefront of the trend but it is sometimes difficult to adopt it. Zoom on the good ways to wear the tweed this season without making old game.
It is one of the flagship materials that has always been at Chanel but it is also a timeless chic that sometimes suffers from a reputation a little too "mesmerizing": tweed has more than one thread between its mesh to give us style among the autumn-winter fashion trends 2021-2022: it remains very prominent and essential this season.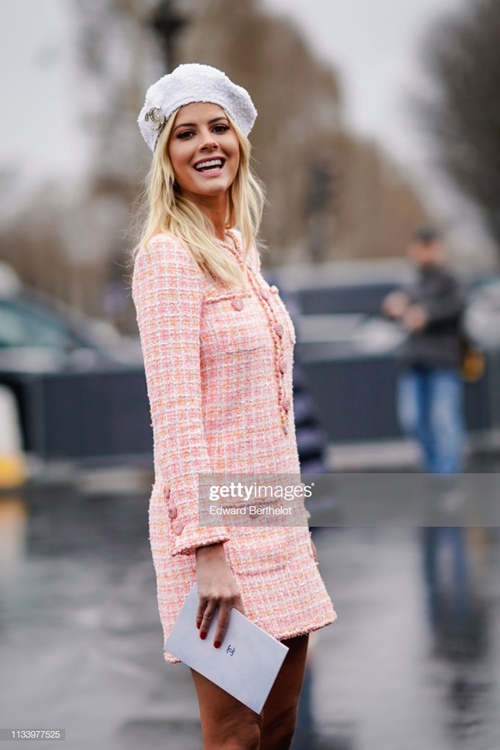 Tweed trend: which pieces to choose without making a mistake?
Easy to wear, the tweed jacket remains a basic wardrobe that still works. It mixes easily with chic pants and a classic skirt of course but it also fits perfectly with jeans to give a more casual look. To be sure that it does not age you, it is also the best option. Sidecut, forget the traditional short jacket curved and do not hesitate to choose it on the contrary long and a little oversize or loose to wear it to the chic but remaining cool. She then dresses up frayed jeans and a basic white T-shirt to concoct a look at the top. No risk that the model will be too "mesmerizing" with this combination of trendy pieces.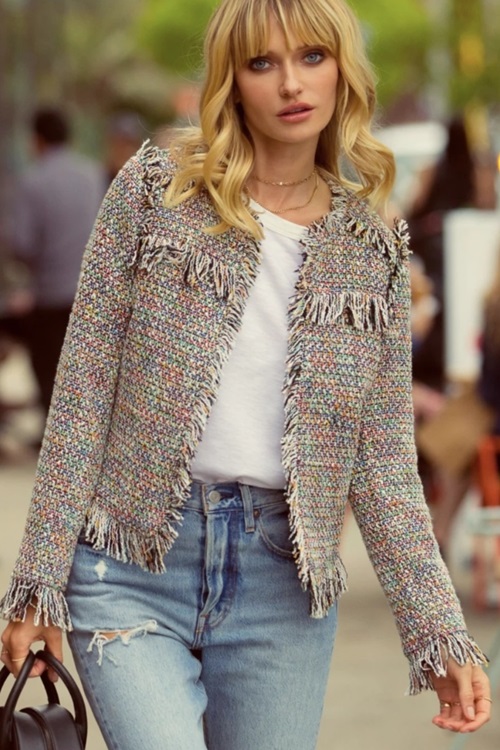 In the same genre, the coat takes over to protect you from the cold. Rather than choosing it close to the body and straight which adds to the classicism of the fabric, bet once again on a very trendy XXL size or enveloping men's coats to bundle up while remaining stylish.
We also say yes to another basis of the feminine dressing room: the tweed skirt spirit couture, provided you choose it short to give it this little je-ne-sais-quoi of casual and fun. The must? We mix it with a big sweater and/or a leather jacket so that it has everything good! We avoid too-wise skirt lengths that would necessarily classify it in the dressing room of over 77 years. To dare only if you assume its very BCBG side, therefore.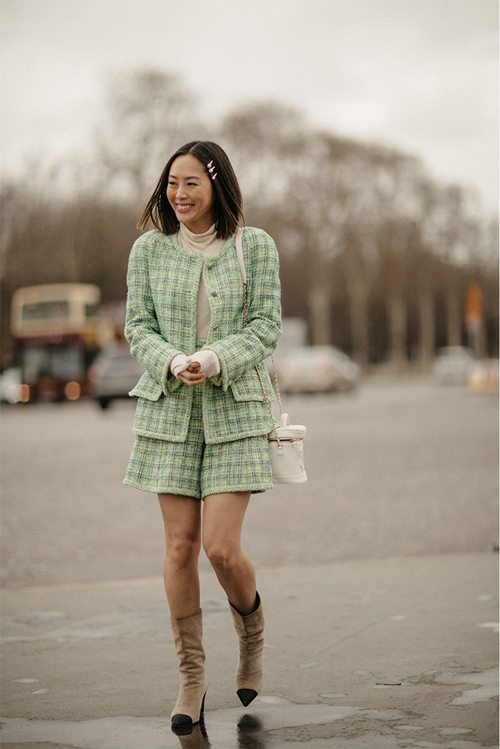 How to stay modern with tweed?
For those who dream of having THE piece that transforms tweed to perfection, another bias is necessary: choose an unexpected piece or a surprising mix of materials that instantly modernizes the tweed material. Then head for the shoes to wear a touch of tweed with style with boots for example or even better sneakers! Because yes, our loyal sneakers can also keep up with the trend and it will no longer be a question of having a classic look at all. A small pouch or an original bag will also gladly lend themselves to the game to boost your look without overdoing it. Side tops, we play the material in offset with a t-shirt that is inspired by the fabric for example.
Finally, the texture mixes have the coast to twist this basic, tweed superimposed on leather on a skirt or a bi-material piece that mixes the blue shirt with a tweed crop top. Impeccable pieces to wear tweed this season without making old fashion!
Don't miss interesting posts on Onnewslive