Find out how to cook this tasty, easy and quick to prepare dessert made with mango and sticky rice.
In the Chinese calendar, the New Year corresponds to the beginning of the Spring Festivals. This very important event is an opportunity for millions of people to reunite with their families and share a gourmet moment around delicious traditional dishes.
On the menu, an Asian feast where you can enjoy noodles, soups, and broths, beef or chicken skewers marinated in soy sauce, spring rolls revisited in the French style, 100% Chinese dishes such as fried chicken and bao ravioli… We even taste lucky recipes. For dessert, Adrien Ferrand, chef of the restaurant La Brigade du Tigre, explains how to cook a tasty Mango Sticky Rice. Based on rice, coconut milk, and mango, this traditional dessert is ideal to make your taste buds travel without moving from your sofa. It's up to you!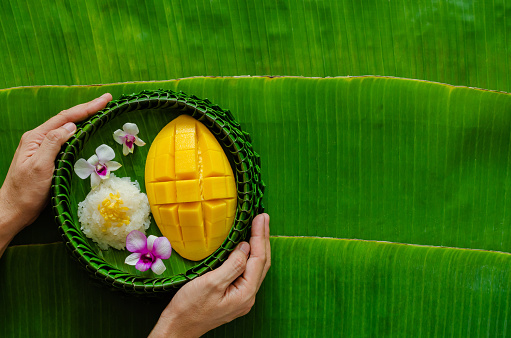 The easy recipe for Mango Sticky Rice
Like nem – and yes it is surprising – this is not a Chinese recipe. She is originally from Laos!
The ingredients of the recipe:
For rice
1 kg of sticky rice
500 g coconut milk
250 g sugar
20 g salt
2 pieces of pandanus leaves
For the filling: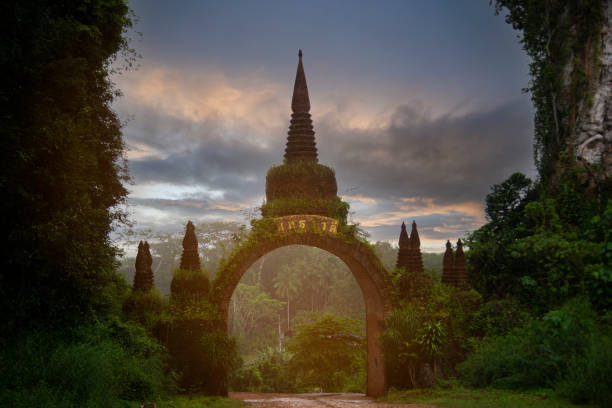 For topping:
500 g coconut milk
500 g condensed milk
12 g pectin
30 g sugar
For the décor:
rao ram leaf
roasted sesame seeds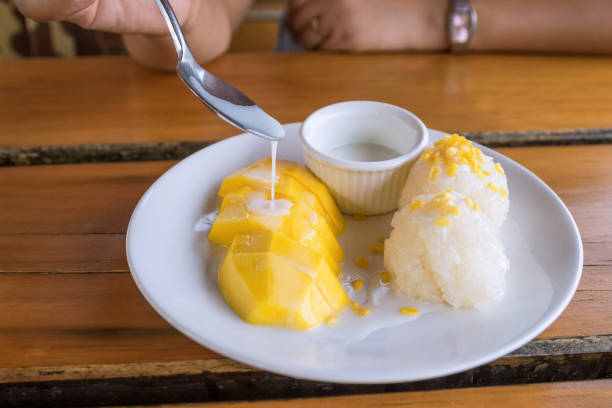 The preparation steps:
Soak the rice in hot water for three hours.
Wash the rice.
Cook the rice rice cooker with 1 liter of water and 1 pandanus leaf.
Dispose in a bowl and mix with 3 cl of water.
Boil coconut milk, sugar, salt and pandanus leaf.
Mix with the rice.
Get rid of and let stand for an hour.
Prune the mango.
Boil the elements of the topping (coconut milk, condensed milk, pectin and sugar).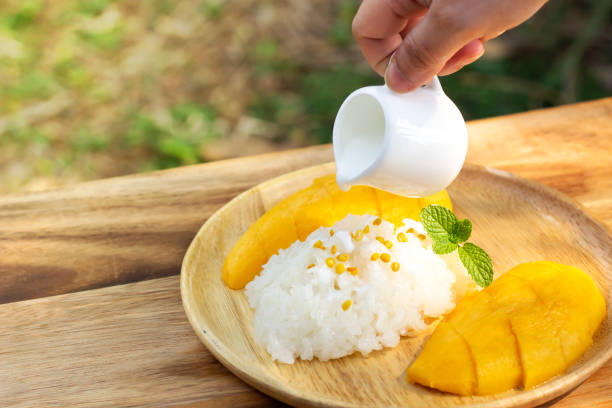 For dressage:
Heat rice before serving and add the coconut milk-condensed milk mixture.
Arrange in the bottom of the bowl.
Add the mango.
Finish with the rao ram leaves and sesame seeds.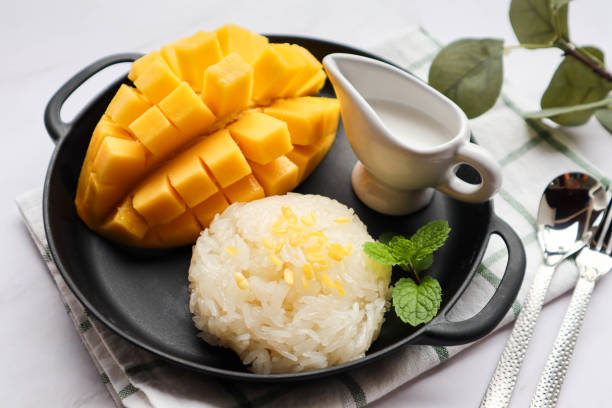 Don't miss interesting posts on
Onnewslive