Do you want to lose weight, or regain your fitness weight? A food rebalancing is necessary, but on days when you are in the office, or working from home and you lack time, it is not always easy to have a balanced plate adapted to your needs… Follow the guide!
Whether you're working from home or in the office, lunch can quickly become a headache when looking to lose weight… What do I order from the restaurant or canteen? How do I do the days when I don't have time for lunch? What do I eat from home? Sarah Marin-Maire, dietician nutritionist, co-founder of Make Me Healthy, answers all the questions you may have about lunch, and gives you her tips for eating a balanced diet, without exploding the number of calories on your plate, wherever you are!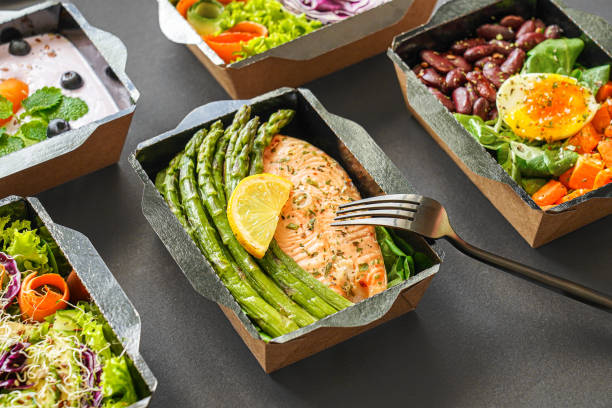 Slimming lunch: working from home or in the office, you balance your plate!
When we work, for the lunch break there are usually three options available to us: we can bring our meal from home if we are at the office, buy our meal outside or lunch at the restaurant or canteen.
Whatever the case, it is important to ensure a balanced meal, as Sarah Marin-Maire reminds us.
"For this, it is necessary that your meal includes all the necessary components: a portion of protein (animal or vegetable), a portion of starchy foods (ideally complete), a portion of vegetables, and a portion of vegetable oil," explains the dietician.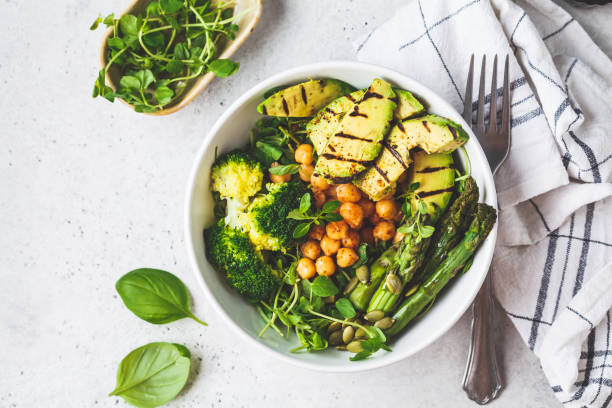 The ideal distribution on your plate should be:
1/2 vegetables
1/4 plate of whole grains
1/4 protein (animal or vegetable)
1 to 2 tablespoons of vegetable oil
But as the specialist points out, we are all different, and so are our needs. The portions of each component are specific to each and as part of weight-loss research, they can be precisely defined and calculated by a dietician.
"It is important to provide your body with everything it needs: whether on a meal, as well as on the whole day(breakfast, lunch, snack, dinner) or on the week, month and year. And that's valid, whether you just want to stabilize your current weight, lose weight, or gain weight," she says.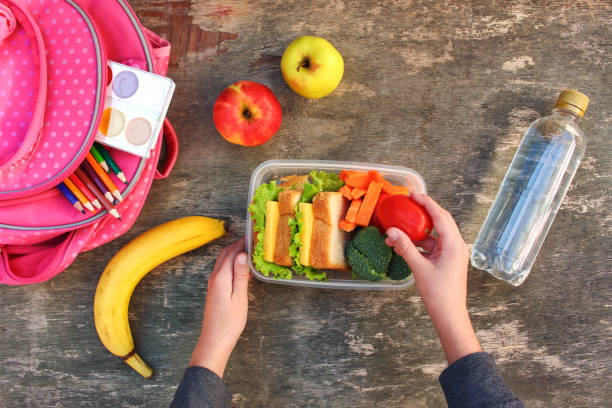 Skipping a meal: why is it a bad idea when you want to lose weight?
When you have busy days during the week, you may be tempted to skip lunch, or snack in front of your computer… Bad idea!
"Even if you lack time, it is necessary to take at least 20 minutes for lunch. It's necessary for your health!" explains Sarah Marin-Maire.
"Skipping a meal is the worst-case scenario, you may compensate in the evening (without even realizing it!) during dinner, or even before snacking during meal preparation. It is sometimes even until breakfast the next day that you feel the hunger that still takes time to regulate," says the dietician.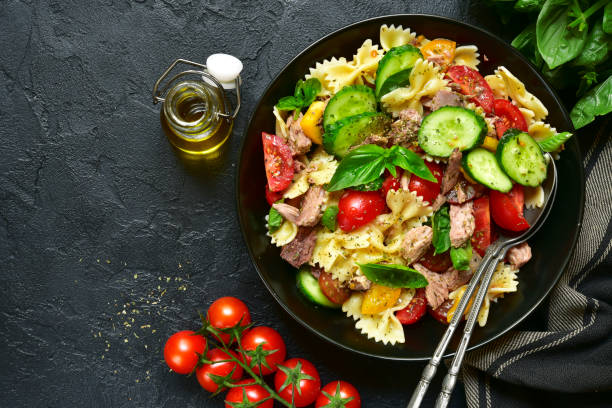 The risk? A stroke of fatigue in the afternoon and a desire to snack (often rich, processed foods: fat, sweet, salty …). And as the specialist reminds us, these habits will inevitably have an impact on your weight, whether you simply want to maintain your healthy weight or lose weight.
Your body needs consistency to function in the best possible way. To do this, give yourself a few minutes of break, even if it means finishing or starting a few minutes later / earlier.
"Whether you want to lose weight or not, depriving your body of a meal is absolutely not a good idea. Especially since on weekends, it will resume its usual rhythm, to be private again on weekdays. So many complications are well worth taking the time for lunch!" she encourages.
The good advice: be careful, when we talk about having your meal, it is a question of taking a few minutes for your meal and nothing else: eating your meal while looking at your computer or phone is not recommended. You will not realize the amounts absorbed, the satiety signals may not be felt and you will finish your meal, either by having eaten more than what is usually enough for you or by being hungry.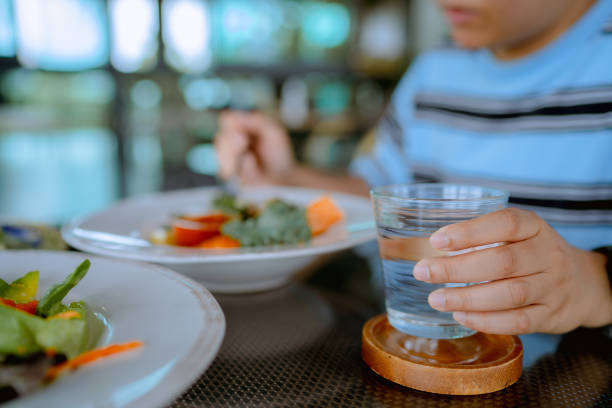 Lose weight: for lunch, homemade has it all!
The ideal when you go to your workplace is to bring your lunch from home. This way, you will know exactly what your meal is made of.
To save time for preparation, you can make an extra portion at dinner time the day before, but you can also cook all your meals on Sundays for example, and store them in the refrigerator or freezer.
"This trick works to make complete meals, but it also works to simply cook large quantities of vegetables, starches, and proteins and thus have only 'blending' to do on weekdays: mix a starch, a vegetable, and a protein and add herbs, spices, and vegetable oil," explains Sarah Marin-Maire.
The good advice: it's a habit to get into at first, but then it gets into your J routine very quickly! This is the best way to eat a balanced diet (and save money); whether you want to lose weight or simply stay healthy.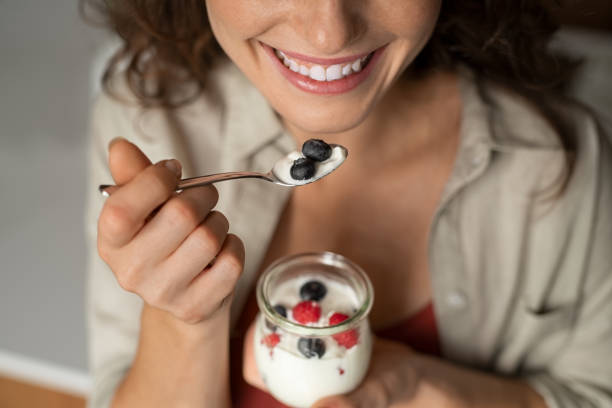 Slimming meal: a complete sandwich for a quick but balanced meal?
If you lack time at lunchtime for a classic lunch break, the sandwich can be an interesting alternative, provided you prepare it yourself, to control what is there!
And yes, contrary to what one may think, a homemade sandwich can be a very good option despite the bad reputation it may have.
To prepare a healthy homemade sandwich, the dietician recommends combining:
For the portion of starchy foods: a wholemeal bread, ideally organic and sourdough (kamut, spelt,spelt, rye …)
For the protein portion: slices of hard-boiled egg (ideally organic), smoked tofu, seitan, white ham (ideally organic), tuna…
For the portion of vegetable fat: avocado or vegetable oil
Optional: you can add a few green salad leaves, tomato slices, pickle slices (check the ingredient list to make sure they don't contain sugar).
For the portion of vegetables: it is essential to accompany your sandwich with vegetables such as chewable vegetables (which you will easily carry in an airtight box): cherry tomatoes, carrot / cucumber sticks, radishes … You will have a complete meal,tasty and ready in a few minutes!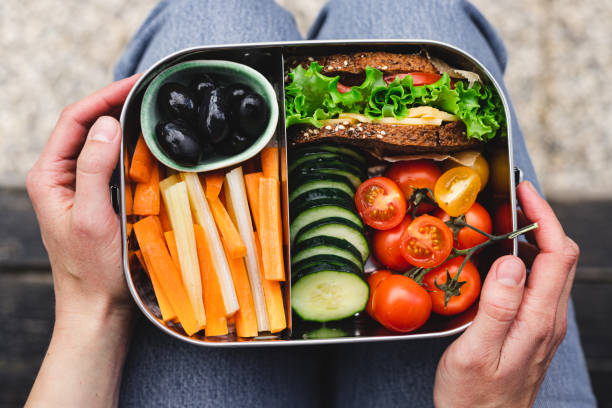 Slimming lunch: make the right choices for a lunch on the go
"If you want to buy your meal outside, you can go to a supermarket… What if finally preparing your meal at home saved you more time on your lunch break?" says the dietician.
At the supermarket, you can go for a pasta salad, rice, cereals … But be careful, they still lack vegetables: remember to take raw vegetables to chew in addition (cherry tomatoes, radishes …) to have a really balanced and complete meal.
Another possible option: crudités to chew, organic white ham (or other protein easy to consume cold), and a cereal salad type: tabbouleh, quinoa salad, bulgur salad, etc.
The good advice: be sure to read the list of ingredients of the salads already prepared that you choose, often they contain sugar, syrup, etc! These are point solutions (troubleshooting) but of course, the idea is to avoid processed industrial dishes: your homemade pasta salad will be much better!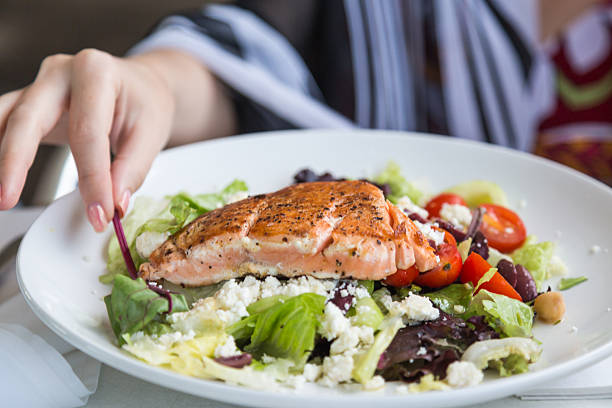 Salad bar: good or bad idea if I want to lose weight?
Are you lucky enough to have a salad bar in your canteen, or does a sign exist near your office? At first glance, the salad bar is a great alternative for lunch if you want to lose weight and eat a balanced diet… But as long as you respect the proportions for each serving of food:
Make sure you have a serving of vegetables, a serving of whole starchy foods, and a serving of protein (animal or vegetable)
Be careful: very often, the base (and therefore the most important amount) is a starchy base and vegetables are simple accompaniments, in too small quantities. So remember to ask to reverse the portions with a vegetable base and then the addition of your cereals and protein.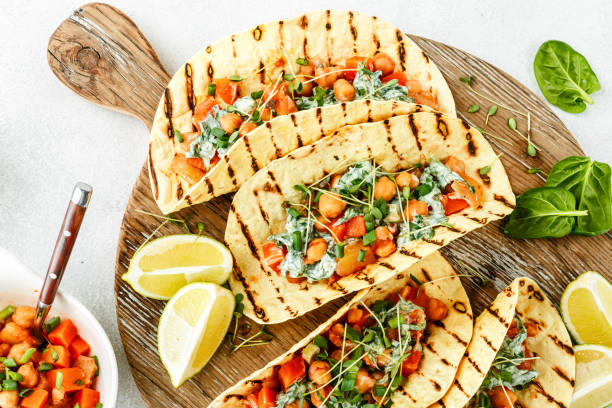 Lunch at a restaurant: what do I choose to eat a balanced diet?
The other possible option for lunch on weekdays: the restaurant.
To try to balance your diet as much as possible, even when you go to a restaurant, Sarah Marin-Maire advises:
Consult the restaurant menu beforehand, as far as possible, to anticipate your choices.
Make sure that they offer fresh products and that the card is not extended. Generally, a short card is a good omen about the quality/freshness of the products used.
Do not direct yourself directly to the proposed salad, take the time to look at the composition. The choice of salad is often a mistake: either it is a salad far too light with a few leaves of green salad and a hard-boiled egg that will not stall you, and you may snack just out of the restaurant, or it will be a salad (too) rich like a hot goat salad (with only the three leaves below the toasts), or a salad with gizzards, croutons, excess sauce, etc., which will ultimately contain little greenery.
Do not hesitate to ask the waiter questions about the size of the dishes, what they contain, to ask for vegetable supplements in order to have the portion that suits you, a change on an accompaniment …
Turn to a grilled fish, which is often accompanied by vegetables and consume bread (starchy) to accompany it (be careful, do not forget the starch! Essential, even when you want to lose weight).
Or opt for grilled meat, often accompanied by starchy foods (do not hesitate to ask for pasta instead of the fries offered) and ask for a vegetable supplement.
The good advice: in any case, a vegetable supplement is always necessary, because restaurants never serve the quantities necessary for the right food balance!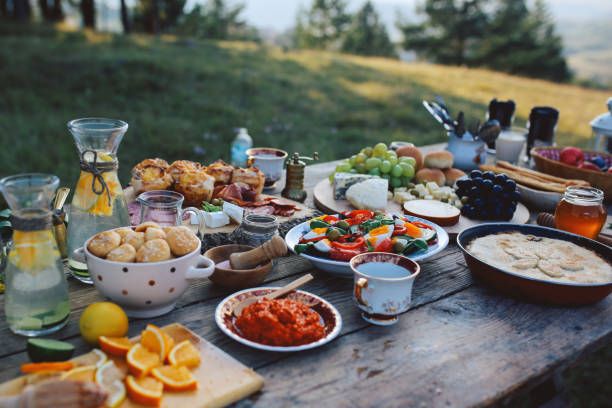 Teleworking: what to eat at noon to lose weight?
If you are teleworking, Sarah Marin-Marin strongly recommends creating "a recipe for rescue", "the one that will save you when you are teleworking and you lack time to prepare a meal".
For example, you can inflate whole semolina in a bowl by pouring boiling water over it and covering the bowl by putting your plate on it. Meanwhile, take a ratatouille out of the freezer, heat it in the pan or microwave, cut a few diced smoked tofu, and have a full meal!
Bread is also a great help when you are short on time, as the dietician advises: a few slices of fresh bread or out of the freezer will prevent you from cooking starchy foods. All you have to do is combine a protein (fried eggs for example) and vegetables (the soup of the day before, vegetables that you have cooked in advance, or simply a salad of raw vegetables: grated carrots, grated celery, green salad …).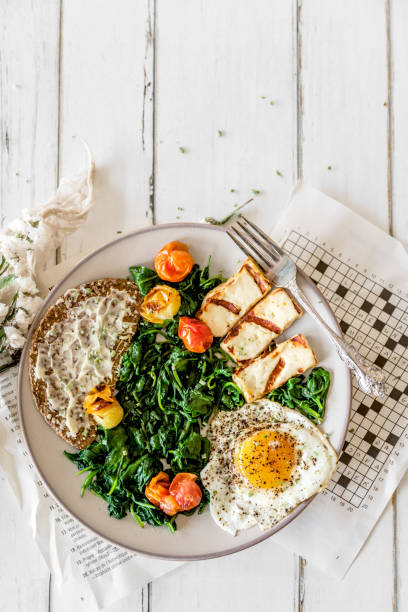 Tips for quick meals at home:
Always have raw frozen vegetables in the freezer
Always have sliced wholemeal bread in the freezer
Cook large quantities of whole starches and vegetables in advance and store them in airtight boxes
Grate raw vegetables in advance(carrot,celery, red cabbage …) and store them in airtight boxes
Always have vegetable proteins such as tofu, seitan in your refrigerator (does not require cooking, extremely fast preparation)
Cooking as a wok: mix everything – proteins, starches, vegetables, herbs, spices and vegetable oils – in a wok
Prepare in advance your meals on Sunday evening, for the week: full meals or large quantities of starchy foods, vegetables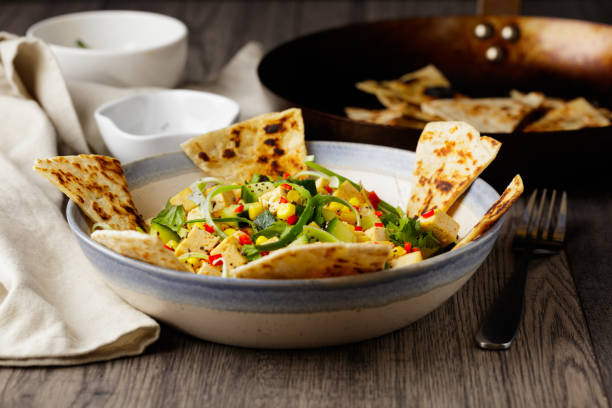 Don't miss interesting posts on
Onnewslive