Whether it is to get back in shape, lose weight or build muscle, several solutions are available to you to do sports at home.
Whether it is to get back in shape, lose weight or build muscle, several solutions are available to you to do sports at home.
Use a personal trainer at home or online
To play sports at home and achieve your goals, the best solution is undoubtedly to call on the expertise of a personal trainer. He will be able to offer you a personalized training program and accompany you in the realization of your sports classes at home. Thibault Richard, founding sports coach of ProTrainer, explains the advantages of being accompanied by a private teacher at home or remotely.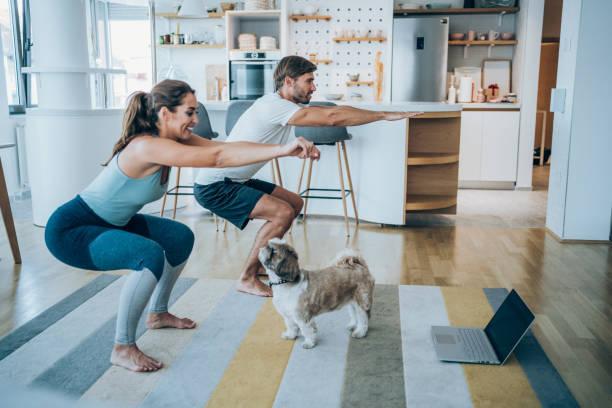 Sports coaching at home
A personal trainer has the know-how and experience to accompany you in a personalized way in your resumption of physical activity and sports. If your budget allows, the ideal is to opt for a sports coaching service at home. Your private teacher will come directly to your home to supervise the realization of your training sessions.
Doing sports at home is a great way to save time on a daily basis. You are free to train at the times that suit you and are not dependent on the opening hours of your fitness room. For his part, your coach will adapt to make himself available. Likewise, you will no longer waste time in transport to get to your weight room.
This also represents a gain in comfort. As soon as your sports class is over, you can shower and go about your other business. If you call on a personal trainer, the latter will be responsible for programming the various exercises to be carried out and bringing the necessary equipment. You will benefit from tailor-made training and you will practice at home safely under the watchful eye of your teacher.
To find a home coach near you, do not hesitate to go to a serious platform such as ProTrainer. On this site, all available professionals have been selected in advance for their skills and human qualities. In addition, you will benefit from a 50% reduction or tax credit on your home gym classes, ProTrainer being an approved personal service company.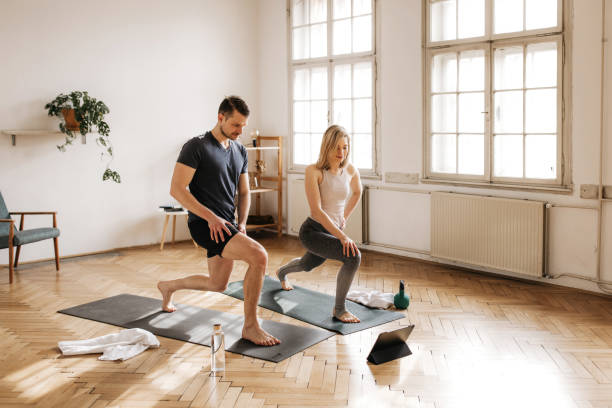 Remote sports coaching
Less expensive, online sports coaching is an excellent alternative to home coaching. You will benefit from a personalized training program that will allow you to quickly and sustainably achieve your goals.
Unlike a home coach, a remote coach will not be physically present in your home. However, he can accompany you in Visio during your training to correct your postures and motivate you.
This type of service is also ideal if you travel regularly, whether for personal or professional reasons. You will be able to connect with your coach wherever you are and plan your sessions even more easily.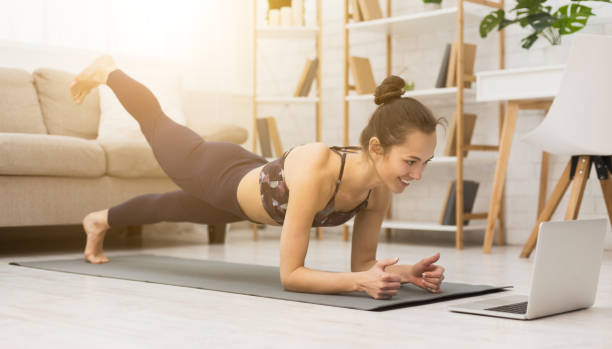 Follow a sports program to do at home
If you choose to follow a sports program independently, it is essential to have it designed by a professional.
Many fitness or bodybuilding programs are available on the Internet, often for free. Unfortunately, the proposed exercises will not necessarily be adapted to your needs. You may waste time and get discouraged quickly, as your efforts will not be rewarded with results. Worse, if the movements performed are not adapted to your level, you could injure yourself.
To get an effective training program to do at home, let yourself be guided by a remote ProTrainer coach. In addition to offering you movements adapted to your needs and physical abilities, it will also provide you with an individualized nutritional guide.
Through regular exchanges, your personal trainer will also know how to evolve your training to support your progress.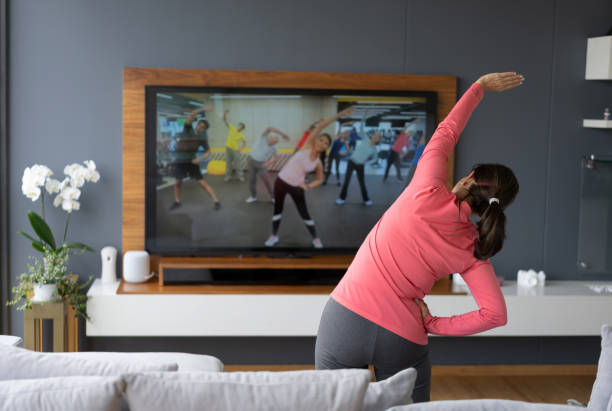 Download an app to play sports at home
Another solution is to download a sports coaching mobile app. Of course, this solution is much less effective than personalized support. Several applications share the home training market.
Nike Training Club
Published by Nike, Nike Training Club is a free application that offers many workouts, mainly bodyweight. The application offers sports sessions between 15 and 45 minutes, adapted according to your physical level and your abilities.
Freeletics
Freeletics offers a subscription system to access a large number of bodyweight intensive workouts. You will be able to train at home without equipment by performing burpees, push-ups, squats, and many other cardio-training movements. Be careful, Freeletics is rather aimed at seasoned athletes. It is better to choose another solution if you are a beginner or resuming activity.
7 minutes Workout
This application can allow you to practice a sports activity if you lack time, through sessions lasting 7 minutes. On the other hand, do not expect miracles. If 7 minutes Workout has the merit of existing, the application is to be used in addition to a complete program.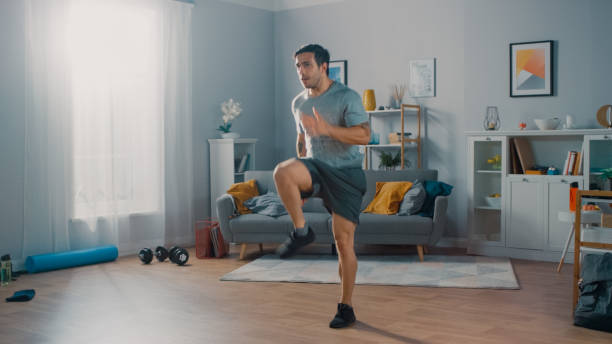 The best activities to practice at home
Regardless of your fitness level, you can practice various sports activities at home. Home training is thus very developed, and many French people have chosen to train at home, especially since the first confinement of 2020.
If you want to lose fat, you have every interest in combining muscle-building exercises with cardio-training movements. The HIIT (High-Intensity Interval Training) method is particularly suitable for burning calories and losing weight quickly. A HIIT session focuses on intensity over duration. It is a question of chaining a series of exercises with short rest times.
In terms of equipment, you will need at least a gym mat. To vary your sessions, you can also equip yourself with complementary accessories such as a jump rope, dumbbells, elastic bands, a pull bar, or a jump box.
Pure bodybuilding can also allow you to lose weight or gain mass. Everything will depend on your diet and your daily calorie intake. You can work the different muscles (arms, pectorals, shoulders, back, thighs, glutes, etc.) of your body by equipping yourself with a weight bar, kettlebells, adjustable dumbbells, a swiss ball, a weighted vest, an abdominal roulette, a medicine ball or an electrostimulation device. The necessary equipment depends of course on your purpose.
If you prefer gentle practices, you can finally do stretching, pilates, or yoga sessions at home. These activities are ideal for staying in shape, sculpting your body, and relaxing. You will simply need to equip yourself with a yoga mat and a brick to comfortably perform the different movements.
Finally, if you want to invest in more expensive equipment, an exercise bike, an elliptical trainer, a rower or a treadmill can be interesting purchases. They will allow you to refine your figure smoothly while working on your endurance.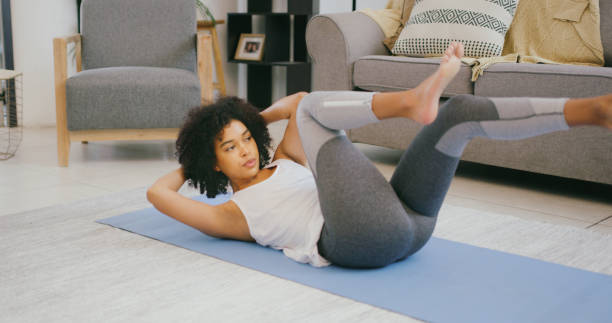 Top 5 Best Exercises to Train at Home
Several simple exercises, to be performed without equipment, can help you get back in shape at home. Here is a selection of 5 very complete fitness exercises that will allow you to strengthen your entire body while working your cardio directly at home.
Pumps
Well known to bodybuilding practitioners, push-ups will allow you to strengthen your upper body (pectorals and triceps mainly). This exercise involves pushing with your arms to lift your own weight while keeping your back straight. If you are just starting out, you can of course put your knees on the ground. The advantage of this movement is that it comes in many easier or more difficult variants to solicit more certain muscles.
Sheathing
The sheathing is excellent for strengthening your deep muscles. The most popular sheathing exercise is that of the board. It consists of leaning on the ground on the forearms and toes, aligning your body while contracting your abs and glutes, then holding the position between 30 and 90 seconds, until you feel burning in your abs.
The jumping jack
For its part, the jumping jack is a relatively cardio fitness exercise that solicits many muscle groups. It can serve as a warm-up or be integrated into a HIIT session. To perform this movement well, position yourself standing, arms along the body and feet spread width from your shoulders, simultaneously spread your arms and legs before returning to the initial position by making small jumps.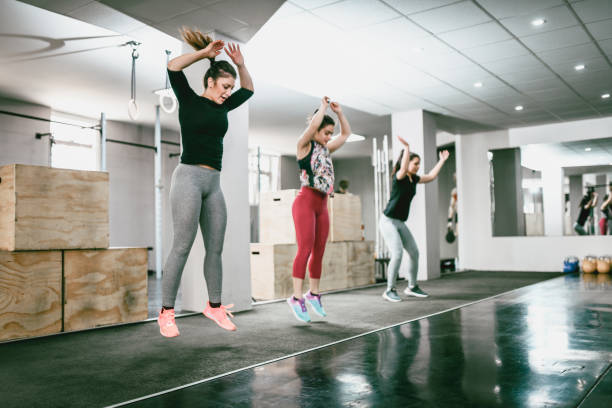 Squats
Squats are very effective in strengthening the lower limbs (thighs and glutes). Always in a standing position, this exercise consists of bending your knees to simulate a sitting position, before going up. Again, be sure to keep your back straight and blow well when going up.
Burpees
The burpees are rather intended for trained athletes. They are particularly demanding for cardio and require many muscles. To do this exercise well, stand up, perform a squat and put your hands on the ground and then stretch your legs by making a pulse backward. Then make a pump movement before returning to the starting position and performing a vertical jump.
Don't miss interesting posts on
Onnewslive