Nerves always emerge when it comes to reuniting with a person with whom we shared many minutes of life but who for reasons of fate we end up distancing ourselves from her. Many topics to talk about, even more so if that distance has been very long. The fear of bringing up certain issues that could force your separation can cause you to incur others that can not benefit you so much. At the end of the day, when you know what you don't want to say but you don't know very well what to talk about, you can screw up even more foolishly.
On the other hand, if you have decided to reunite with that person who was left behind, it is because you think you have an outstanding account or, at least, you want to see it again because of the pure morbidity of knowing what he does with his life. But there are two topics that you can never take out if you want to see her again on another occasion or resume contact. And that is precisely to make allusions to your weight changes (whether you have lost weight or gained weight) or ask you about your financial situation.
So thinks August Abbott, an expert in relations of a major American protocol agency, who in 'Best Life's launched these two tips so that this reunion is fruitful for the two parties and not make mistakes. "If you meet an old friend again, never start the conversation by commenting on any changes in their weight or body type," he says. "Even if you think you're being complimentary to him, this is a very contentious issue with great potential for him to feel insulted."
"Similarly, avoid talking about financial or money matters when you first meet with an old friend," Abbott continues. "If the conversation flows and you notice that you reconnect on a deeper level, there will be time to get into these two subjects." Therefore, never under any circumstances allude to their physical condition or their economic situation, since obviously it would be out of place and would give rise to your old friend feeling upset.
"Have a conversation about positive and light topics, at least at first, and then go into greater depth and detail"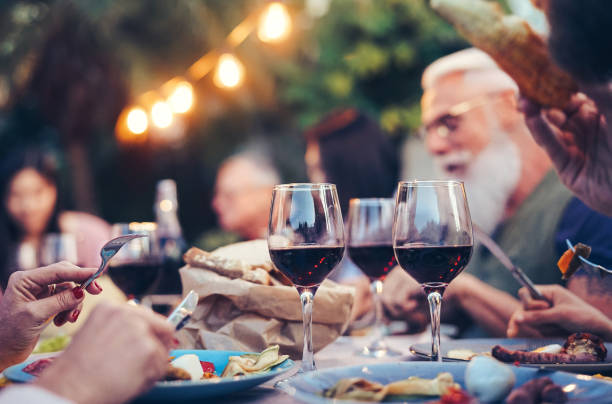 Instead, the expert proposes other much more effective formulas in order to like again or, at least, impress your colleague. First of all, "before the conversation prepare yourself as if you were going to do an interview with someone", in this case, about the more general aspects of their life. "Ask him if he has a partner or children, what he works on, what he usually does from time to time, or where he moves," Abbott advises. "Each of these small queries will generate a quick response, and each of them a full chapter of your life."
Security and trust
The important thing, of course, is to convey confidence and security from the use of a pleasant and fun tone of voice. If as soon as you arrive you show him your worst face and do not smile, he would immediately think that you really do not feel like seeing him or that you dislike his presence. In order not to generate that impression, "have a conversation about positive and light topics, at least at first, and then go into greater depth on the topics." One of the most infallible tricks is to focus on your future plans, even if they are unrealistic. As long as they are exciting, you will have won your interlocutor.
Offer your support
Finally, Abbott recommends that although you have to try a relaxed meeting and a superficial conversation, it is also necessary to know when to go into depth, show some vulnerability or, in another case, generate a feeling of showing all your support in all your problems. This will also make you able to resume the relationship, because if it is not very likely that each one of you continues with your life and routine without thinking too much about the other.
"If you think you need a shoulder to lean on, cry, or just someone to tell your problems, don't despise this openness to your feelings or diminish the importance of your personal conflicts," concludes the expert. "Be understanding and offer advice. Even though you don't know what to do, let them know you're there, if only to listen at the very least."
Don't miss interesting posts on
Onnewslive