On TikTok, the video of a user who shows the ultimate trick to know her ideal hair length makes the buzz. The post in question already has more than 7 million views…
Definitely, TikTok is a real gold mine! Indeed, it is not for nothing that this Chinese app has become the favorite social network of Generation Z. Dance, cooking, make-up, and even hairdressing tutorials! TikTok is an Ali Baba cave filled with tricks of all kinds shared by Internet users! Recently, it is also a video on the theme of beauty that made a sensation! In the images, TikToker Amy Chang explains an ultra-simple trick to know which length of hair sublimates her face the most.
To do this, the influencer obviously performs a demonstration using two pencils and a ruler. At first, the latter place a pencil under her chin, then a second time, Amy places the second pencil at the base of her ear so that it is perpendicular to the first. Then it is enough to mark the place of the junction of the two pencils and measure the distance between his ear and the marking. "If the distance is more than 5.25 centimeters, then long hair fits you well," says the expert. "If they are shorter than 5.25 centimeters, in this case, the short hair will fit you well," concludes the one who is known as @bondenavant on TikTok, without giving further explanation. A video has already been viewed more than 7 million times on the application… Proof that Internet users love this kind of fun trick!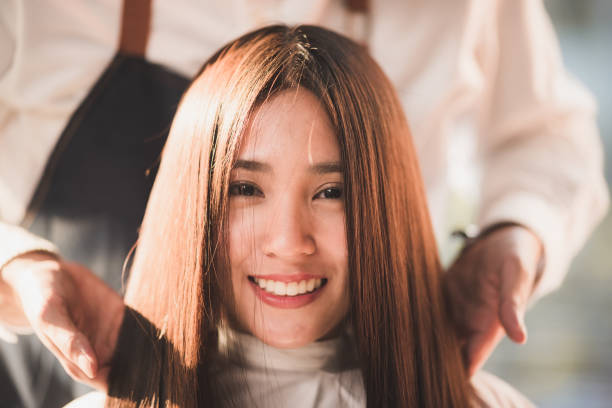 Lisa Ziane
Don't miss interesting posts on
Onnewslive