Problematic internet use
Why Kids Connect
Lack of parental control?
The risk of sexting
Contacts with strangers
Online game
In Spain, teenagers have a mobile phone from the age of 11, one in three is hooked on the internet and social networks, and 22.5% could be suffering cyberbullying.
These are data from the report Impact of technology on adolescence carried out by UNICEF with the responses of 50,000 ESO students from public and private schools in 17 autonomous communities.
"Technological advances bring benefits and opportunities for our society, and therefore also for our children and adolescents. But we cannot lose sight of the risks it can entail for children and adolescents if there is early and unaccompanied exposure to the Internet, social networks, or video games," says Gustavo Suárez Pertierra, president of Unicef-Spain.
"With this report, we want not only to make an x-ray of the impact of technology on our adolescents but also to promote that children's rights are a reality also in this digital environment," he concludes.
Problematic internet use
The report does not speak of internet addiction, but of "problematic use" by minors of the internet and social networks.
A use that can generate a high degree of interference with their daily activities such as studying, resting, interacting with their friends, or playing sports.
And in some cases that problematic use can be accompanied by symptoms that do make you suspect addiction.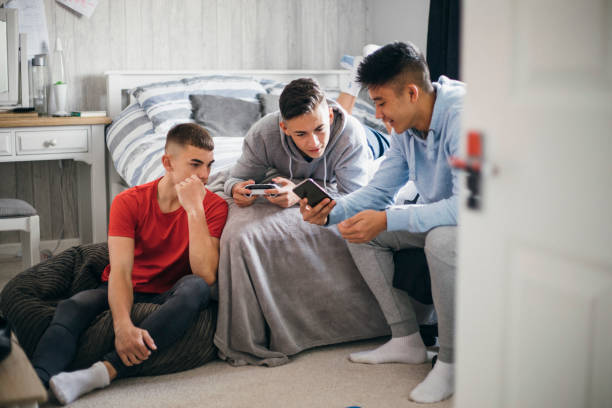 Something that should not surprise us if we stick to the data that the report throws up:
90.8% of adolescents connect to the internet every day or almost every day.
6 out of 10 teenagers sleep with their mobile phones.
1 in 5 use it after midnight every day or almost every day.
31.5% claim that they are connected more than 5 hours a day on weekdays, and half of them exceed those hours during the weekend.
"One in three children has a serious problem, we are talking about more than half a million children who make problematic use," explained the head of the study, Antonio Rial, professor of Psychology at the University of Santiago de Compostela (USC).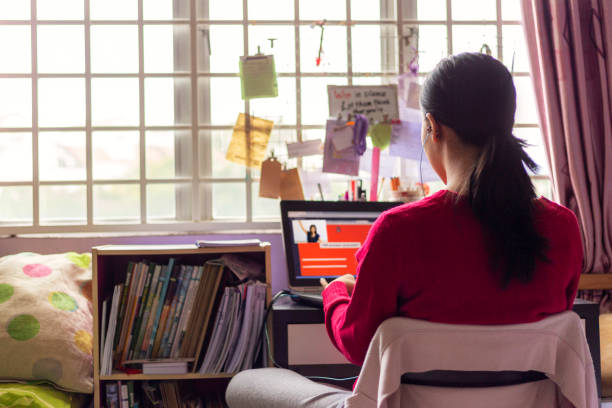 Why Kids Connect
The study has analyzed the reasons that lead adolescents to connect to the Internet. And the main reason is to make friends or not feel lonely, a relational component that increases with age.
58.1% connect to make friends.
44.3% do it so as not to feel alone.
33% to show itself as it is.
27.8% to be accepted by others.
27.2% to be popular.
The report reveals that the Internet fundamentally provokes positive emotions in adolescents.
96.9% admit to feeling joy/laughter on the net; 81.6%, tranquility/relaxation; 78.9%, pleasure/fun; and 71.6 per cent, support/understanding.
However, they also recognize that they have had negative experiences on social networks, which has caused them fear (24.7%), anguish (19.7%), and restlessness (27.9%).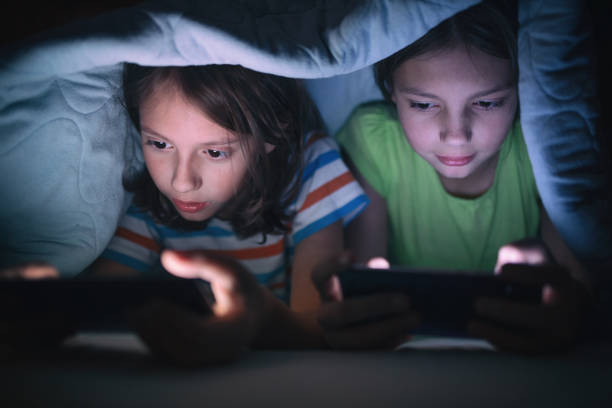 Lack of parental control?
The digitalization we are experiencing has taken many parents by surprise. And it is not about demonizing the internet or screens, but about making correct use.
The report shows that a lack of knowledge about some of the dangers of the internet and of preventive measures to avoid them can put many adolescents at serious risk.
"The data provided also show that there may be a lack of presence and accompaniment by families in the lives of adolescents, which leads them to seek company and support on the internet and social networks," said Gustavo Suárez Pertierra, president of Unicef Spain.
According to the UNICEF report:
Only 29.1% of respondents acknowledge that their parents set rules for them about the use of the internet and social networks.
24% say they limit the hours of use and 13.2%, the content they access.
One in 4 have arguments every week at home about mobile phone use.
Paradoxically, 36.8% report that their parents usually use their mobile phones at meals.
The risk of sexting
Sending or receiving photos or videos with erotic or sexual content, which is known as sexting, is one of the risks to which minors are exposed on the network. According to the UNICEF report:
8% say they have sent personal photos or videos of an erotic or sexual nature(active sexting).
More than triple (26.8%)say they have received them(passive sexting).
11.4% have been pressured to send photos or videos of them with sexual content.
Although sexting is practiced by both genders, the pressures are usually suffered by them. From 3rd and .º of ESO the sexting rates double.
Contacts with strangers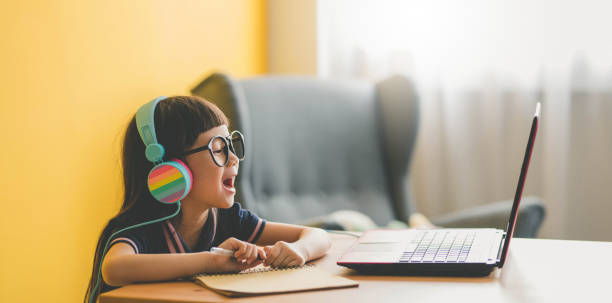 It is another of the common risks to which adolescents are exposed:
57.2% have ever accepted a stranger on a social network and 21.5% met in person with people they met exclusively through the Internet.
Contact with strangers is a breeding ground for online sexual harassment.
1 in 10 teens received a sexual proposition from an adult on the Internet.
The consumption of online pornography is another of the risks of the internet:
1 in 3 (35.4%) accessed websites with pornographiccontent.
As for sex differences, girls are subject to sexual propositions by adults much more frequently than boys, while the consumption of online pornography doubles in the male gender. The transition to the second stage of ESO causes all risky practices to skyrocket.
It should be noted that not being in the networks is an exceptional fact, according to the research.
98.5% are registered in one and 61% have more than one profile in the same social network that they use selectively for family and acquaintances or for the group of friends. In this way they more easily avoid parental control.
Online game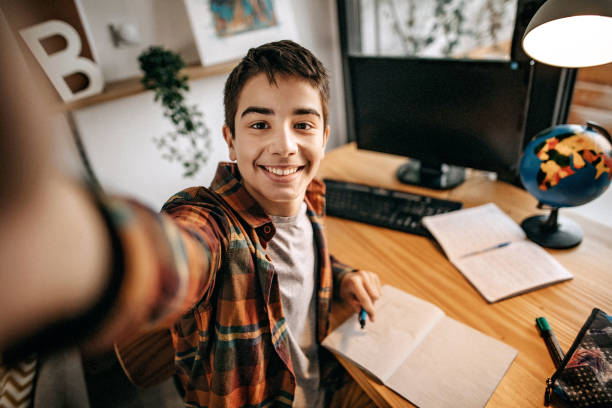 Six out of ten teenagers use video games as the main form of leisure and entertainment and more than half play games not suitable for their age.
One in five children admits to having a certain hook on video games (around 400,000 teenagers).
Regarding gambling, more than 70,000 ESO students (3.6%) admit to having bet money on the internet at some time in their lives (sports betting, 31%; poker, 20%; bingo, 12%), and they do it to win money and have fun.
One in ten of these children could become a gambler, which would mean talking about 10,000 teenagers, warns the UNICEF report.
Don't miss interesting posts on Onnewslive