Two parallel stories but two very different outcomes. In the United Kingdom as in France, telephone booths have long been part of the urban and rural landscape. In the cities, they were found at every crossroads, in the countryside, in every village.
With the rapid rise of mobile telephony, these places gradually became obsolete and were abandoned by users. But what about these thousands of cabins that are part of the societal heritage of both countries?
The two neighbors clearly made different choices. In the United Kingdom, it was decided to keep some of these mythical red phone boxes still installed, mainly in rural areas.
The UK wants to maintain 5000 red cabins
21,000 of them are still operational, the incumbent telecom operator BT is currently evaluating those that are no longer useful and will be decommissioned. In the end, about 5,000 cabins will be "protected", estimates Ofcom, the British regulator.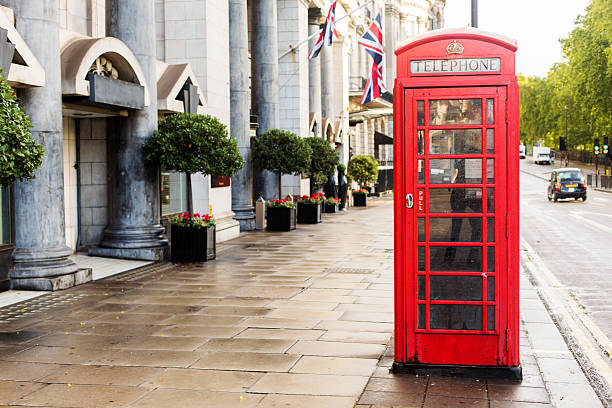 These will be preserved if their location is not covered by the four mobile telephone networks, if more than 52 calls have been made there in the last twelve months or if exceptional circumstances justify their maintenance.
If the cabin is located in a place where there are frequent accidents or suicide attempts, it will also be maintained."Some of the phone booths we plan to protect are used to make a relatively small number of calls. But if one of these calls comes from a child in distress, a victim of an accident or a person who is planning to commit suicide, this public phone line can serve as a lifeline at a time when it is badly needed," Selina Chadha, Ofcom's director of connectivity, said in a statement.
6000 end-of-life cabins recycled and transformed
"We also want to make sure that people without mobile coverage, often in rural areas, can still make calls. In parallel, we plan to equip the new phone booths with WiFi and free chargers.", she continues.
Others will experience a second life. Thus, in recent years, more than 6,000 end-of-life telephone booths have been transformed into libraries, defibrillators or ATMs.
In France, it was the choice of an almost complete dismantling that was decided. In 2019, there were only 100 "payphones" still in working order and then 25 in 2021 out of a total of 300,000 20 years ago…
25 functional payphones in France in 2021
Since 2015, and the Macron law, their death warrant was recorded and all were doomed to disappear. Those still in operation owed their existence only to the absence of an active mobile network, the famous white areas. But the latter also disappear thanks to the New Deal Mobile operation.
Deposited, destroyed, recycled: french payphones have not had a reprieve and no elected official has questioned the relevance of keeping some of them in working order in the image of what the English do. Cabins allowing, for example, to call an emergency service free of charge would nevertheless make sense…
Nevertheless, through local or even personal initiatives, some (some in fact) find a second life. The Orange operator may be required to make donations to municipalities wishing to redevelop them. Most often in mini-libraries. And some are found in the collections of enthusiasts.
Don't miss interesting posts on Onnewslive