Too many sugars, flavors and additives in yogurts and milk desserts. This is what reveals the association Consumption, Housing, Living Environment (CLCV), after having conducted the survey on many references sold in mass distribution. We take stock.
After a full meal, there is nothing more pleasant than ending on a sweet note to satisfy your gluttony. While some bet on fresh fruit or pastries, others prefer yogurt and dessert creams. Chocolate or fruit, soy or caramel… There is something for everyone! But what are these products really worth? Is the nutritional quality at the rendezvous? To find out, the association Consommation, Logement, Cadre de Vie (CLCV) conducted the survey, analyzing the composition of many references of yogurts and milk desserts.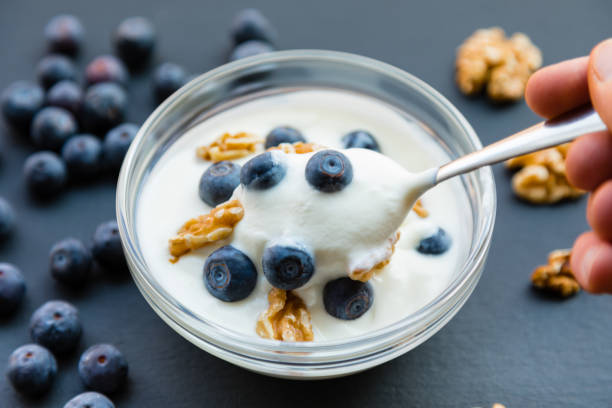 Yogurts and dessert creams contain too many sugars
In total, no less than 264 products sold in nine supermarket chains were screened. The list of desserts analyzed included yogurts flavored with cow's, sheep's, goat's milk, creams, mousses, flans, or vegetable yogurts.
The observation made by the consumer association highlights good news: the milk of animal origin used in these products is mainly French. However, yogurts and dessert creams generally contain too many sugars, flavors, and additives.
The survey reveals that the desserts tested contain no less than 14% sugars on average: this corresponds to three pieces of sugar, and this, for a jar of 125 g. As a reminder, it is recommended not to consume more than 100 g of sugars per day. However, three pieces of sugar already correspond to 20 g. Bad news: if dairy yogurts of animal origin seem to be more beneficial to health than dessert creams, they actually contain as many sugars!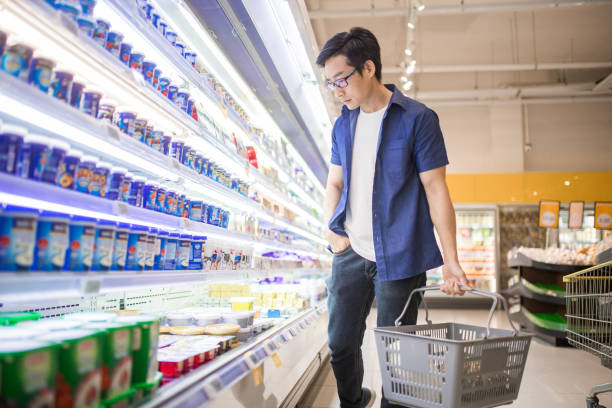 Fruit yogurts: no trace of fruit in one in 10 products
This is not the only worrying observation made by the CLCV: it reveals that 80% of the products studied contain flavors, substances – natural or not – used to give taste to certain desserts. The products that contain the most? Milk yogurts of animal origin. Plant-based desserts, on the other hand, are the least. "In 44 products, there is not even any trace of fruit, chocolate, coffee… They only contain flavors!" the survey reads.
If fruit yogurts seem to be among the best options to take care of your health, what is it really? The consumer association also reveals that these products contain only 8% fruit on average. Even worse: there is no trace of fruit in one in 10 products.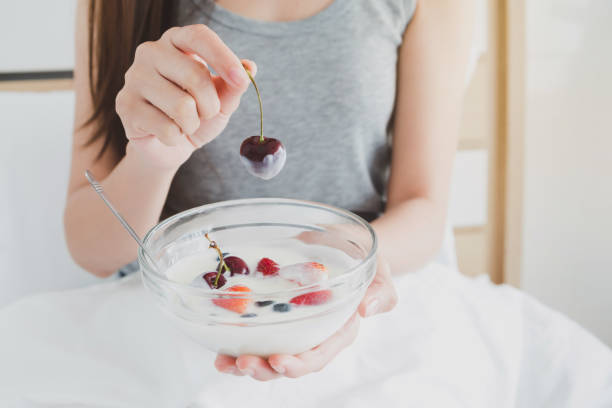 Greater transparency requested by the CLCV
The presence of additives was also analyzed by the consumer association, which found that more than 7 out of 10 references contained at least one. It is particularly found in desserts with milk of animal origin. Milk yogurts of animal origin, on the other hand, are the ones that contain the least. "Organic products contain far fewer additives than conventional products," the CLCV also notes.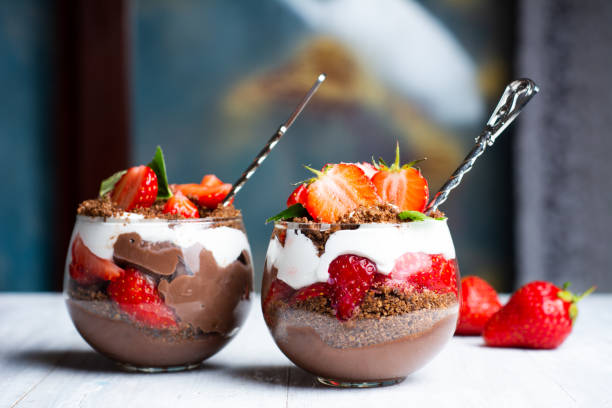 The consumer association thus calls on manufacturers and distributors to reduce as much as possible the use of additives and flavors in their recipes. The other requests issued by the CLCV concern the commitment to the Nutri-Score, because only 33% of the references analyzed display this nutrition labeling system. It also calls for "more transparency on the origin of all ingredients" as well as "a strengthening of labeling regulations so that it is no longer possible to represent a fruit on the packaging if it is not present in the product".
Don't miss interesting posts on
Onnewslive