December is the month for decking the halls, trimming the trees, and baking copious amounts of gingerbread. Alternatively, you might get a hotel room and leave the holiday cheer to them.
These twelve family-friendly hotels from across the country go above and beyond to be merry over the holidays and are well worth a stay. Last year, some of them cut back on the festivities, but this year, they've generally returned to their merry Christmas selves.
This year's Christmas rates are a touch erratic, with a mix of higher-than-usual rates and surprising savings. For a joyful holiday-season staycation, take a short weekend trip to one or book one in your own town.
1.The Roosevelt New Orleans; LA
Many hotels in New Orleans go all out for the holidays, but the Roosevelt is a perennial local favorite. Hundreds of Christmas trees and birch branches are strung with thousands of small white lights along the lobby's lengthy corridor. The look is completed with garland and seasonal ornaments.
Many individuals take pictures in the lobby door and then leave. However, if you go a little deeper, you'll usually find an outstanding gingerbread sculpture that changes every year. It could be a five-foot-tall gingerbread replica of the hotel, a Louisiana plantation house, or a Garden District townhouse complete with a miniature trolley.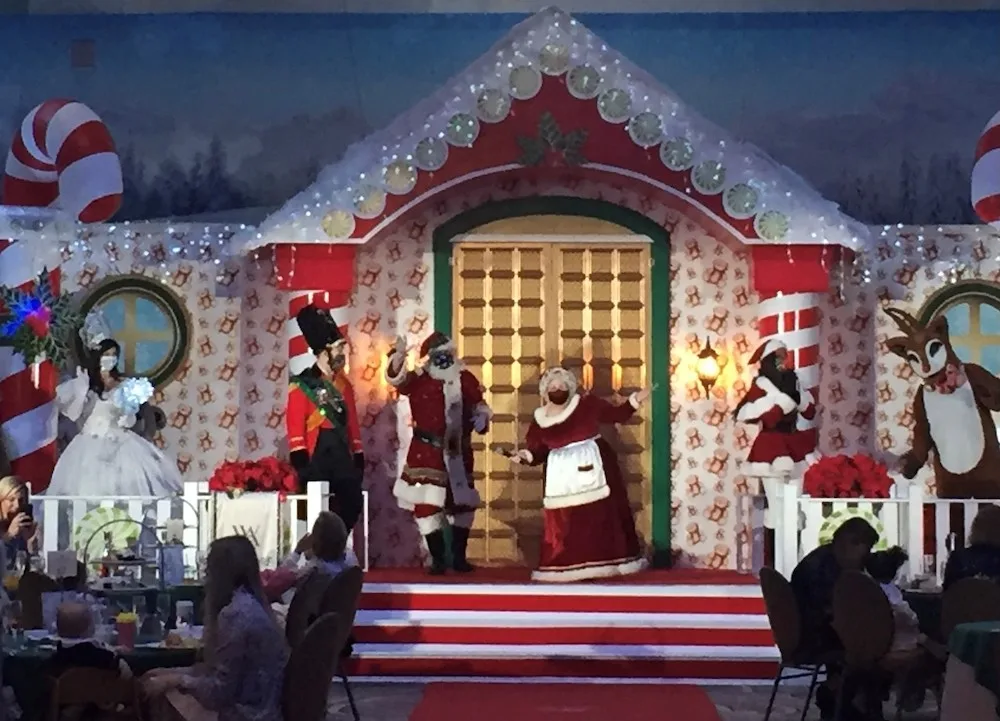 If you're not staying overnight, make a reservation for your family for the Teddy Bear Tea, which takes place on weekends and weekdays in December, just before Christmas. Santa and Mrs. Claus, as well as toy soldiers, reindeer, and other figures, emerge from their North Pole residence, while guests snack on miniature treats while sipping hot chocolate, tea, or sparkling wine. Naturally, it sells out, so make your reservations as soon as possible.
2. The Omni Grove Park Inn; Asheville, NC
If you can't get enough gingerbread during the holidays, travel to the Southern town, where the Omni hosts a national gingerbread house competition, which is returning this year in person.
The lobby is decorated with gingerbread creations. Cookie convertibles, pick-up trucks, and Santa's zeppelin-powered sleigh, a Victorian streetscape, the storefront and interior of a Christmas shop, or a dragon-topped Chinese temple are some of the possibilities.
There are competitions for adults, teens, and children, with a wide spectrum of remarkable and whimsical cookie creations.
Beyond the gingerbread, Christmas trees decorate the hallways, big wreaths hang above stone fireplaces, and lights adorn the trees outside. A visit here during the holidays is likely to be delightful.
3. Fairmont Scottsdale Princess; AZ
For the holidays, this Fairmont hotel comes alive at night. Ride a train-trolley around the lagoon, where 6 million LED lights are shaped into a pirate ship, mermaid, hippo hot air balloon, and other objects. Before riding the highly lighted Ferris wheel and other carnival rides, walk through a tunnel of lights back to the hotel's main square to view a holiday light show.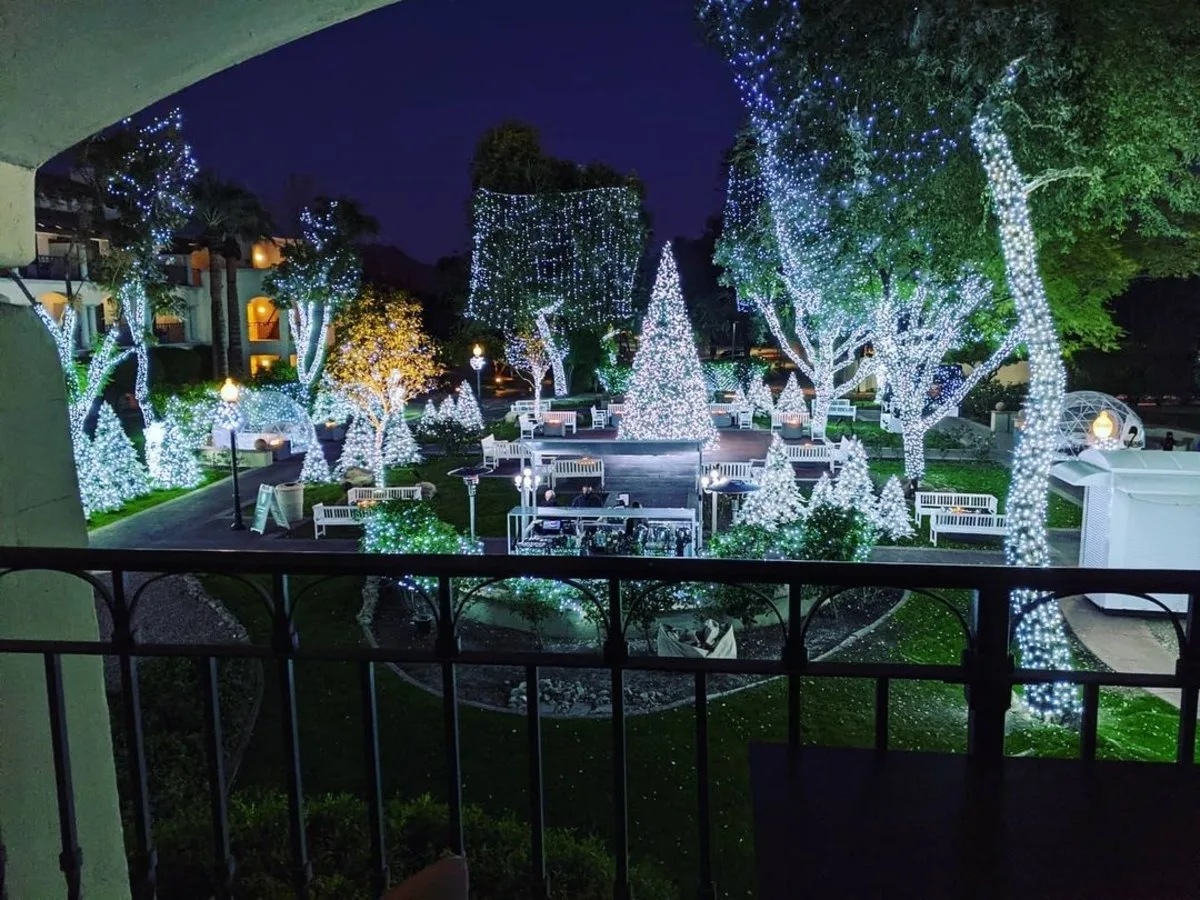 S'mores or hot cocoa by the outside fires, or holiday cocktails and hot toddies indoors, will warm up the evening.
Spend the afternoon ice tubing or skating at the rink or on the winding Alpine trail. Younger children will enjoy an ice maze tailored to their size as well as the opportunity to see Santa Claus.
4. The Inn at Christmas Places; Pigeon Forge, TN
When December hits, you might be wondering what a hotel that is Christmas-themed all year does. They add extra holiday cheer, that's the answer. Inside and out, look for more lights, greenery, and decorations than normal.
Winterfest takes place in November and includes a tree lighting ceremony for hotel guests, as well as a concert, cookies, and hot cocoa. Guests can enjoy concerts, storytime, and visits with Santa Claus throughout December. For the adults, there are bow-tying and decorating lessons, as well as art activities for the kids. There are also gingerbread houses and cookies to decorate.
5. The Jefferson Hotel; Richmond, Virginia
With innumerable pointsettias, pine garlands, ribbons, lights, and wreaths, the Jefferson Hotel is brimming with Christmas spirit. One large, decorated centerpiece tree stands in the lobby, while several smaller ones flank the main staircase.
If you can secure a reservation for a Christmas season afternoon tea, Tea with Santa, or a chocolate-lovers tea, you may savor the decked halls. For a holiday lunch or supper, make a reservation.
The hotel's famed lobby performances and tree lighting, as well as its Christmas season champagne breakfast, are currently on hold.
Staying the night is the greatest way to admire the hotel's festive décor. To entice visitors, it is offering a weeklong holiday package.
6. Gaylord Resorts in FL, CO, MD and TX
The Gaylord Resorts in National Harbor, Denver, Dallas, and Orlando are recognized for their soaring atriums decorated with holiday lights, towering trees, and magnificent ice sculptures.
Expect a mix of seasonal movies, indoor snow tubing, ice skating, gingerbread baking, and spectacular holiday decorations at each of the hotels. A seasonal Cirque Dreams show and a series of interactive digital games themed on the film ELF are new this year.
Palms features a snow-factory-themed play area, Nutcracker & Sugarplum Fairy storytime, and a live nativity play. It also hosts a Three Kings festival with a Latinx theme right before and after the New Year.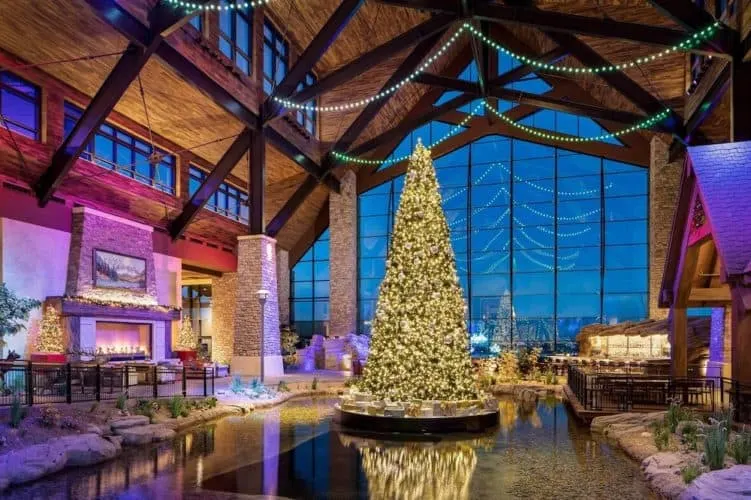 Brunch with Charlie Brown, a carousel, and two holiday-season escape rooms are all available at the Texan. The National offers ice bumper cars and the chance to step into scenes from five iconic Christmas movies and cartoons, as well as a lifesize Freeze Miser to pose with.
At the Rockies, make s'mores over an open fire, go through a massive light show, and ride a snow tube carousel. Given the massive fireplace, a nature-inspired lobby, and the chance of genuine snow outside, this is certainly the most intrinsically Christmasy of the four resorts.
7. The Barnsley Resort, Adairsville, GA
The luxury Barnsley Resort in northern Georgia has 3,000 acres of lights strung all around it.
Every night, the Inn's main building and surrounding cottages, the center green and gardens, as well as the remnants of an older manor house, are lit up for guests and a small number of visitors.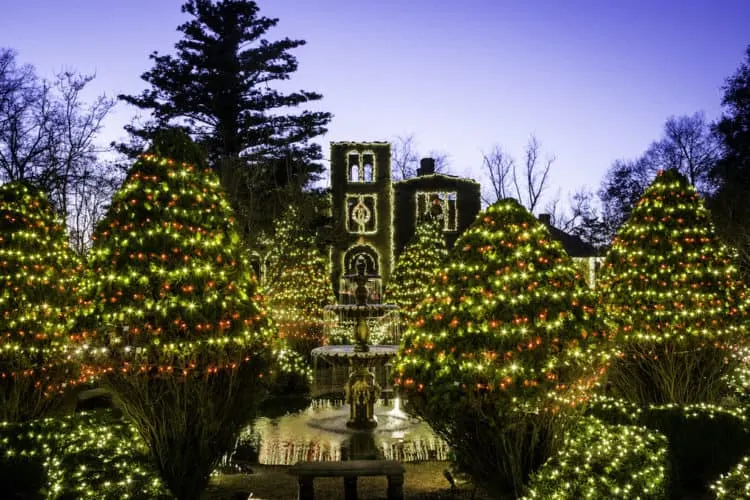 The holiday pleasure continues in the Inn's common rooms and restaurant, with more trees and decorations.
At the outdoor fire pit, guests may enjoy the lights while toasting s'mores. Alternatively, consider a cabin with a functioning fireplace to bring festive pleasure into your own home.
Don't miss interesting posts on Onnewslive