Do not forget to make a schedule to explore free tourist destinations in An Giang to get many exciting and new experiences in the country.
If you have the opportunity to visit the romantic western land, surely the free tourist destinations in An Giang will be the perfect choice for you to both save costs and new and attractive experiences.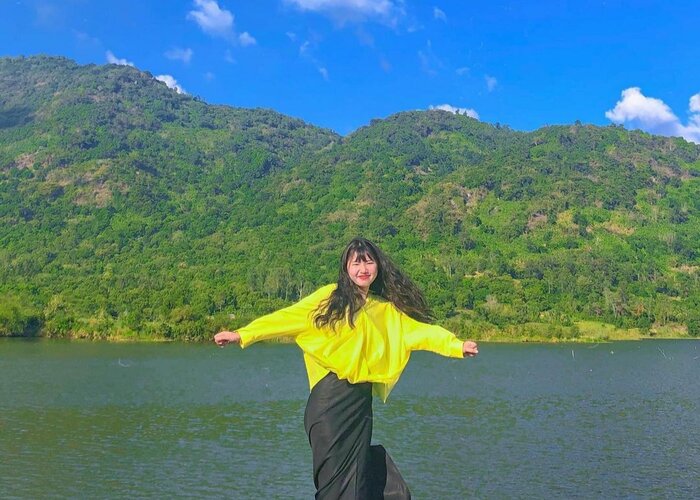 Have fun without worrying with free tourist destinations in An Giang
1. Co To Mountain
Co To Mountain or Phung Hoang Son is located near the Cambodian border and belongs to the Seven Mountains, Tri Ton district, and An Giang province. This mountain has a height of 614m, 5,800m long, and 3,700m wide, and is now known as an attractive tourist coordinate for visitors who love to experience the unspoiled and poetic natural scenery in the land of nodules.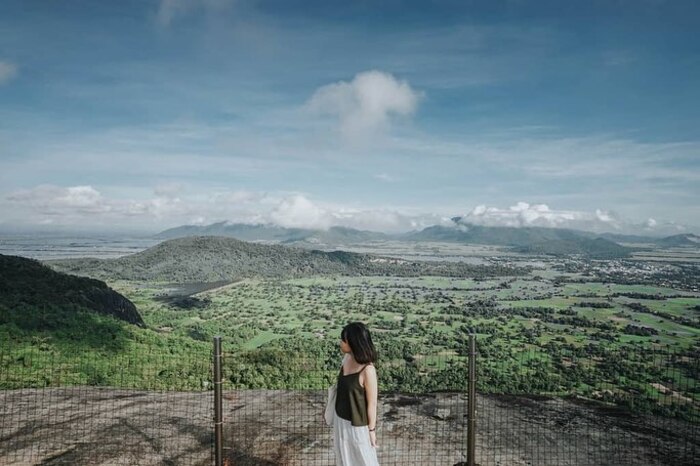 Although the free tourist destination in An Giang above does not have the exact location on the map, the road is relatively favorable so visitors can easily use motorbikes or buses to Long Xuyen. From here you move in the direction of Provincial Highway 943 to reach the town of Nui Truong. Do not forget to ask the direction of people in this area on the way to Co To the mountain.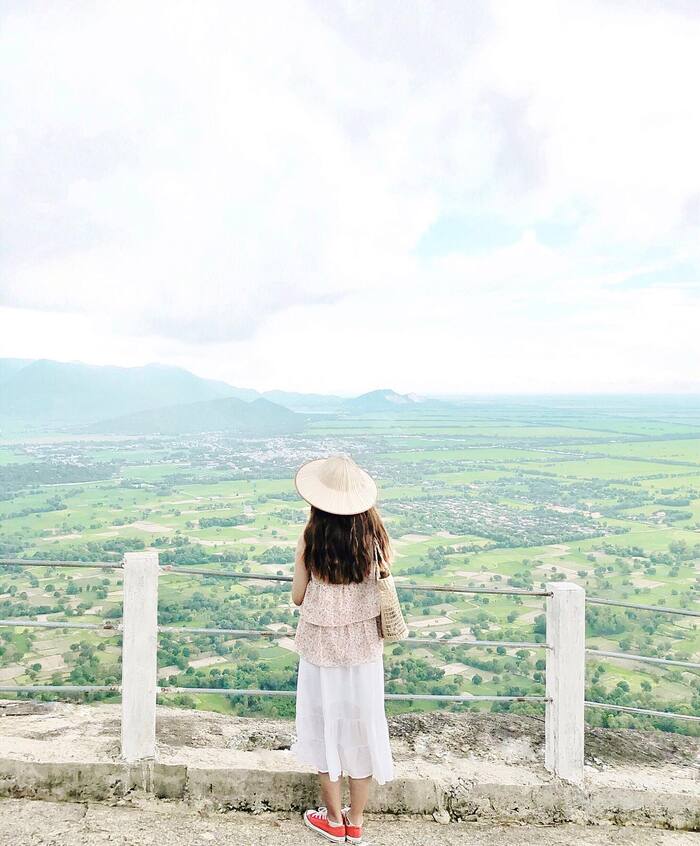 For guests who admire the famous unspoiled natural scenery in the Western tour, do not miss these tourist coordinates because from the top of Co To mountain you can look far away and see the panoramic view of the mountains and forests. The clouds are poetic. In particular, there is no shortage of interesting virtual living corners for you to check in such as Tien Yard – where to order the giant Tri Ton, Ban Chan Tien, the ideal sunset viewing place …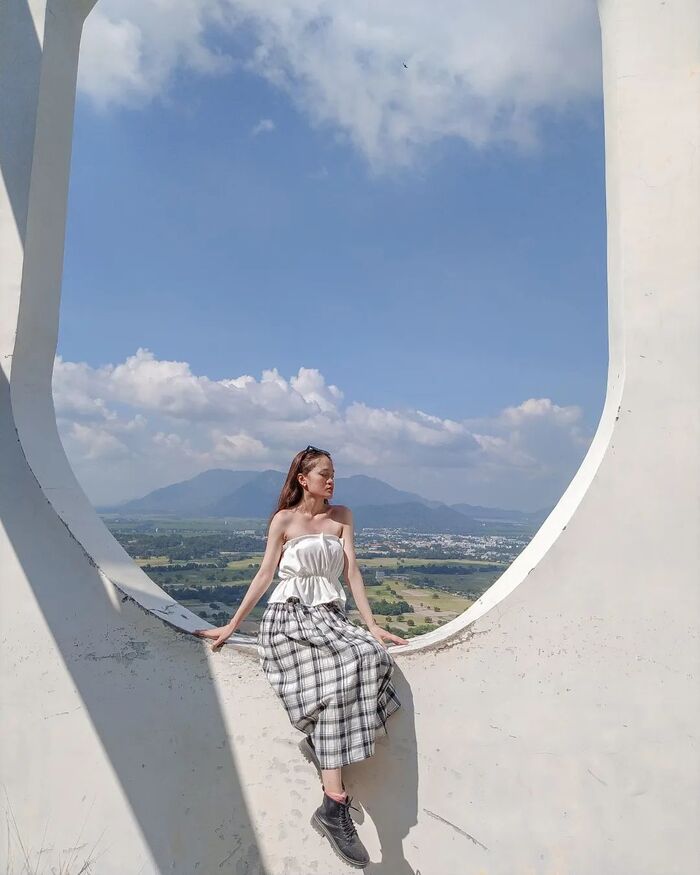 2. Poetic lakes
The country is famous for its lake system with unspoiled and poetic beauty due to not being affected by service activities. Coming to this free tourist destination in An Giang, visitors have the opportunity to experience the natural scenery that is likened to the "Tuyet Tinh Coc", enjoy the fresh atmosphere on the edge of the city, and check in with countless virtual living backgrounds "good".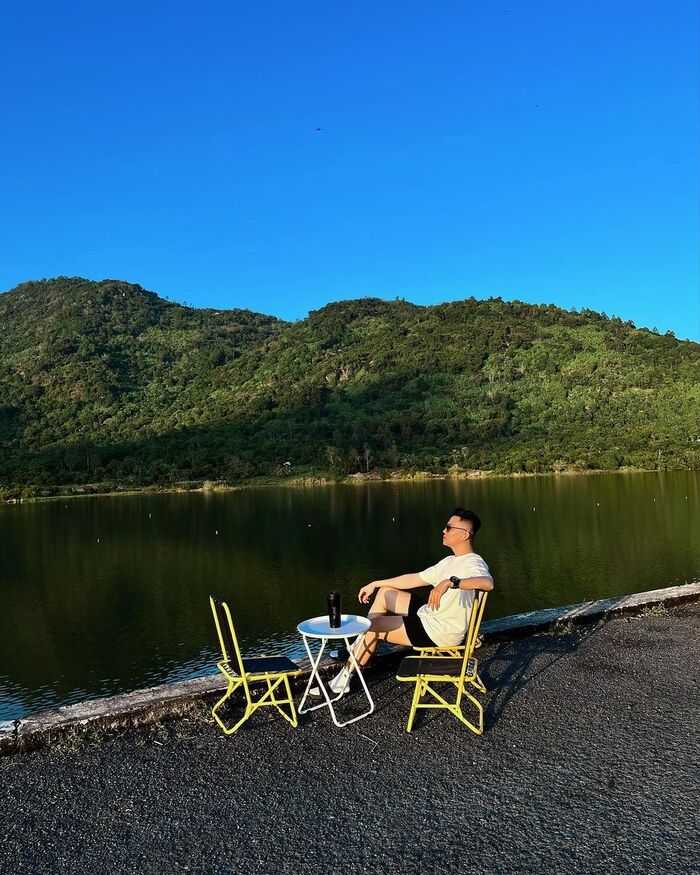 Some famous poetic lakes in An Giang that visitors should not miss the opportunity to visit can be mentioned as Ta Phuoc Lake (Nui To commune, Tri Ton district) which was formed from quarrying activities, Thuy Liem Lake (An Hao commune, Thanh Bien district) is located in a high mountain location, O Tức Sa Lake (An Dien commune, Thanh Bien district) is located at the foot of Thien Cam Son, Soai So Lake (Nui To commune, Tri Ton district) possesses the scenery of young water with a passionate love for people, O Ta Soc Lake (Luong Phi commune, Tri Ton district), O Thum lake located under Phung Hoang mountain (O Lam commune, Tri Ton District)… These are all interesting suggestions for your discovery experience.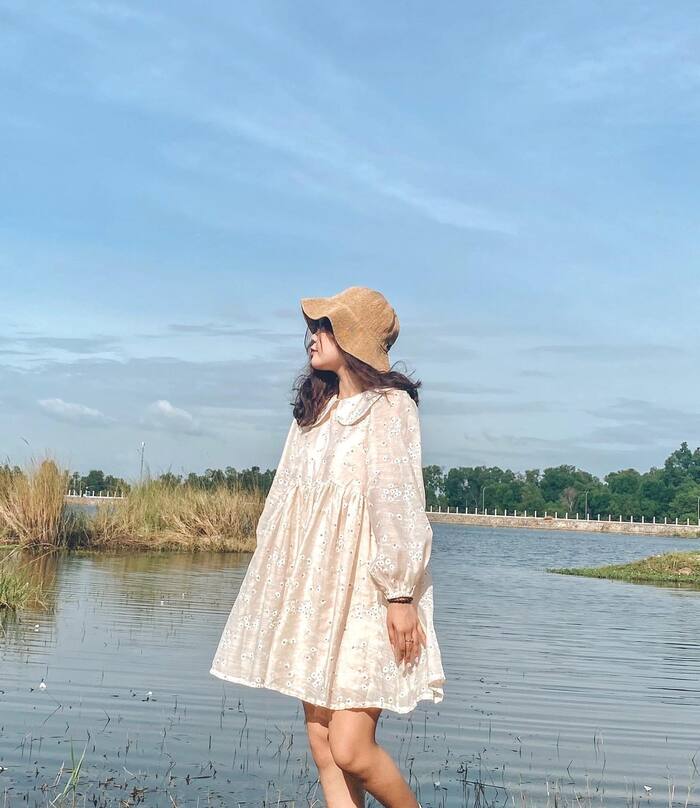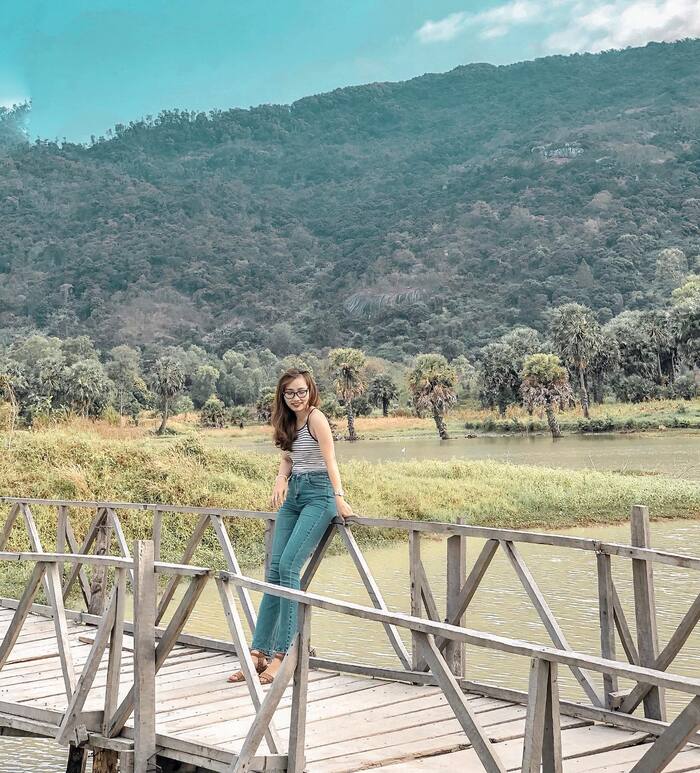 3. Famous temples
The southwestern provinces are always famous for their impressive temple system thanks to the majestic and magnificent Khmer architectural beauty and the "land of seven mountains" is no exception when bringing many extremely famous religious tourist destinations to help your discovery become new, more special.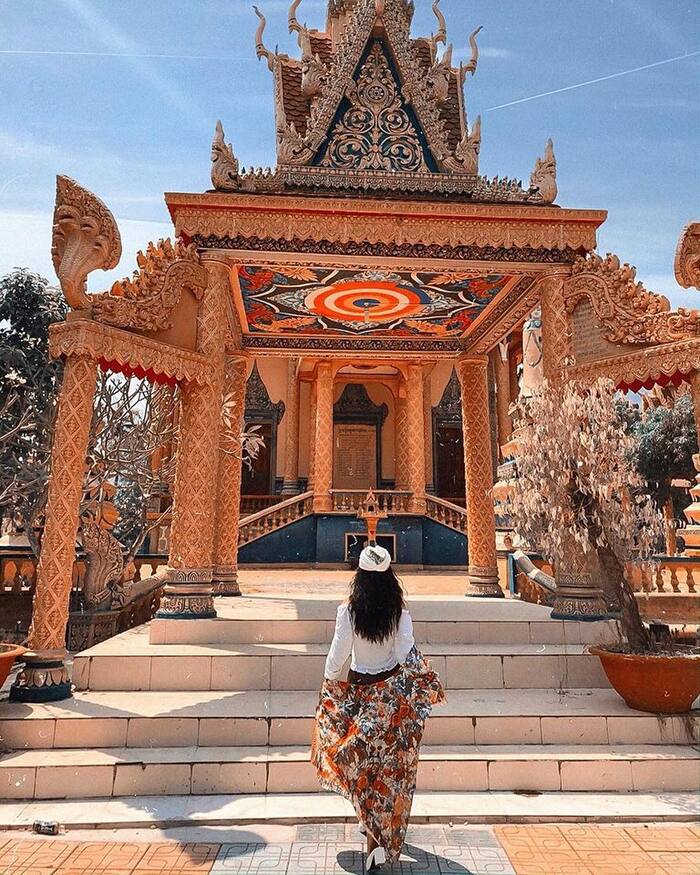 The temples in the country are known as free tourist destinations in An Giang that attract a lot of tourists to choose to visit because, besides the contemplation activities, you and your relatives also have the opportunity to enjoy the scenery, admire the interesting architectural beauty as well as a check-in with many impressive and unique views.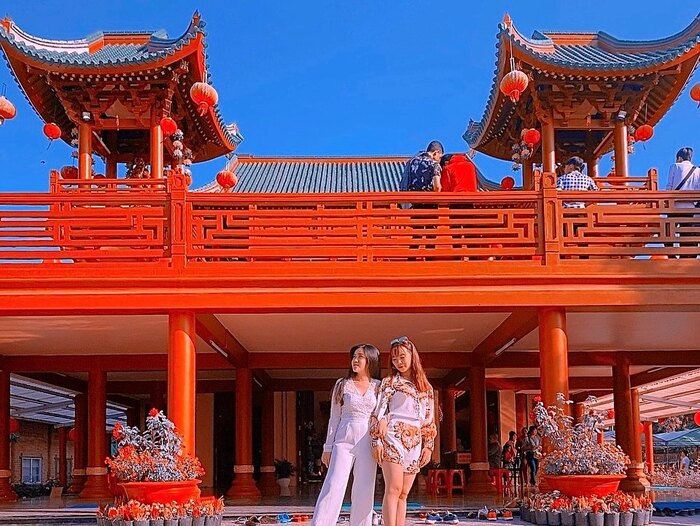 Visitors scheduled to explore religious tourist destinations in An Giang can note the following attractive coordinates: The Pagoda or Phuoc Lam Tu – the works with the sound of Phu Tang country are extremely magnificent; Coc Pagoda (Kos Onh Deth Pagoda) is famous for its architectural beauty bearing the cultural imprint of the Khmer People in the South and is influenced by Cambodia and India; Kim Tien Pagoda – a sacred place that is visited by locals and prays for good luck in life or kon kas temple gate, hot hit check-in coordinates are always sought after by enthusiasts of virtual life …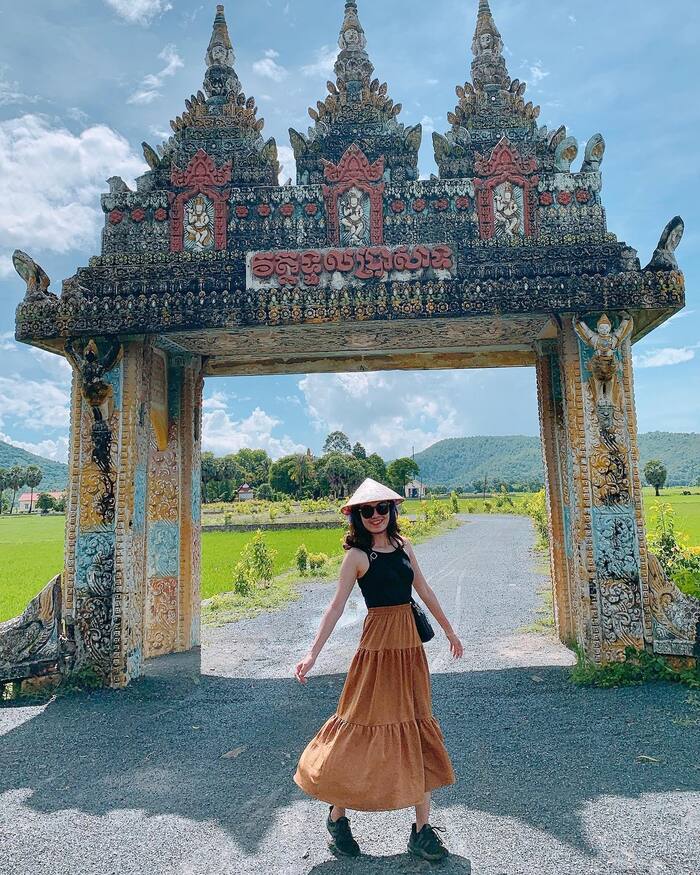 4. Masjid Jamiul Azhar Mosque
Masjid Jamil Azhar Mosque is a free tourist destination in An Giang extremely famous located in Chau Phong commune, Tan Chau town, and is always referred to by visitors as a mysterious "land of thousand and one nights" thanks to the architectural beauty characteristics of magnificent Islam that is impressively expressed through the prestigious works items.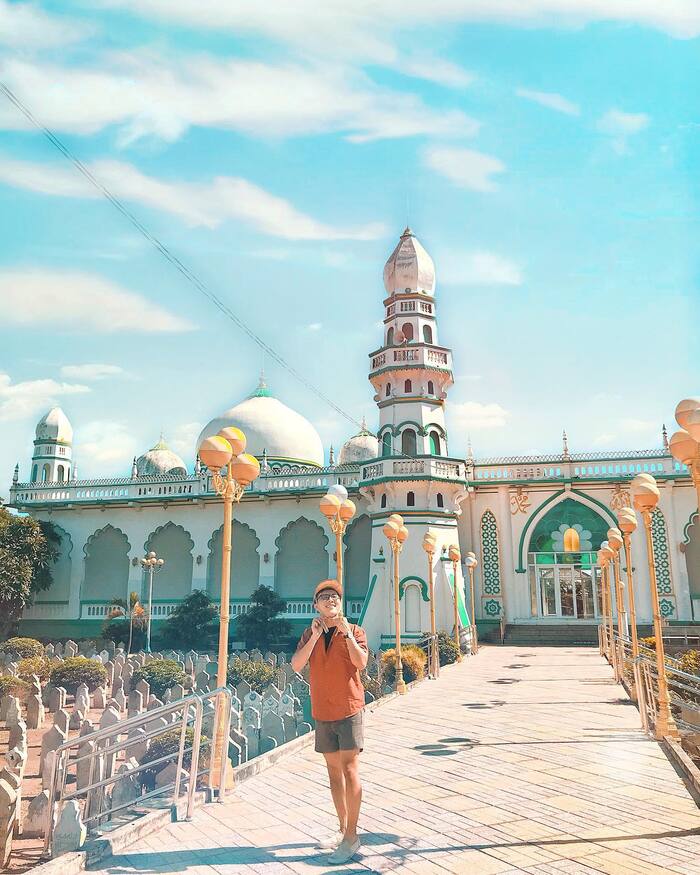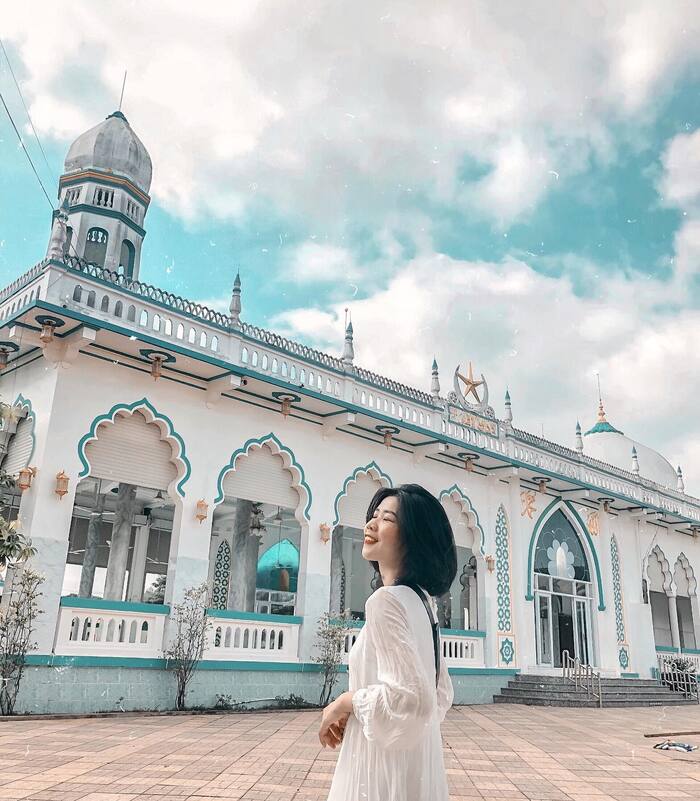 Masjid Jamil Azhar besides the function of being a religious place but also famous as An Giang tourist "hot" destination should attract a lot of tourists to visit here to experience the scenery and find for themselves the unique virtual living views with this magnificent architecture.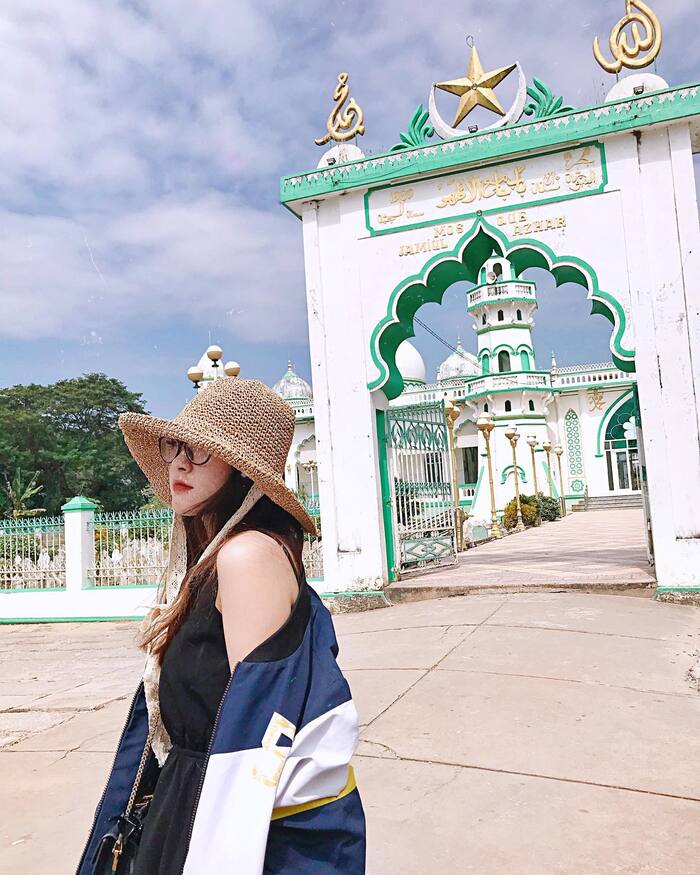 5. O Ta Soc Road
The road is "making rainy windy" these paparazzi enthusiasts belong to the territory of Mr. Soc stream or also known as O Ta Soc, located on the highest point of Long Mountain under Ninh hamlet, Luong Phi commune, Tri Ton district, An Giang province.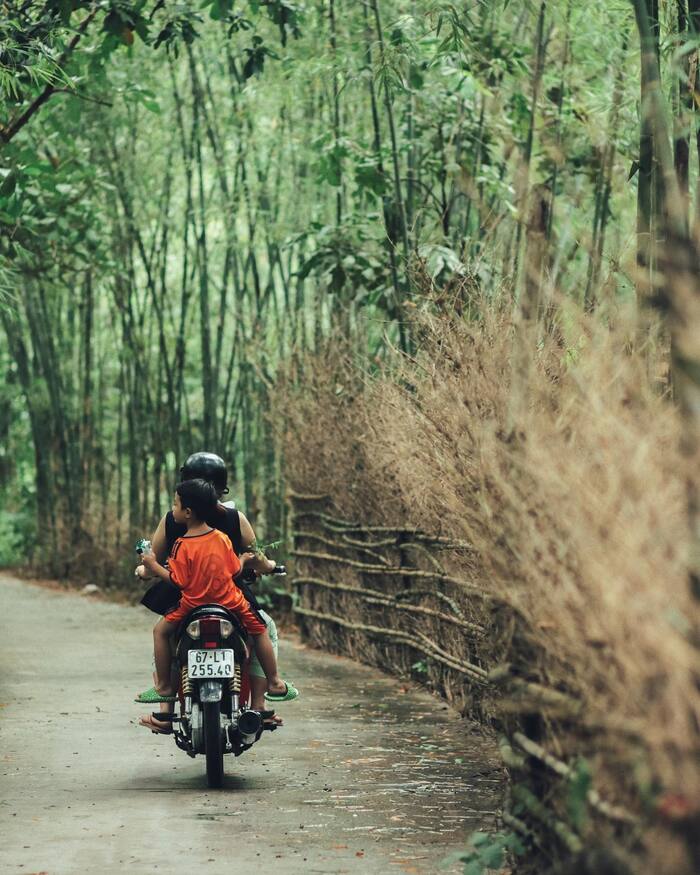 Visitors wishing to hunt at the free tourist destination in An Giang on just walking from the gate of O Ta Soc base (Provincial Highway 955B) and then to O Ta Soc Lake along the main path are soaring mistletoe trees stretching about 1km to form a beautiful mistletoe forest like the movies. Promises to help you and your loved ones comfortably check in to preserve the beautiful scenery  this place owns.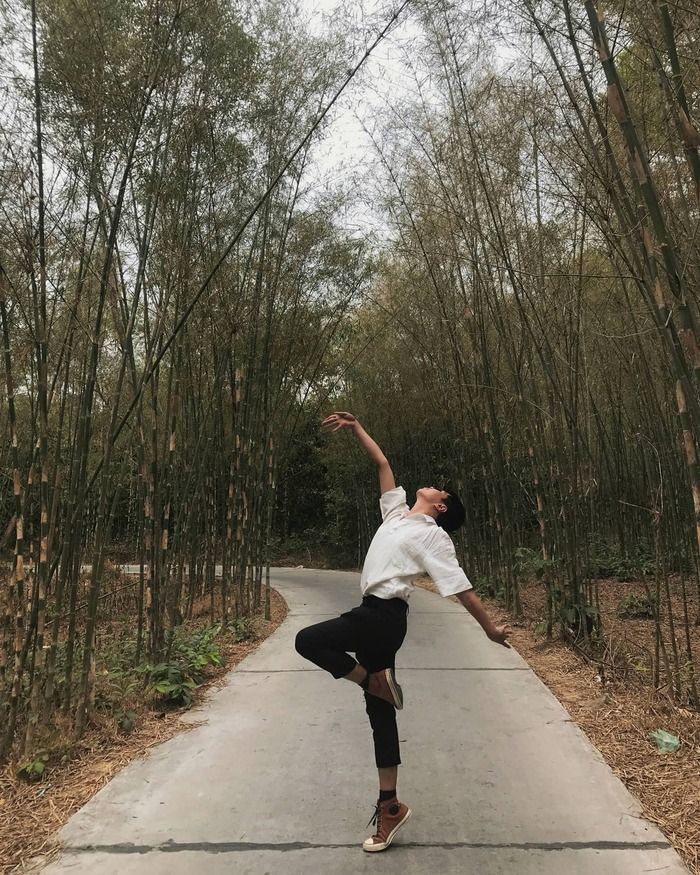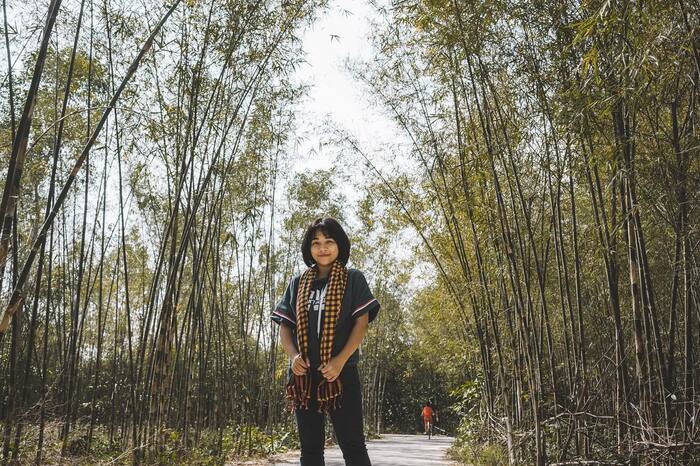 Exploring and "shooting" attractively at the famous tourist destinations in An Giang without any charge is definitely an interesting must-try experience that visitors should not miss in the journey of traveling to the poetic "land of seven mountains".
Don't miss interesting posts on Onnewslive