Do not forget to "note immediately" the check-in locations in Con Dao hot hit to explore the sea and islands become more attractive and interesting.
Exploring the exciting island sea will definitely become more impressive and interesting with the top list of attractive check-in places in Con Dao, promising to bring many new discovery experiences as well as countless virtual living corners for memorable travel photos with relatives, and friends.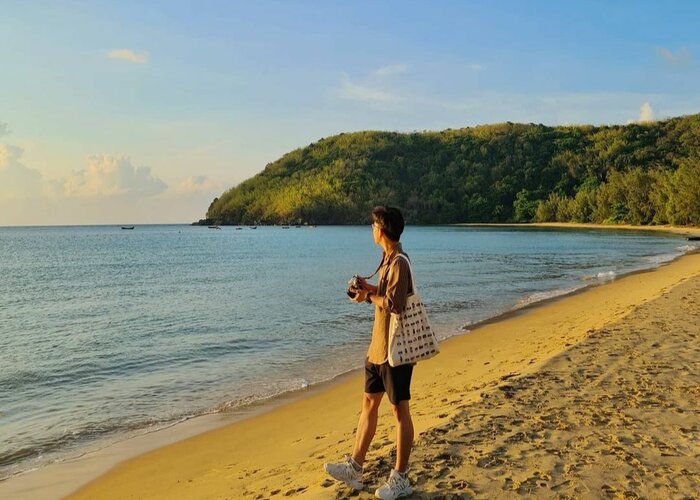 The ideal time for visitors to visit the romantic Con Dao
From March to September is considered the most ideal time to visit Con Dao because during this period there is rain but not long, warm weather, a good green development ecosystem and a fresh, calm coastline is extremely convenient for the process of moving as well as helping visitors freely participate in many outdoor tourism activities. attractive.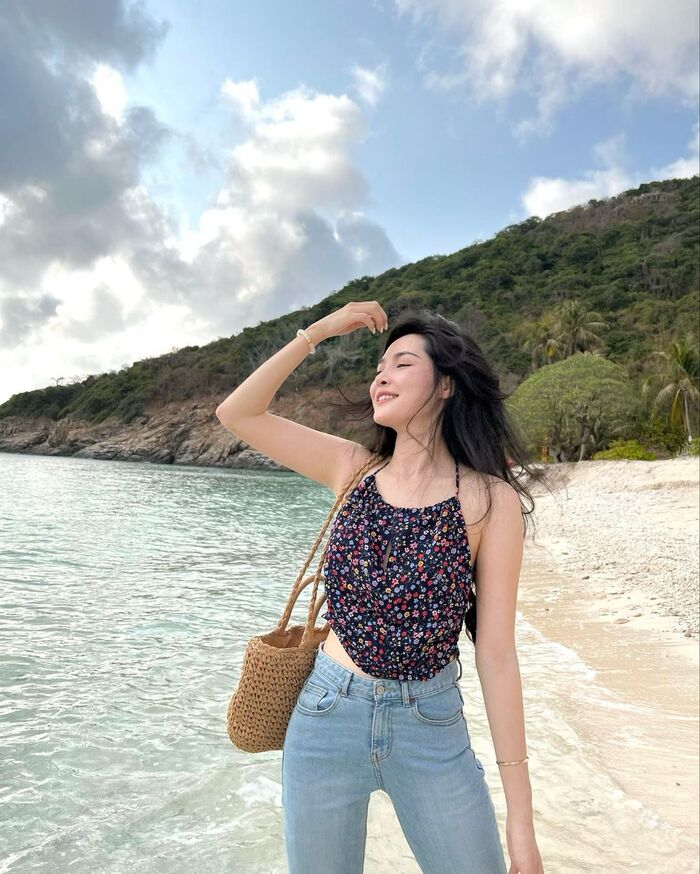 In addition, in the remaining period from October to February next year, the sea often has large waves, so visitors should limit their plans to explore the check-in locations in Con Dao at this stage.
Travel guide to Con Dao
The vehicle most selected by tourists if departing from Ho Chi Minh City – Vung Tau is the ship because it saves costs and transports motorbikes. Guests should book tickets about 2-3 weeks in advance at a price of 390,000 VND / guest/seat – 590,000 VND / guest/bed and take 9-10 hours for the journey.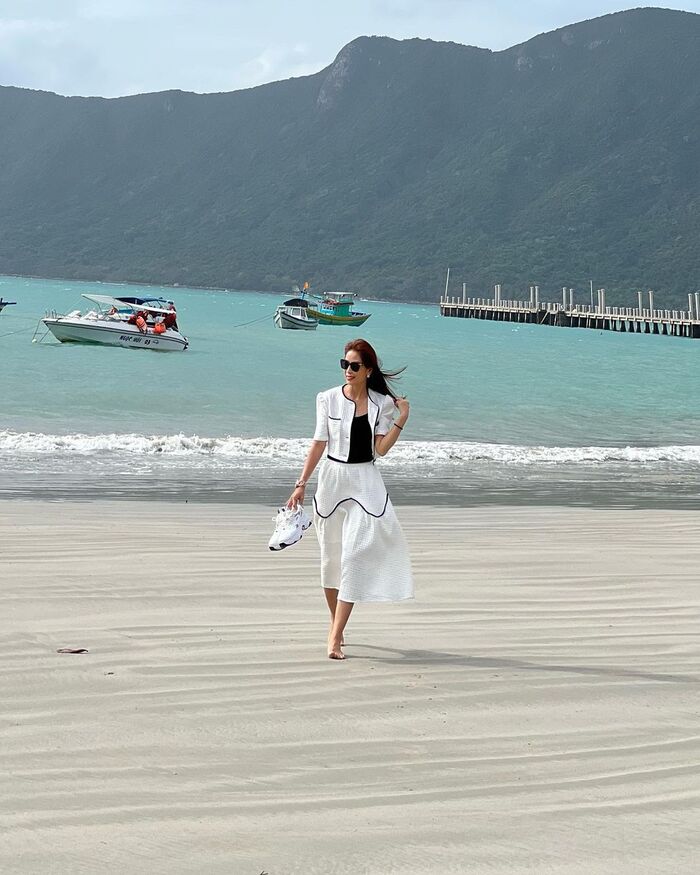 Another option for visitors to move to this Vung Tau tourist destination is the Con Dao – Saigon bullet train with prices ranging from 310,000 VND – to 1,200,000 VND / way. Route:
– 8h00 from Tran De Port (Soc Trang) – Ben Dam Port (Con Dao)
– 13h00 from Ben Dam Port (Con Dao) – Tran De Port (Soc Trang)
Toplist of check-in locations in Con Dao for the journey to explore the sea and islands
1. Đầm Trấu Beach
Đầm Trấu is known as the most beautiful beach on the Con Dao islands. It is located right near The Tube Grass Airport, about a 30-minute drive from the town, and is famous for its poetic natural scenery, charming with fresh coastline, white sand stretching, and surrounded by a pristine forest and cliffs that promise to bring countless attractive natural backgrounds for passionate devotees. " Take a picture."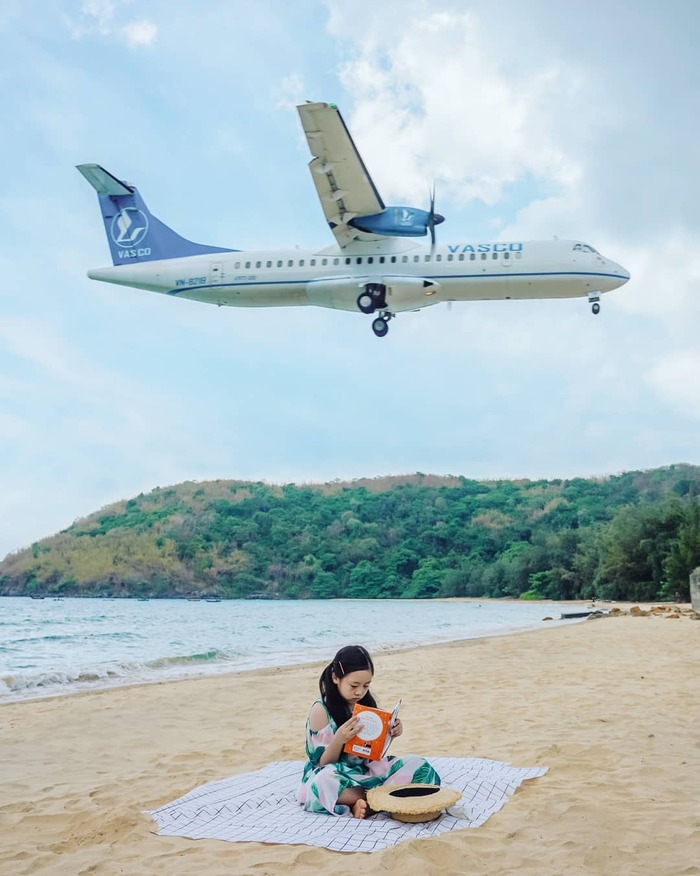 Coming to this famous check-in place in Con Dao, visitors have the opportunity to participate in many exciting tourist activities such as bathing, sunbathing, sightseeing walks, hunting for romantic sunsets on the sea, or enjoying the fresh and peaceful atmosphere on the edge of the city.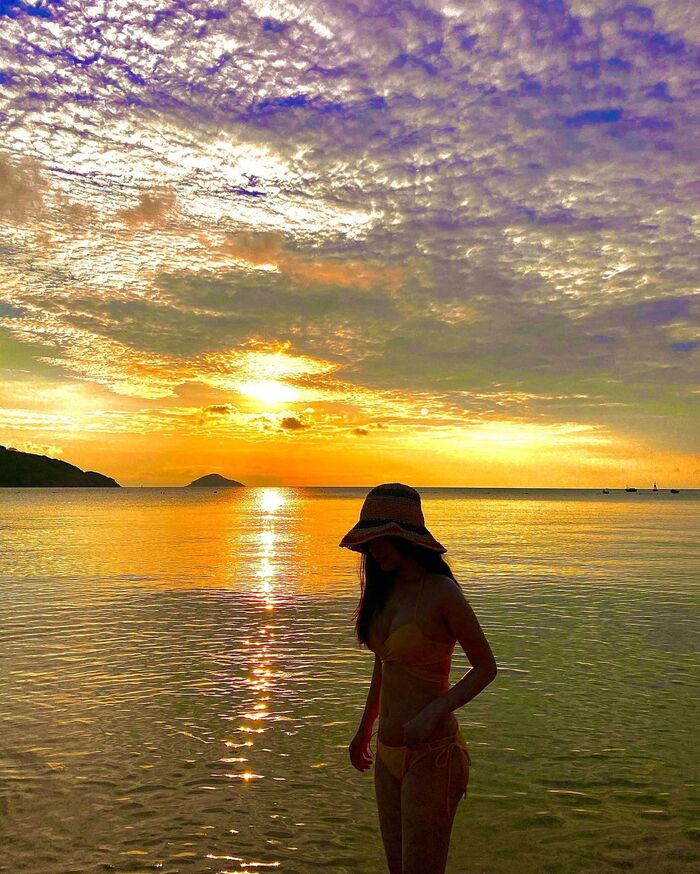 2. Núi Một Pagoda
Núi Một Pagoda or Vân Sơn Tự is located in Núi Một, Con Dao district, built by the US in 1964 to serve the spiritual beliefs of the families of those working in the administrative apparatus. This place is now known as a sacred religious space for those who want to pray for peace and good luck.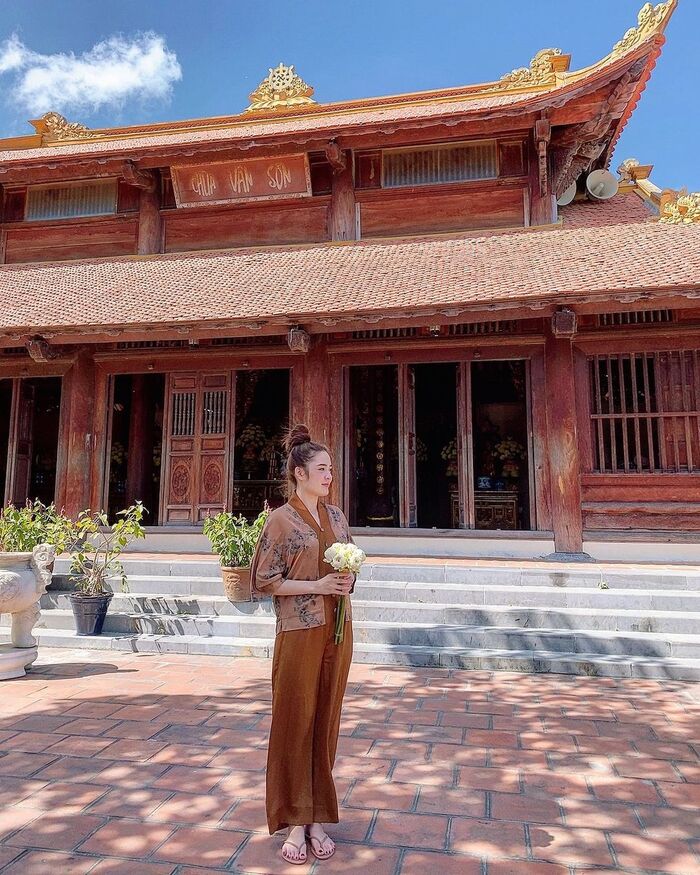 This monument has a total area of 19,434 m2 built in a very special location with the back of Núi Một should be surrounded by a romantic and poetic natural space. In particular, Núi Một Pagoda is famous for its majestic, ancient Asian Buddhist architecture and is ideal for visitors to visit the scenery and admire during Vung Tau tourism.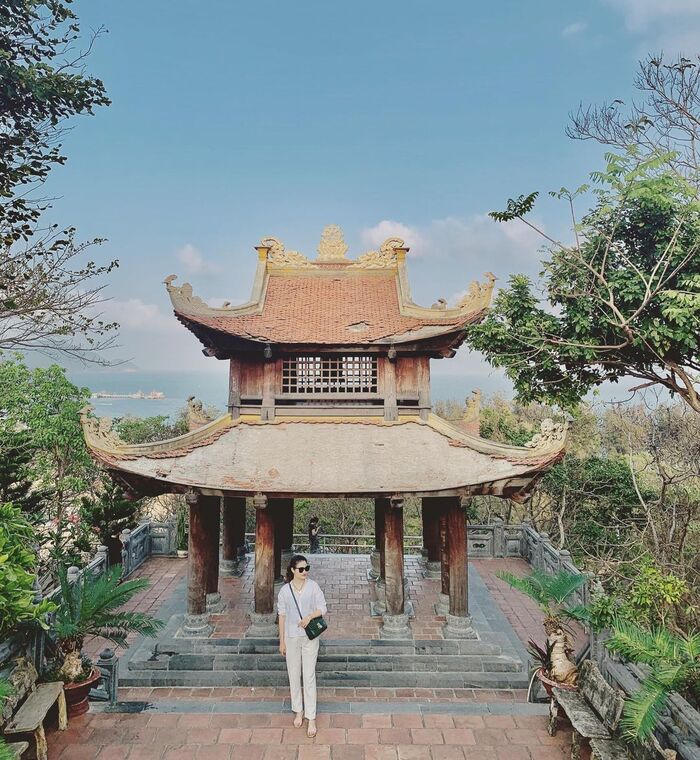 3. Con Dao National Park
One of the impressive check-in locations in Con Dao that visitors should not miss in the area of the National Park owns an area of 6,000 hectares on land – 14,000 hectares of water and covers 14 extremely impressive islands. Con Dao National Park is home to many marine natural resources, important historical sites promise to bring unique coordinates for those who want to explore nature diverse from coral reefs, and seagrass beds to mangroves.
With such an impressive ecosystem, this Vung Tau tourist destination helps visitors experience a lot of activities associated with interesting nature such as diving to see corals & marine life, observing sea turtles, and fishing in the sea … Very attractive.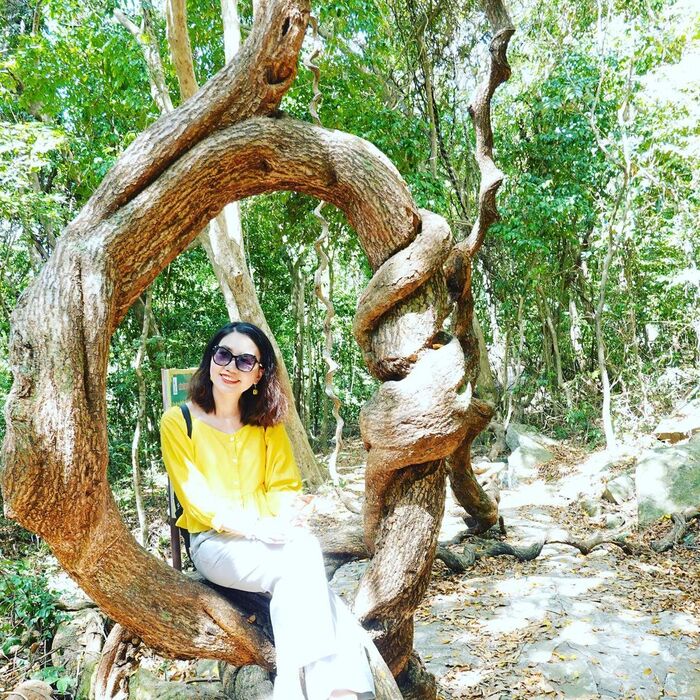 4. Hòn Bảy Cạnh
Another place with beautiful natural scenery that visitors should save to the list of "must try" to explore is Hòn Bảy Cạnh – the second largest island in Con Dao covered with primeval forests and mangrove forests. It currently preserves nature & biodiversity in the sea and islands and is strictly planned and protected with more than 882 species of plants and nearly 150 species of animals.
For visitors to understand more about the ecology of the sea and islands, Hon Seven Edge offers many attractive tourist activities such as diving to see the coral, walking to admire the mangrove forest, and visiting the lighthouse built by France in 1884 … Very attractive. At the same time, with so many impressive natural backgrounds, this place is also known as a unique check-in place in Con Dao that many tourists are sought after for their travel photos.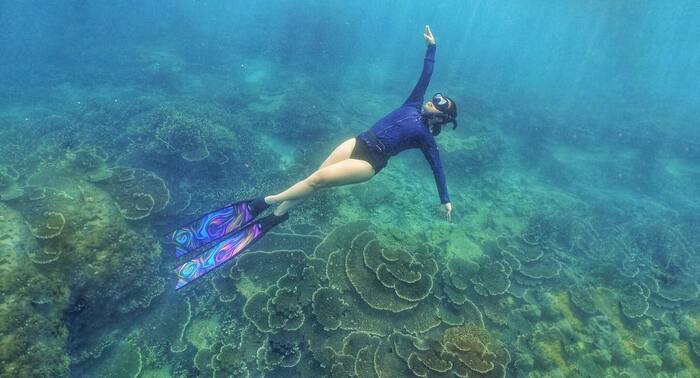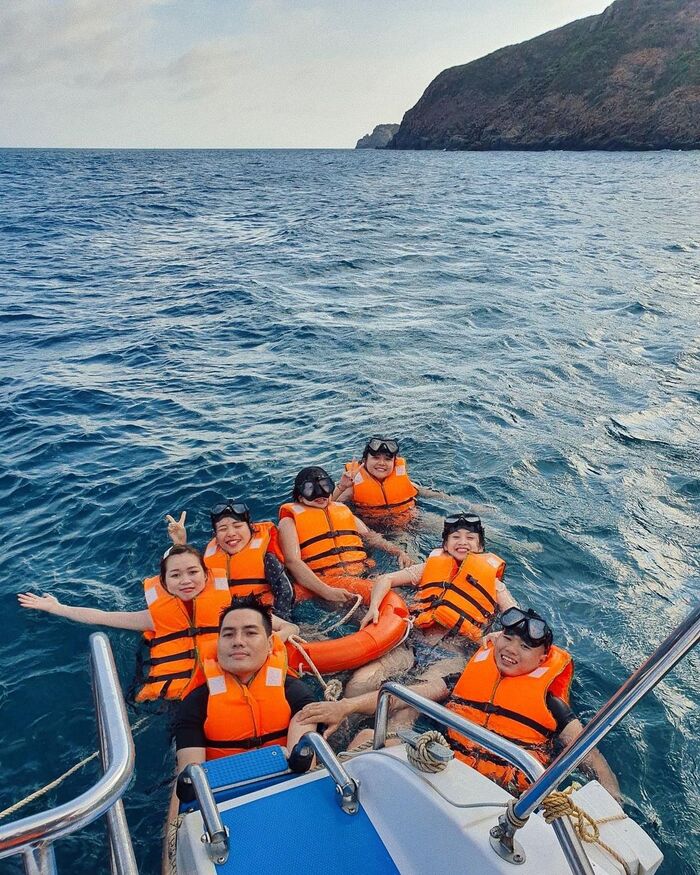 5. Con Dao Museum
This impressive museum is located at 10 Nguyen Hue Street, Con Dao district and is built on an area of 20,940m2, of which the indoor area with an area of 1,700m2, arranged according to four main themes including Con Dao – human country, Con Dao – hell on earth, Con Dao – Battle line & school and Con Dao today along with visual and video materials create conditions for visitors to learn and study valuable information about a bygone time in this locality.
Besides the activity of studying materials and observing historical artifacts, at Con Dao museum, there is no shortage of impressive backgrounds from the exhibition area, the area of the museum symbol … all bring interesting check-in suggestions in the fascinating discovery journey.
There is no shortage of attractive check-in locations in Con Dao for guests who are passionate about exploring and expect to participate in many impressive experience activities in the romantic island sea.
Don't miss interesting posts on Onnewslive